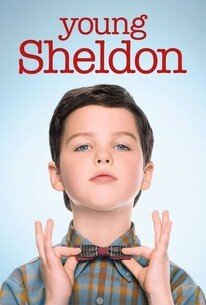 Young Sheldon is an American comedy TV series which was created by Chuck Lorre and Steven Molaro. The season 3 is now available on Amazon Prime Video.
The series is an adaptation of The Big Bang Theory. The Big Bang Theory was not a great show people only like it because of the intro song. It is so popular that now also people want to listen to it.
The Young Sheldon series begins with the character Sheldon Cooper who is nine-years-old. He is living in East Texas with his family and going to high school. He is an intolerable genius who doesn't have an understanding of humanity.
If we talk about the best moment of Young Sheldon episode is when he plays with a model train. Also, he uses that train for the simple demonstration of momentum.
Moment, when you feel connected with Sheldon, is when he talks about the bully. This scene connects with a lot of people and makes the viewer weakest also.
The Sheldon we saw in The Big Bang Theory who endlessly talks about the Star Wars, and Star Trek.
The show is now available on Amazon Prime Video but with a twist. So, it differs from the original one as there is no laugh track.
It seems like both fans and critics like the other seasons. As the audience gave an 80% score on the Rotten Tomatoes.