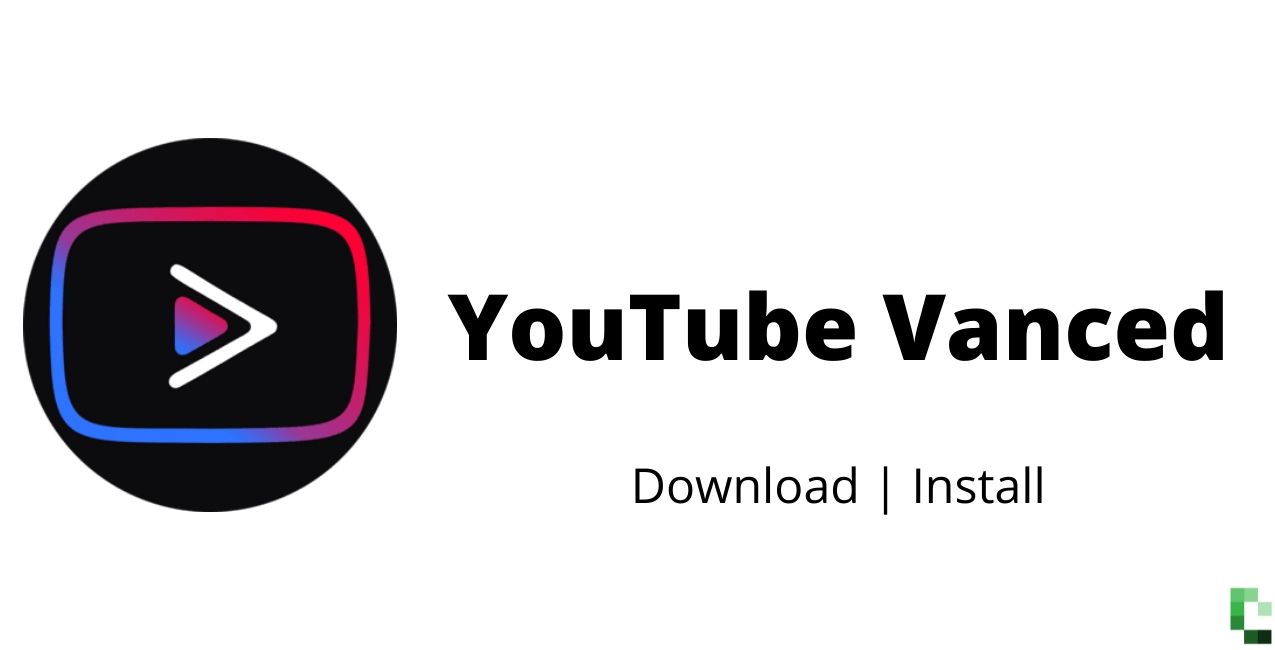 YouTube so far has more than 5 billion users. These statistics show the universal popularity of the mobile app. Now, living without YouTube has become a challenge; nevertheless, constant ads that pop up can get irritating and ruin the experience.
To provide a seamless video experience, a simplified, enhanced version of YouTube Vanced has entered the market. It is essential to make it clear that Youtube Vanced is not a premium version of Youtube, instead a free mobile app.
What is Youtube Vanced?
Youtube Vanced has exciting features providing a holistic and wholesome experience to the users. The features include such as Ad-free, Background video playback, dark themes, and much more.
Youtube Vanced seems to grow out of inspiration from Xposed Module directed to YouTube Playback. The team's effort is visible in the following unique features Youtube Vanced has.
YouTube Vanced Features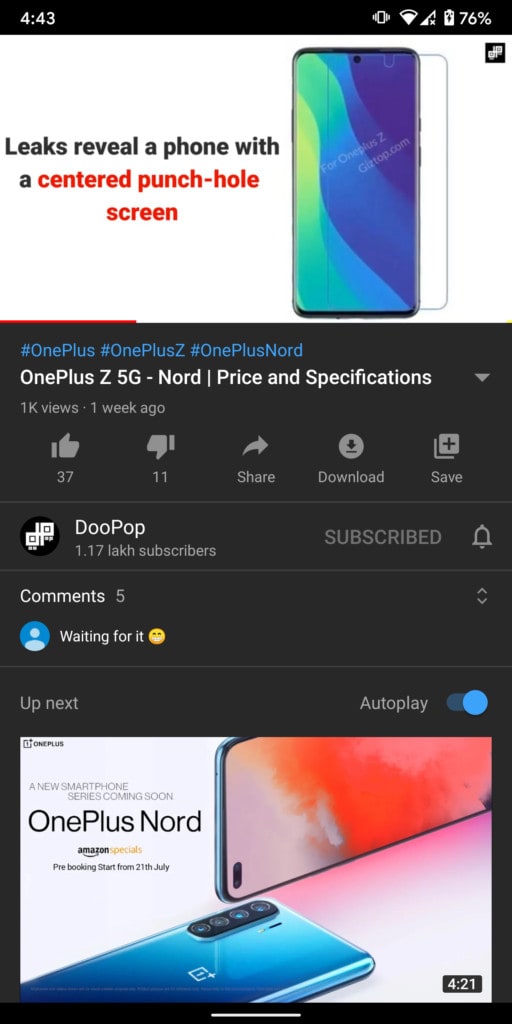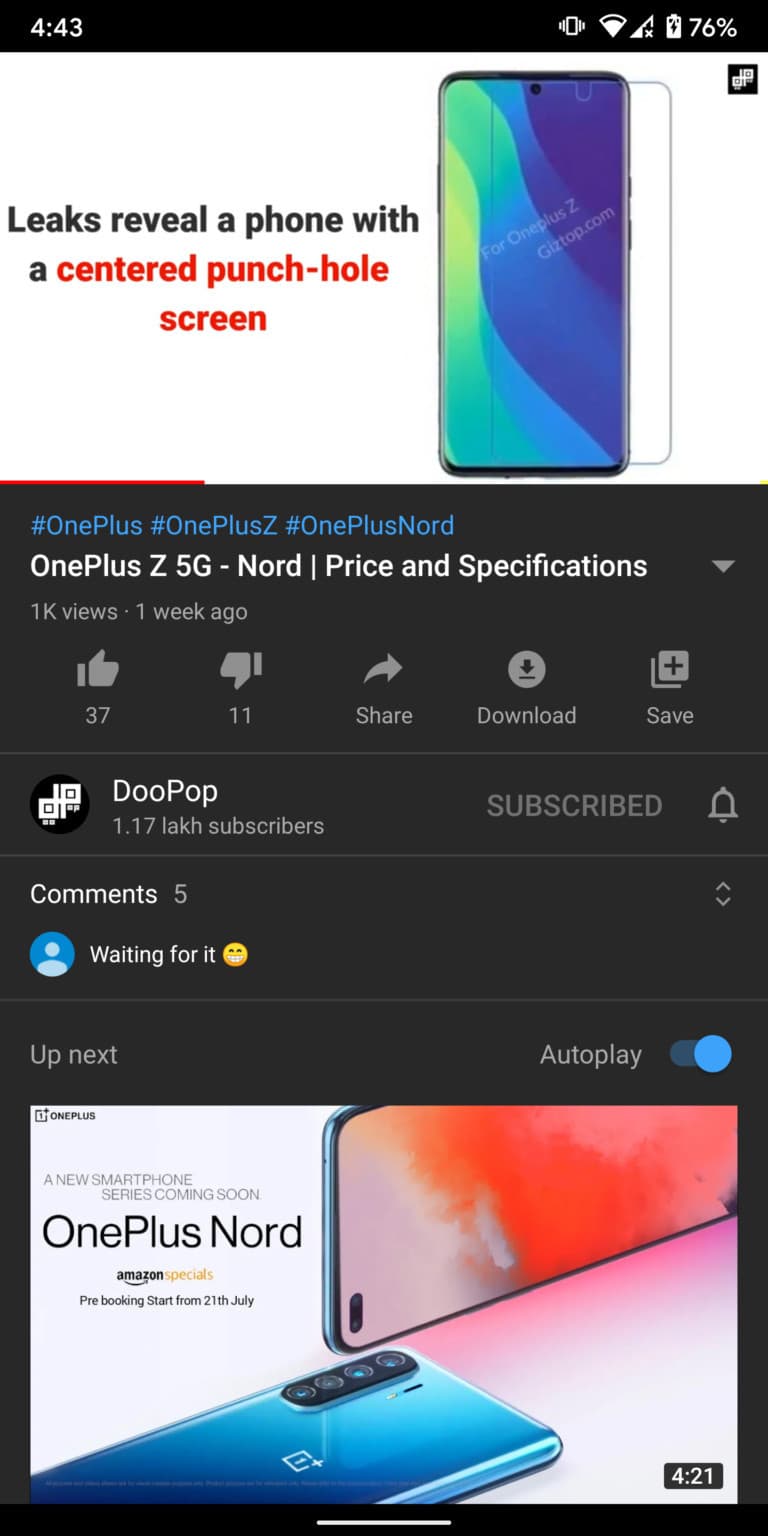 Background Playback
PiP – Picture in Picture mode
Toggle to block all ads
Casting Togglable
Override Maximal Resolution
Pinch to Zoom any Smartphone model
Toggle Themes (While, Dark, Black)
Force VP9 & vice versa
Auto Repeat
Preferred Speed and Resolution
Select new or old Window style
Swipe controls for Brightness and Volume
Youtube Vanced, as mentioned earlier, has minute differences in terms of functioning in rotted and non- rooted devices. Follow the instructions specified in the following passages to download Youtube Vanced through the route of your choice – Non-root/ Root/ Magisk root.
YouTube Vanced for Non-Root Devices
Youtube Vanced apk can be downloaded on non-root devices- mobiles/ Tablets easily. The users are, however, requested to set up MicroG Kit to login to the app.
To make the process simple download the Vanced manager APK form the link below:
Vanced Manager APK: Download
Download the Vanced Manager APK and Install it in your device.
Open the Vanced Manager app and make sure that the non-root option is selected.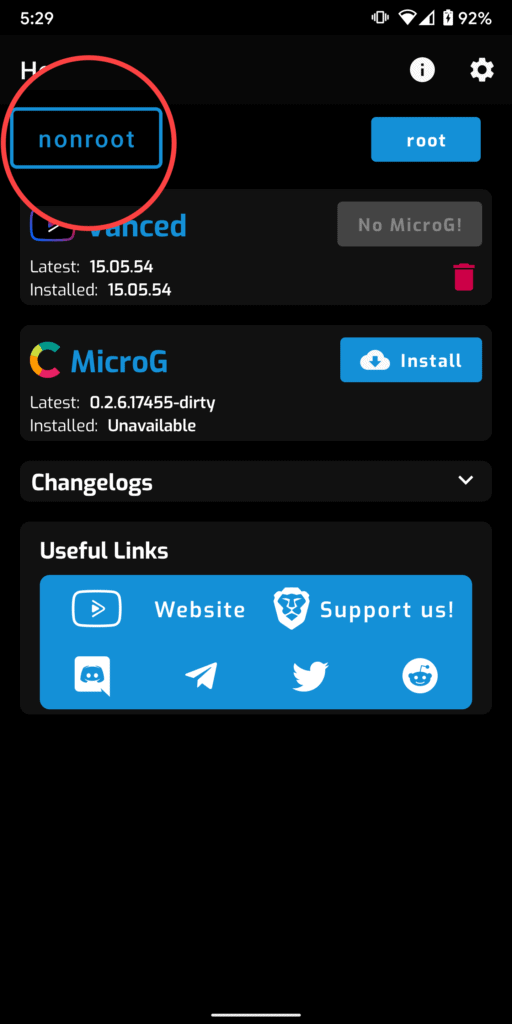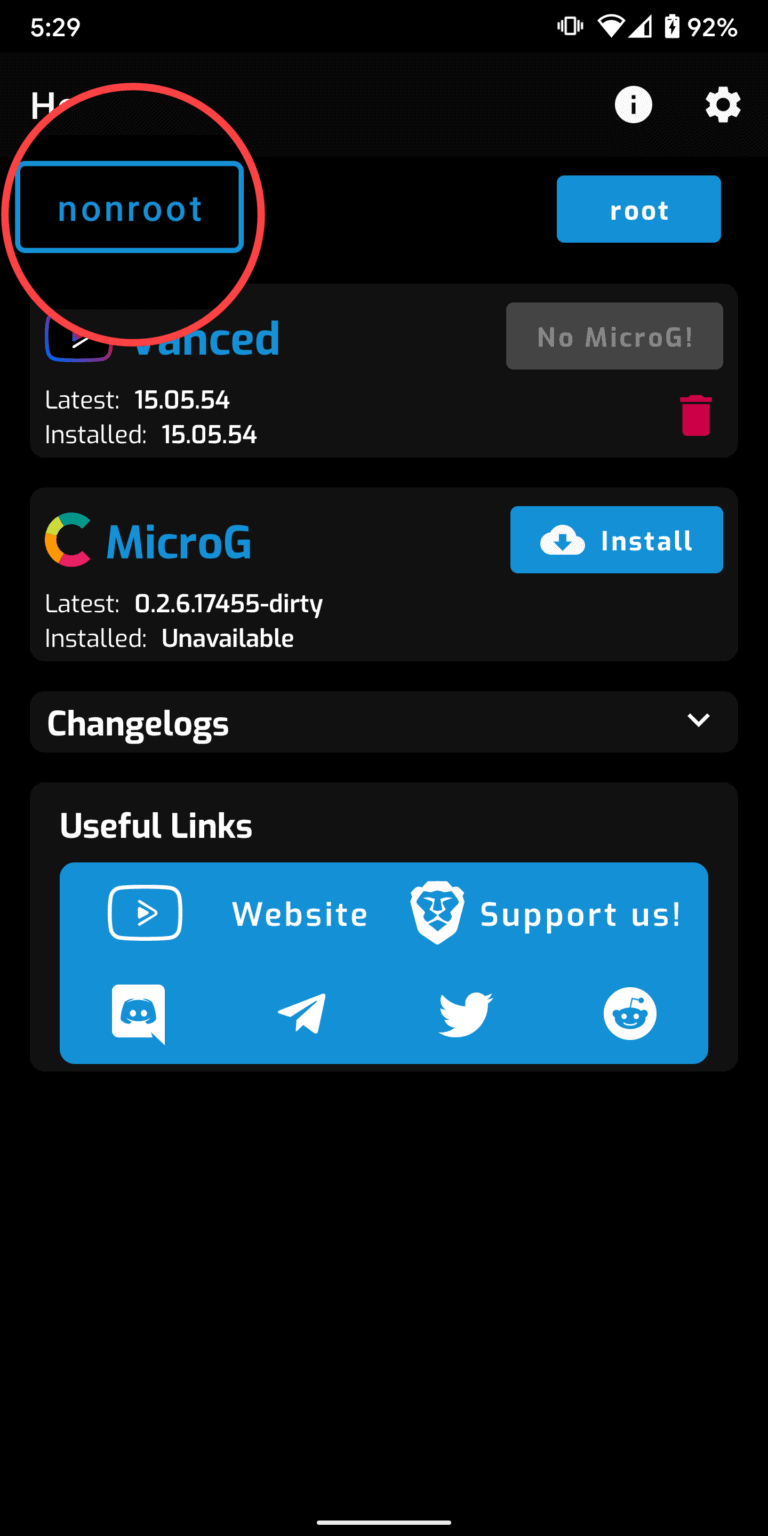 Now install the MicroG (This helps you to sign in into your Google Account inside the YouTube Vanced app).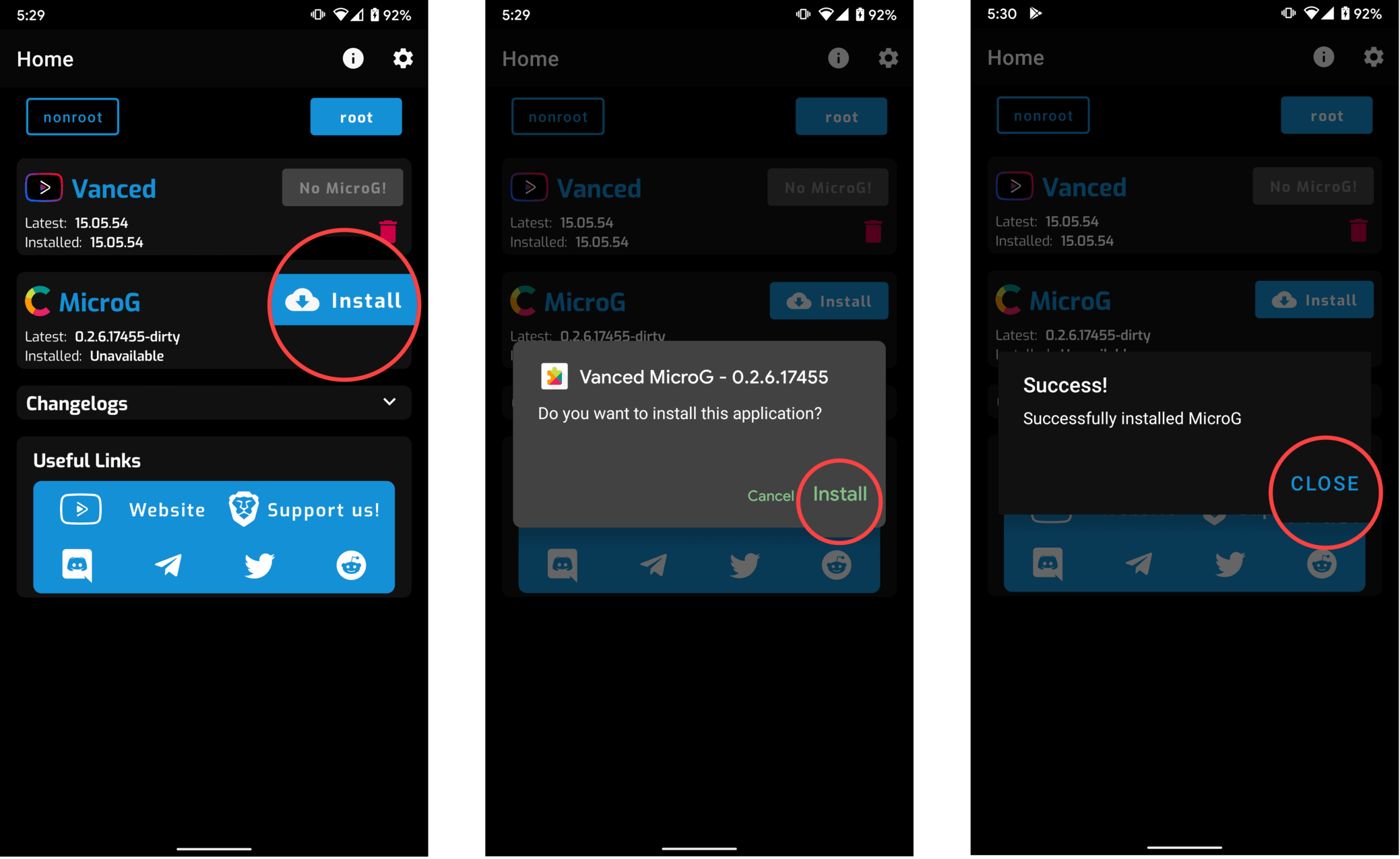 After Installing MicroG, now install the YouTube Vanced APK by tapping on the install button.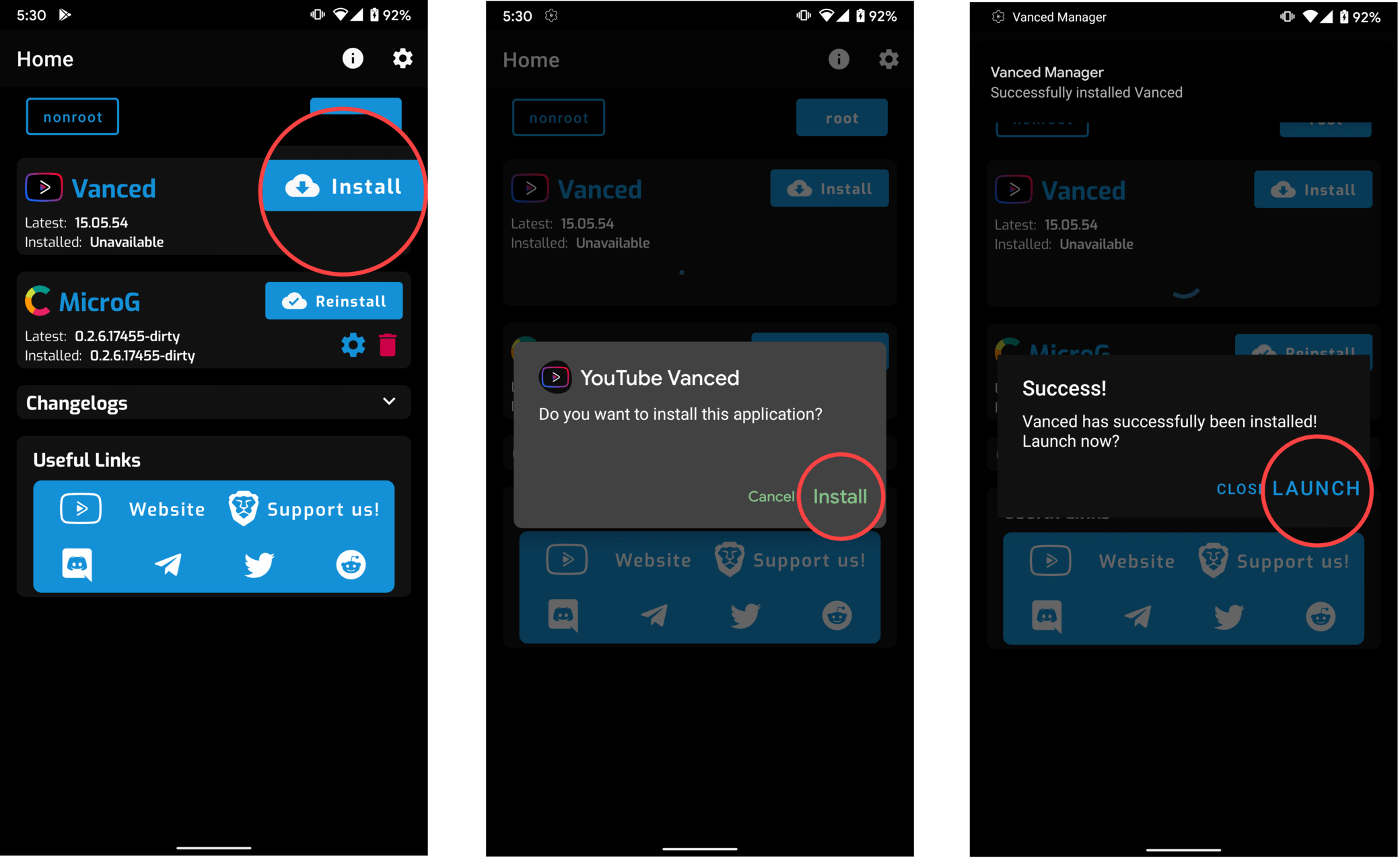 This is how you have successfully installed the YouTube Vanced App on your device without rooting it.
How to Install YouTube Vanced without Vanced Manager?
Download MicroG APK on your Android device.
Download YouTube Vanced APK from the below download section.
Note: Install Split APKs Installer (SAI) from the Play Store to install YouTube Vanced APK.
Download the Split Installer app from the Play Store and Install it.
Launch the Split Installer app and grant permissions that it requires.
Open the Split Installer app and Click on the "Install APKs."
Now select the downloaded MicroG and YouTube Vanced APK files.