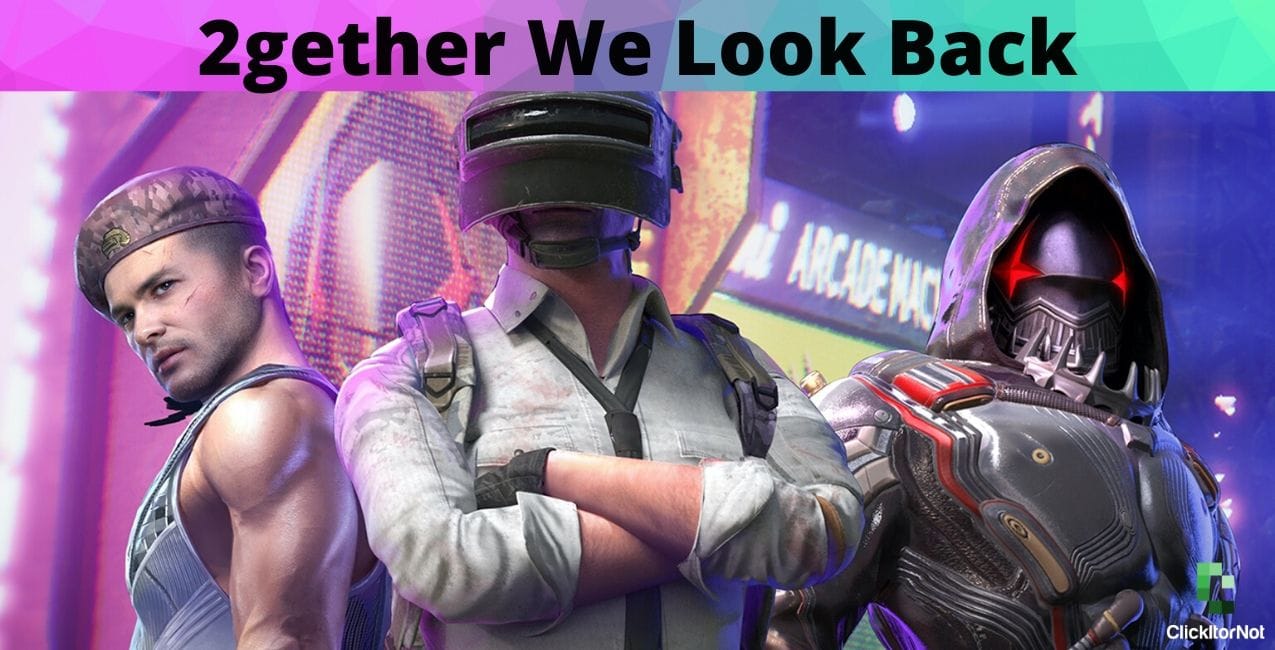 2gether We Look Back, you have to know all about.
PUBG Mobile has celebrated its second birthday, and the second-anniversary celebrations are coming to an end. PUBG is excited to give surprises to its players with its forthcoming year's game plan.
However, the developers also wanted to look back one last time at the amazing memories they had since the launch of the game in March 2018. So, they have planned for the final event in this second-anniversary celebration called "2gether We Look Back."
To recall, the second-anniversary celebrations have started on March 12, 2020. Since then, Tencent is amusing its fans with its back to back events. 2gether we look back is a community contest where the selected members will get a chance to win 6000UC to their PUBG Mobile account.
If you are interested in participating in 2gether We look back event, here are the details of this event.
Duration Of 2gether We Look Back
The vent started on April 2, 2020, and it would end on April 16, 2020.
Who Can Participate In This Event?
All the community members of the PUBG Mobile have an equal chance to participate in this event.
How Can You Join 2gether We Look Back?
The participating community members have to find their oldest screenshot taken from the PUBG Mobile game and post them on social media with a hashtag: #2getherwelookback.
Players are even allowed to submit multiple screenshots. But if one is selected, then all the other images will be no more considered.
What Are The Rewards Given For This Event?
PUBG team will consider each player whoever submits the older screenshot from the game and would be picking up ten winners for this event. The 10 winners are selected randomly, and each will be offered 6000 UC.
Rules To Be Followed
All the social media postings must be in a public post.

For each entry, there should be a hashtag included, i.e., #2getherwelookback.

Posting on the groups and official PUBG Mobile platforms are not considered.

Lastly, as said above, each player can post multiple screenshots. If one image is selected, all the other photos would be disqualified.
Finally, the PUBG Mobile stated on Reddit, "We are really looking forward to seeing all of the best moments and memories from the past. If you have any queries, feel free to reach out to us via official channels or on the official Discord! Thank you, everyone, for two years, and we are looking forward to many more."