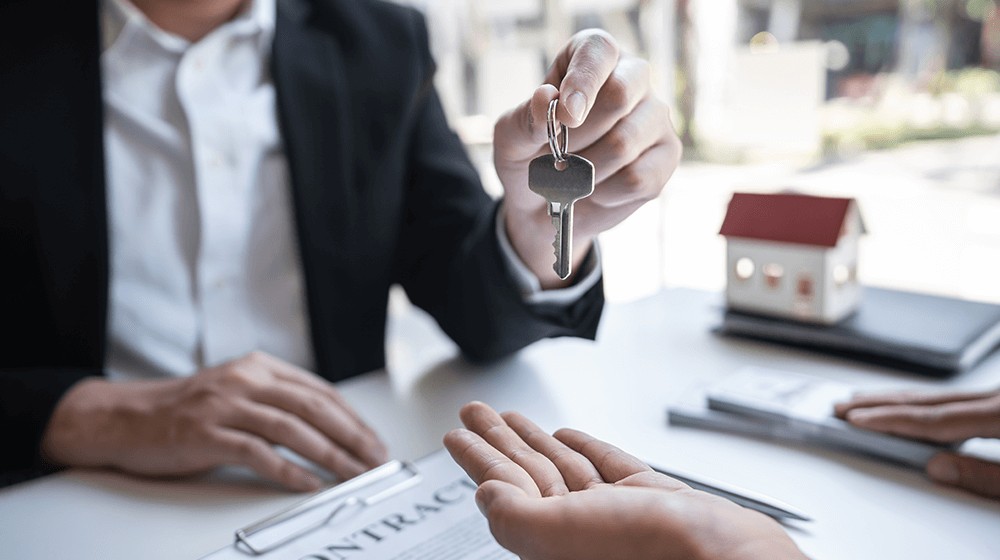 Property management companies can make life easier, regardless if you boast a vast portfolio of properties or just a few. If you've managed properties independently, you might have questioned the value of investing in a property management company. Assuming you don't require help if you've managed well is completely understandable.
However, a competent property manager can offer numerous advantages that ease your responsibilities and help prevent future issues. Their expertise can facilitate a seamless and professional operation, benefiting you and your clients.
If you are still contemplating hiring a property management company, consider these key benefits to help you make an informed decision.
1. Hiring one is cost-effective
Hiring a property management company could save you time and money. Transferring some of your duties to a property manager allows you to free up the time these responsibilities would have otherwise taken up. This extra time can be used to pursue other interests or further develop your business.
Property managers can also contribute to your financial success in several ways. They can help determine a fair and profitable rent price that balances tenant satisfaction and your financial objectives. Property managers can assist with rent collection, especially from uncooperative tenants.
2. Advertising expertise
A reputable property management company plays a role in devising a marketing strategy. They analyze rental rates for comparable properties and assess the competition to determine the appropriate rent for your property.
Collaborating with a property manager to set the right rental price will ensure a steady income. Overpricing or underpricing your property leads to financial losses through prolonged vacancies or securing a tenant at a lower rate. As you know, vacant properties do not generate revenue.
3. Acquiring the right tenants
The meeting, interviewing, and evaluating of tenants can be more time-consuming than you think. This screening process includes credit checks, obtaining references from previous landlords, verifying income, and many more.
You'd want tenants who make timely payments and care for the property they rent. Smart property owners entrust these tasks to a property management company since dealing with problematic tenants can be a headache.
A property management company employs a reliable tenant screening system that filters out problematic applicants and allows high-quality tenants to apply. You get access to a larger pool of potential renters thanks to established methods that generate waiting lists for those qualified.
4. Deal with tenant issues easily
A common issue voiced by tenants is unresponsive landlords. The main complaints include privacy violations, inadequate maintenance, unaddressed repairs, and communication challenges. These problems can escalate to the point where tenants decide to leave the property, resulting in an immediate loss of income.
An experienced property manager establishes rapport and maintains relationships with your tenants. They see to it that tenant concerns are dealt with quickly. Property management companies also act as a buffer when issues arise with your rental property. Engaging in contentious conversations with a tenant can be challenging, particularly if you lack patience for dealing with agitated individuals.
A property manager creates a distance between you and the tenant, allowing you to assess situations without distractions.
5. Relieve yourself of accounting responsibilities
You can designate all accounting tasks that come with real estate management to a property manager. A property management company monitors your expenses and income for each property you lease. They collect rent payments and required fees and manage your expenditures.
You will receive a detailed monthly statement summarizing your rental properties' performance. Property managers may also help with tax filing and ensure you check all financial obligations.
6. Property managers keep your property A1
Property managers are responsible for keeping the property's infrastructure well-maintained and addressing repairs when needed. Without adequate care, your valuable asset can quickly deteriorate. A property management company employs a skilled engineering team that oversees your property's maintenance schedules.
These regular inspections enable preventative maintenance measures, helping you avert major problems in the future. Besides preventative maintenance, property managers guarantee that building engineers address tenants' maintenance requests and coordinate with vendors for repairs. Imagine investing in a project through CrowdProperty and knowing the developer hasn't hired a property manager.
7. Learn improvements
Property managers can advise on property upgrades worth investing in, such as new landscaping or other enhancements. Some upgrades might be expensive, but maintaining a well-kept property does wonders. Property managers usually have existing relationships with vendors, ensuring competitive pricing and prompt updates without requiring you to lift a finger.
Neglecting needed renovations can make your property look unattractive and outdated. Investing in necessary improvements fosters a pleasant atmosphere, attracting more people and securing tenants. Prioritizing property updates is a wise decision for any property owner.
8. Tenant retention
High tenant turnover results in extra costs that can affect profitability. When a tenant vacates, the unit may need cleaning, re-keying, wall touch-ups, and necessary repairs. Expenses also arise from locating, vetting, and accommodating new tenants. The longer a reliable tenant stays in your property, the higher your profit potential.
Content tenants generally remain longer compared to dissatisfied ones. A trustworthy property management company implements tenant retention strategies and procedures to foster satisfied tenants inclined to stay longer. If you need efficient retention initiatives, get an effective property management company to step in immediately.
9. Privy to specific laws
How familiar are you with the legal aspects of being a landlord? One significant benefit of hiring a professional property manager is their expertise in navigating legal complexities. They have comprehensive knowledge of state and federal tenant screening and selection laws, helping prevent discrimination law violations.
Should an eviction become necessary, an experienced property manager will know how to handle the situation efficiently while adhering to the law. A property manager with extensive knowledge of lease contract drafting, fair housing regulations, and relevant processes can handle potential legal issues.
Hiring a Property Management Company is Worth it
Seeking the help of a property management company is an ideal solution for dealing with property-related problems. Experienced property management companies excel at handling financial matters, tenant relations, maintenance concerns, and others.
While your asset is valuable, your time is equally, if not more, precious. By entrusting a property management company with these responsibilities, you can free up your time to pursue other endeavors. Hiring a property management company may incur short-term costs, but the long-term benefits make it a worthwhile investment. 
Also see:
Download and Install YouTube Vanced APK [Non-Root]
REFERENCES