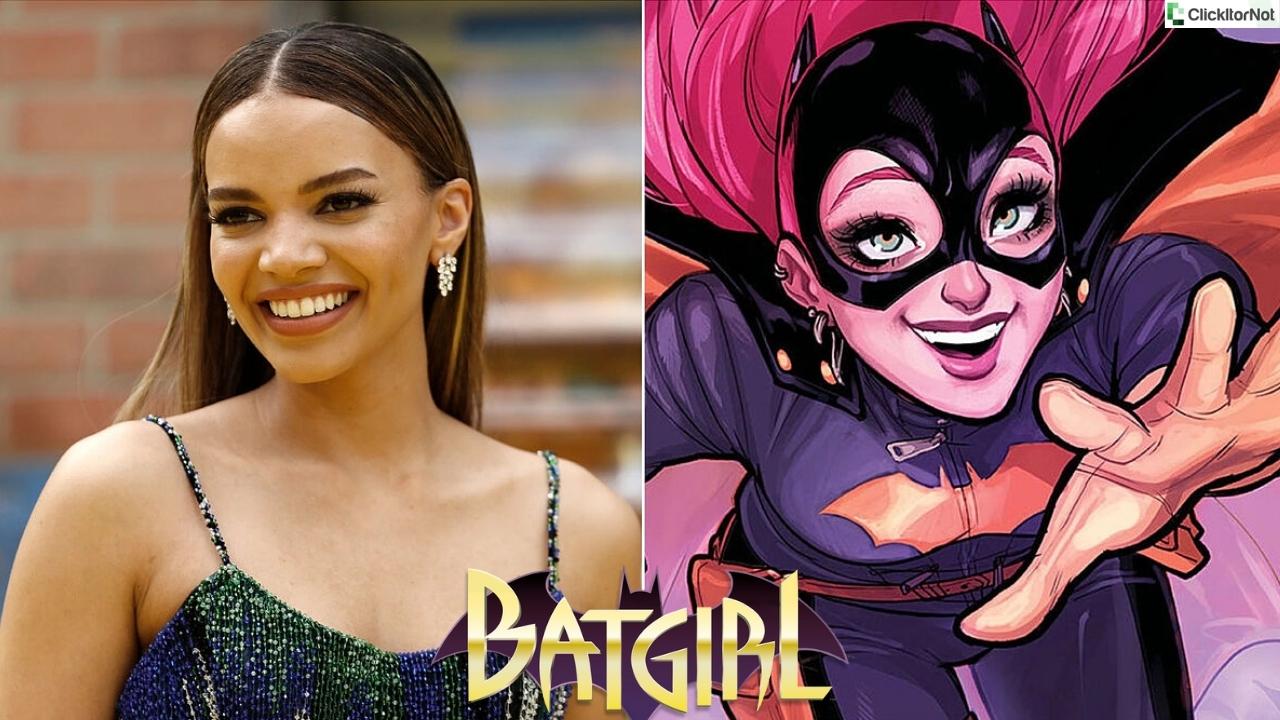 Batgirl movie wiki
The popular DC comic character Batgirl has appeared in many TV series in the past. Things went to the next level when DC announced that they are going to give Batgirl a solo movie.
Leslie Grace was supposed to make her debut as Batgirl aka Barbara Gordon. However, things don't look bright for the Batgirl movie as DC has decided not to release it in theatres or HBO Max.
According to the latest reports, DC has no plans to release the Batgirl movie. It was previously planned to arrive in theatres and streaming platforms like HBO Max.
If you are eager to know why Batgirl movie got shelved, give this article a read.
Batgirl Movie Release Date
Previously, it was announced that DC would release the film on HBO Max. Later there were rumors that the film will arrive in theatres.
According to The Wrap's report, the budget of the film went up to $90 million due to the pandemic, and the project is not fit for a theatrical release. However, DC plans to put it out in the future.
Reports suggest that the studio is planning to work with actress Leslie Grace, as well as, directors Adil El Arbi and Billal Fallah.
In a recent interview, El Arbi said that they are not sure about Batgirl Movie release date as they have not been updated about the latest tweaks.
Batgirl Movie Cast
Although we don't have a release date, we do know who all are there in the movie. The details of Batgirl Movie cast are given below.
Leslie Grace

as Batgirl aka Barbara Gordon

J.K. Simmons

as James Gordon

Brenden Fraser

as Ted Carson aka Firefly

Jacob Scipio

as Anthony Bressi

Ivory Aquino

as Alysia Yeoh

Michael Keaton

as Bruce Wayne aka Batman
Additionally, Corey Johnson, Ethan Kai, and Rebecca Font are also there in the film, but their roles are not revealed.
Batgirl Movie Trailer
Batgirl movie will not be released anymore, which is why we don't have a Batgirl movie trailer.
The official statement passed by the company revealed that the change in their decision is not related to Leslie Grace's performance as Batgirl. This decision is taken due to a shift in the company's strategy.
Batgirl Movie Teaser
Like the official trailer, Batgirl movie teaser is also not released. Unless DC arrives at a decision, the movie will not be released. You can tell that the film is held back for an indefinite period.
Batgirl Movie Plot & Expected Storyline
To be frank we have no idea about the Batgirl movie plot. The film got canceled even before the directors could release the synopsis. 
You won't find any details in Batgirl movie wiki guide either.
Where to watch the Batgirl Movie?
"Batgirl movie where to watch?" You should know the answer to this question, in case the film is released. The movie might get both streaming and theatrical releases.
For streaming services, it will most likely be available on HBO Max.
Batgirl Movie Countdown
DC has suddenly decided not to release the film that they have been planning for so long. Unless the movie gets a release date, it is not possible to start Batgirl movie countdown.
Previously, it was planned to release in 2022, but that's not happening anymore.
Batgirl Movie Spoilers & Leaks
Many of you may not know but Batgirl was originally meant to appear in a team-up film with Harley Quinn. However, the idea was dropped because DC decided to develop a solo Batgirl movie.
At this moment, there are no Batgirl movie spoilers available.
Batgirl Movie News Update
According to Batgirl movie news update, the principal photography began in November 2021 in Glasgow. The team started filming in August 2021 and concluded in March 2022. The film was in post-production when it was suddenly canceled in August 2022.
For more updates related to the movie, you should follow Batgirl movie Twitter page.
Batgirl Movie Poster
No Batgirl movie poster or promo is released.
Batgirl Movie Concept Trailer 
You may not get an official trailer, but you can always watch this Batgirl movie trailer concept to get some idea. Click on the link to see the video.
Final Thoughts on Batgirl Movie
For now, it is confirmed that Batgirl movie is canceled. We don't know if DC will change its decision in the future.
Batgirl movie FAQs
---
Why did Batgirl movie get canceled?
According to the statement passed by the company, there is a change of strategy due to which they were convinced to call off the movie.
---
Is there gonna be a Batgirl movie?
The Batgirl movie was in post-production when it got canceled.
---
Why is Batgirl not being released?
The company's change in strategy led to the cancellation of the Batgirl movie.
---
Why was Batgirl shelved? 
According to reports, the Batgirl movie received poor ratings in test screenings, due to which the company had to cancel it.
---
MUST SEE: