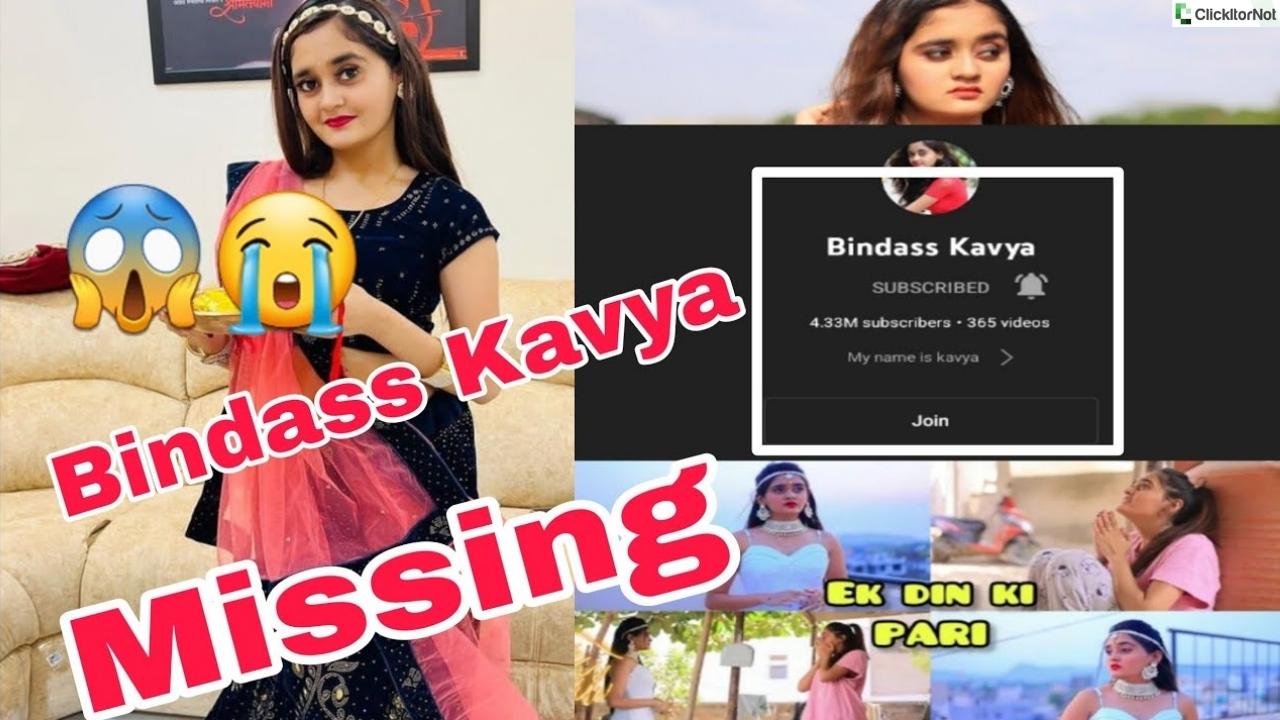 Bindass Kavya Missing News
Famous gaming YouTuber Bindass Kavya from Aurangabad went missing in the last 24 hours. Soon after her disappearance "Bindass Kavya gone missing" started trending on Twitter.
For those who are not familiar, Kavya is an underage YouTuber who is famous for streaming PUBG gaming videos and lifestyle videos on her channel. She rose to prominence in 2019 and amassed millions of subscribers in a short time.
Bindass Kavya missing news was first revealed by her parents who posted a video on Kavya's YouTube channel, asking people to help them find their daughter.
To know more about Bindass Kavya news, read ahead.
What happened to Bindass Kavya?
According to News18 Lokmat, Kavya left the house after quarreling with her parents. 
After Bindass Kavya lost, her parents filed a missing complaint with the city police, stating that their teenage daughter has been missing since yesterday afternoon.
Based on Bindass Kavya missing news, she left the city via train after having a heated argument with her parents regarding her studies.
According to the statement given by the city police, her father confiscated her mobile phone due to which she left her home.
Bindass Kavya's Parents Asking For Help
Kavya's parents shared a 19-minute long video on her YouTube channel, explaining what happened. Her parents looked extremely worried as she is an underage girl and has never stayed away from her parents to date.
They posted the video to urge the viewers to help them find their daughter. They requested the viewers to inform them about any possible leads, or whatsoever. 
During the video, her parents said that they even visited Aurangabad's government hospital to look for their daughter.
When asked, the police said that they have received a complaint of Kavya missing. With the aid of Cyber Cell authorities, they found out that she was with a friend.
Bindass Kavya missing news Twitter was trending all over the platform as her followers were worried too.
Bindass Kavya Found
Just two hours back Kavya's parents posted another video, saying that she has been found. According to her parents, she was travelling to Lucknow via train. Luckily, Aurangabad police tracked down her location and got her off the train mid-way.
In the video, Kavya's parents thanked the viewers and the city police for helping them find their daughter.
Now that Kavya has been found, her parents are relieved. Her father said that they are feeling better now. 
Her parents are on their way to get their daughter, as we speak. 
MUST SEE: