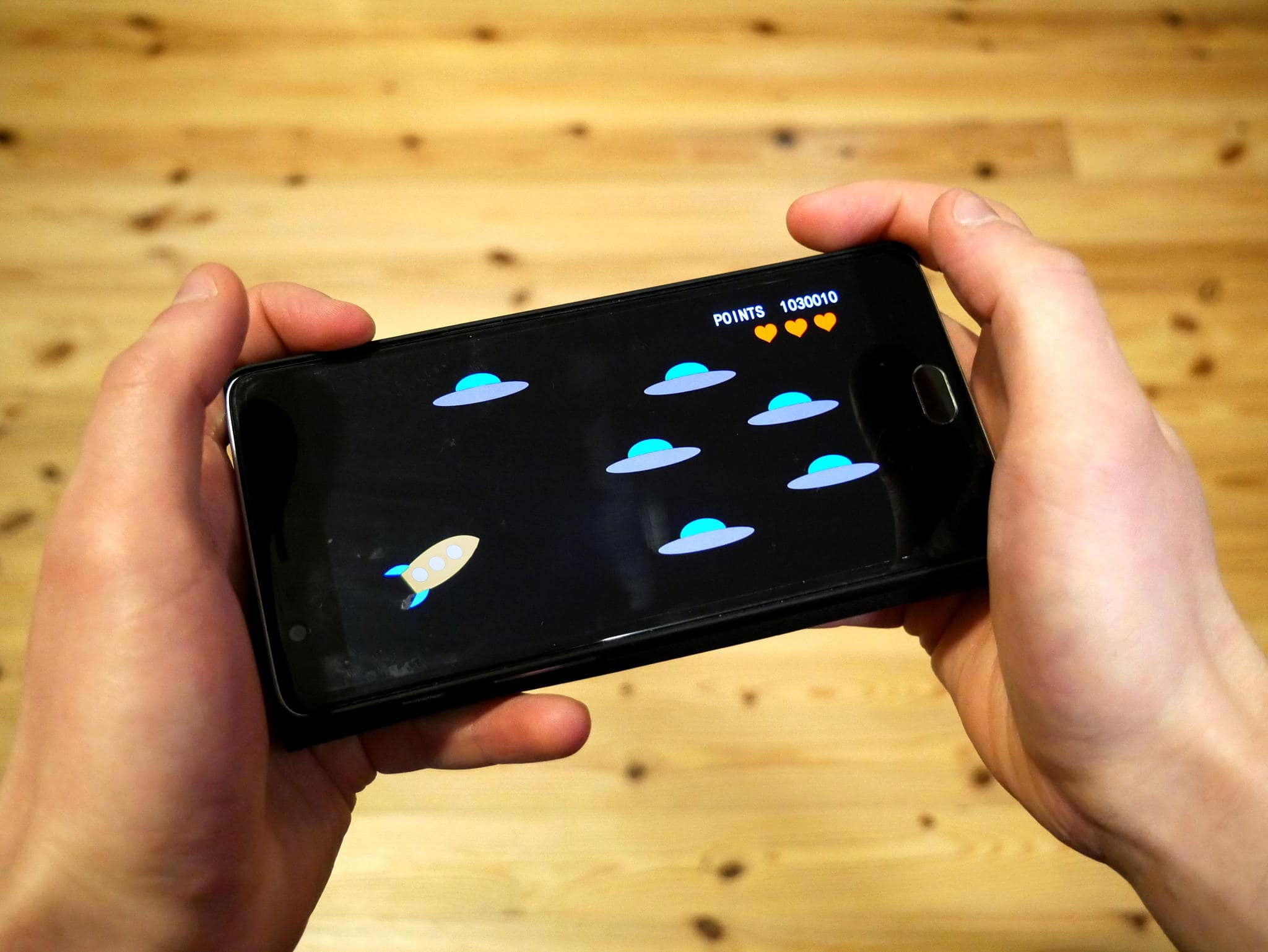 Mobile gaming has exploded in popularity in recent years. It may have once been considered a gimmick by gamers and smartphone users alike, but nowadays, it's well on its way to overtaking traditional handheld consoles as the most lucrative and popular way to play games on the go. Today, mobile gaming is big business, and the gamers themselves, who willingly invest hundreds of dollars into the latest device, can be tricky customers to please.
You can find the best PC gaming chair here.
Two brand-new flagship gaming phone models have recently released into the market that promise to satisfy the needs and requirements of mobile gamers in 2019 and beyond. But how do they shape up? Let's take a closer look.
Razer Phone 2
RRP: $799.99 (USD) 
Special Features: Razer Chroma app compatible, Razer Cortex
Camera: Dual rear-facing 
The Razer brand is no stranger to the world of gaming, building its name and reputation with powerful hardware ranging from headphones and keyboards to customizable gaming PCs. The Razer Phone 2 is a step up from its predecessor, which, despite being a decent enough gaming phone, wasn't particularly well-rounded. 
It looks and feels very much like the original Razer Phone due to its blocky form with two front-facing speakers. The glass back, which facilitates the infinitely useful wireless charging, is a significant improvement, however, and the buttons around the side of the device position nicely for easy access. Snapdragon 845, Adreno 630 GPU, 8GB RAM, and 64GB storage space means it ticks all the hardware boxes. 
But a flagship gaming phone needs more than top-spec hardware, which is where the Razer Phone 2 does come into its own. Its 5.7-inch touch screen features a 1440p display that runs on a super smooth 120 Hz. Consequently, the experience of gaming on this phone feels so much more fluid than on any of its predecessors, and it's safe to say that this is quite unique in the smartphone world right now. 
Xiaomi's Black Shark 2
RRP: $550–$600 (USD)
Special Features: LED side strip lights, Shark Space, Gaming Switch, Ludicrous Mode
Camera: Dual rear-facing 
First and foremost, Black Shark 2 is a mobile device built for gaming. It's still perfectly functional and usable as a smartphone, but practically every feature and detail of its design focus primarily on giving users an excellent gaming experience on the go. 
Speaking of its design: The Black Shark 2 looks quite unique and difficult to describe. It's futuristic looking and wouldn't look out of place on the set of a sci-fi movie. The back of the phone features a raised bump that extends all the way along, flanked by a piece of glass that loops around. All this weirdness makes it much more ergonomic and pleasurable to use while gaming — you know it's staying put during a marathon gaming session. It also includes an in-display fingerprint sensor, which works well and offers quick unlocking. The Black Shark 2 also packs a punch when it comes to hardware: Snapdragon 855, Adreno 640 GPU, up to 12GB Ram and 128GB or 256GB of storage. 
Unlike the Razer Phone 2, the Black Shark 2 comes equipped with a 6.4-inch 1080 x 2340 AMOLED screen. It still looks lovely but does top out at 60 Hz. However, that doesn't mean the Black Shark 2 is outdone, as the powerful processor with a 240 Hz touch report rate display is currently the lowest latency smartphone touch screen in the world, generating a response time of fewer than 44 milliseconds. When it comes to playing games like Fortnite and PUBG Mobile online, this fraction of a second's advantage could be a serious game changer (pun intended).
The Verdict
Both of these phones are excellent, but they do take a completely different approach to game. Just look at the optional controllers, for example, the Razer Phone 2 add-on is more traditional in its look and feel, plugging straight into the phone and including a dock to hold it in place. However, the Black Shark 2 add-on is, in fact, a pair that snap on to the sides of the phone, resembling something like the Nintendo Switch when fully assembled. As such, it's impossible to compare them to each other because they feature designs with two different purposes in mind. 
As it stands, the Razer Phone 2 is the better smartphone, especially thanks to its gorgeous screen that even makes browsing the web a joy, but the Black Shark 2 is the more powerful gaming phone and could give you the edge in online games. So, you could decide based on price and availability. Hailing from China, the Black Shark 2 isn't readily available everywhere and will set you back around $550 to $600. The Razer Phone 2, on the other hand, is pretty commonplace and even though its RRP is higher at $799.99, it's currently available with a whopping discount of $300, meaning you can purchase it just shy of $500.