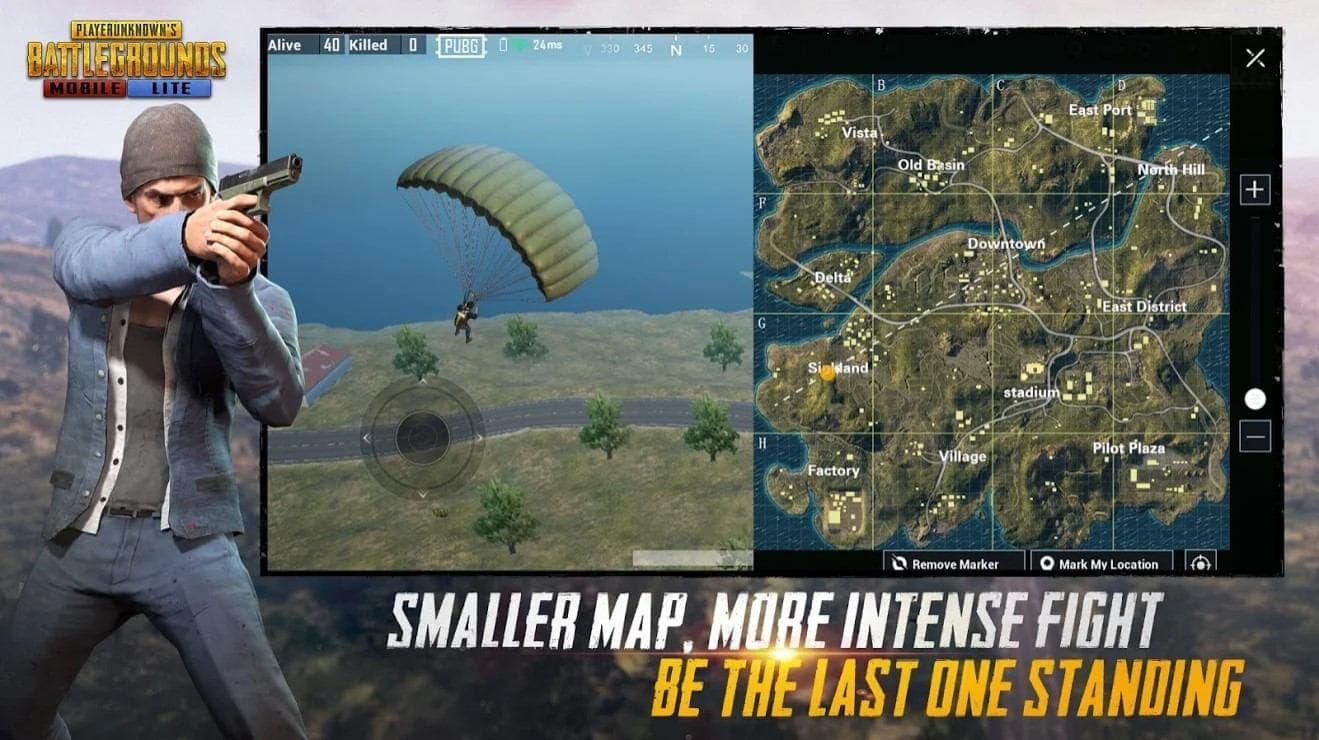 PUBG Battle Royale game is one of the most famous games that runs on PC, mobile and Xbox. The game is so complicated that it came as a surprise that it could now be played on Android as well as iOS devices. This will now available on your device too, all thanks to Tencent. Now, PUBG has come with an all-new update on this Android/iOS game. But, as the platform differs, a few of the features change from PC to handheld devices. Last month Tencent started a PUBG Mobile Beta testing for limited users, this time Tencent came up with a lighter version of PUBG mobile i.e., PUBG Mobile Lite.
PUBG Mobile Lite is built with Unreal Engine 4, this version is compatible with even more Android devices and optimized for lesser RAM devices without compromising the graphics quality and gameplay experience.
Size of platform drastically decreased
This update allows players to locate and consume their own weapons, vehicles and supplies, so as to defeat players in the graphically rich and tricky battleground. It forces the players to adjust to a smaller play zone (screen).
High-quality graphics and HD audio 
The powerful unreal engine 4 creates an absolutely commendable visual experience with its rich detailing, realistic gameplay effects and a massive HD map for direction information. It also gives information about the direction of the enemy's steps and the killer (if a player is shot).
Realistic Weapons
A never stopping, frequently-increasing, lethal list of firearms, weapons and throwables with realistic ballistics and travel trajectories will be available at your finger tip which gives you the option to shoot, beat down or incinerate your enemies. And the new update comes with the pan.
Travel in Style
Players can use a variety of vehicles including cars, trucks, motorcycles and boats to hunt down their enemies, race them to the play zone and bring them to an end or make a quick escape.
Team Up with Friends
It can now be played with friends! You can survive the battle with your friends by inviting them and teaming up to coordinate your battle plan and play through voice chat and set up the perfect ambush to defeat your enemies.
Fair Gaming Environment
There are always quick-fixes but the powerful anti-cheat mechanism ensures a fun and fair environment for all PUBG mobile players.
This game requires a consistent internet connection and the recommended specifications for getting the most out of PUBG mobile game is Android 5.1.1 or above with at least 2 GB RAM.
The updated version supports about 500+ Android devices.
Download
Pubg Mobile Lite (PlayStore) – Download