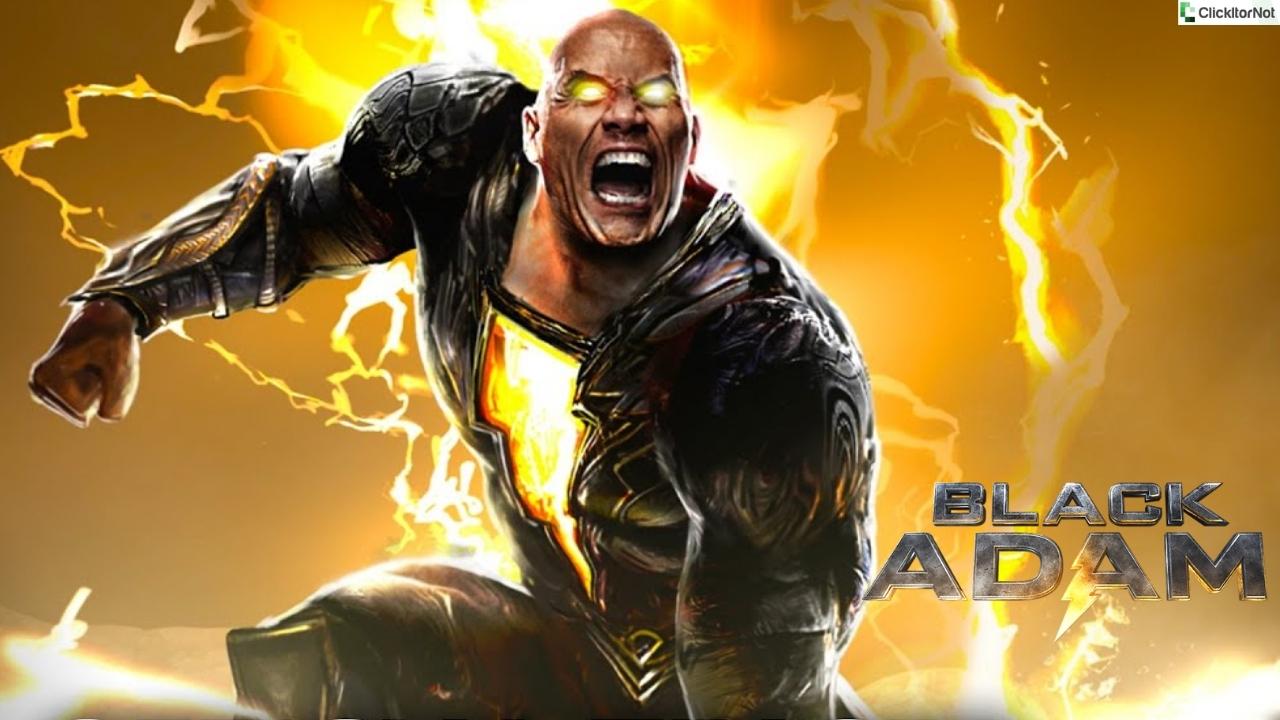 Black Adam Movie Wiki
You must have seen Dwayne "The Rock" Johnson's Black Adam movie promotions online. It's been a while since DC has been promoting the film on various platforms. We are happy to inform you that the time has finally come for "Black Adam" to be launched in theatres.
If you are a fan and excited to know the release details of the Black Adam 2022 movie, then you are in the right place. In this post, we have included everything you need to know about this highly anticipated movie.
Black Adam Movie Release Date
Black Adam, starring Dwayne Johnson is the sequel and spin-off to the 2019 movie Shazam!. This movie has been in the work since the early 2000s. After more than a decade, we will finally get to see it in the theatres.
For those who are not familiar, Black Adam is a powerful being on par with Superman. The movie's storyline will focus on the titular character's return to the mortal world after being held in a magical prison for a long time. We can only imagine what kind of vengeance he will unleash on the planet Earth.
Coming to Black Adam release date, it is scheduled to release in the U.S. on 21st October 2022. Originally, the movie was supposed to arrive in December 2021, but it got delayed due to the pandemic. It was later scheduled to release in June 2022, but it had to be postponed again.
If everything goes as planned, then we will get to see Black Adam full movie this year in October.
Black Adam Movie Cast
As you already know Dwayne Johnson is playing the lead role in the movie. Apart from him, there will be many other known faces, playing some of the classic DC characters. Here's the list of Black Adam cast members:
Dwayne Johnson

as Teth-Adam / Black Adam

Pierce Brosnan

as Kent Nelson / Doctor Fate

Aldis Hodge

as Carter Hall / Hawkman

Noah Centineo

as Albert Rothstein / Atom Smasher

Sarah Shahi

as Adrianna Tomaz

Marwan Kenzari

as Ishmael Gregor / Sabbac

Quintessa Swindell

as Maxine Hunkel / Cyclone
Black Adam Movie Trailer
The first official Black Adam trailer was launched on 8th June 2022, teasing us the first look of the film. The trailer came after numerous video clips and teasers. If you haven't watched the trailer yet, no worries, you can check it out here.
Black Adam teaser came out in 2021, as the movie was supposed to release the same year. Unfortunately, that didn't happen due to the pandemic. Here's the teaser link:
Black Adam Movie Plot & Expected Storyline
Now let's talk about Black Adam plot. It will follow the story of Black Adam, who returns to the mortal world after five thousand years of imprisonment. He is an anti-hero from the ancient city of Kahndaq. His brute tactics soon attract the attention of the Justice Society of America, who try to stop him, and rise above vengeance.
For more details, you should go to Black Adam wiki guide.
Where to watch Black Adam movie?
Those who are wondering Black Adam where to watch should be informed that the upcoming film will be released in the theatres. After some time, they may launch the film on streaming platforms. But it is not clear which streaming platform will acquire the online distribution rights.
Black Adam Movie Countdown
After postponing the release two times, DC is finally going to release the movie this year. Black Adam countdown has started, and the movie is scheduled to release on 21st October 2022.
Black Adam Movie Spoilers & Leaks
Right now, we don't have any Black Adam spoilers to share.
Black Adam Movie News Update
According to Black Adam news, filming started in July 2020 but was delayed due to the pandemic. Ultimately, production concluded in August 2022.
For more updates, you should check out Black Adam Twitter page.
Black Adam Movie Poster
The much-awaited Black Adam poster is out, starring Dwayne Johnson. Check out the poster here:
Final Thoughts on Black Adam Movie
Black Adam is finally arriving in theatres on 21st October 2022. This release date is particularly for U.S. viewers. As of now, they haven't said anything about global release. It is expected that the global release date will be revealed soon. In case, there are any changes, we will update it in this post.
Black Adam Movie FAQs
---
Is Black Adam a villain?
Black Adam has been both hero and villain.
---
Is Shazam in Black Adam?
It is not clear if Shazam is there in Black Adam. We will get to know when the movie is released on 21st October.
---
Is Black Adam the same as Shazam?
Black Adam and Shazam are not the same. Black Adam is an ancient Egyptian called Teth-Adam who was chosen by Shazam to be his successor.
---
Is Black Adam more powerful than Superman?
There is no proof that states Black Adam is more powerful than Superman.
---
MUST SEE: