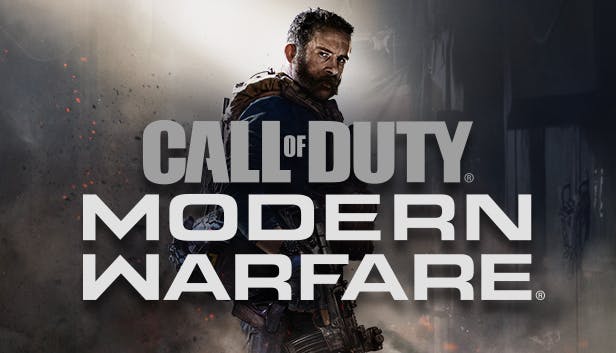 Call Of Duty Modern Warfare, Warzone players, are now experiencing a crashing issue in the Groundwar mode at the end of the game. The problem started to occur after receiving a patch on May 7, 2020.
To recall, Modern Warfare entered the Call Of Duty back in October 2019. Call of Duty is said to be one of the most popular shooting games and is available on all the major platforms such as Xbox One, PC, PS4, etc. 
However, the update has brought along many ongoing bug fixes and the earlier issue related to the vehicle. You can check the recently released patch notes on the Infinity Ward website.
We came across a couple of Reddit posts where players have complained about the Call of Duty Modern Warfare crash at the end. Even while the multiplayer match, too, the players are facing the crashing issue.
Fix For Call Of Duty Modern Warfare Crash In The Ground War
Infinity Ward has not yet addressed the Call of Duty Modern Warfare crash. However, a Redditor came up with a solution to this issue. If you change the RendererWorkerCount to 4 and reduce the logical processors to half, the problem might get resolved. Check the screenshot provided below for further information.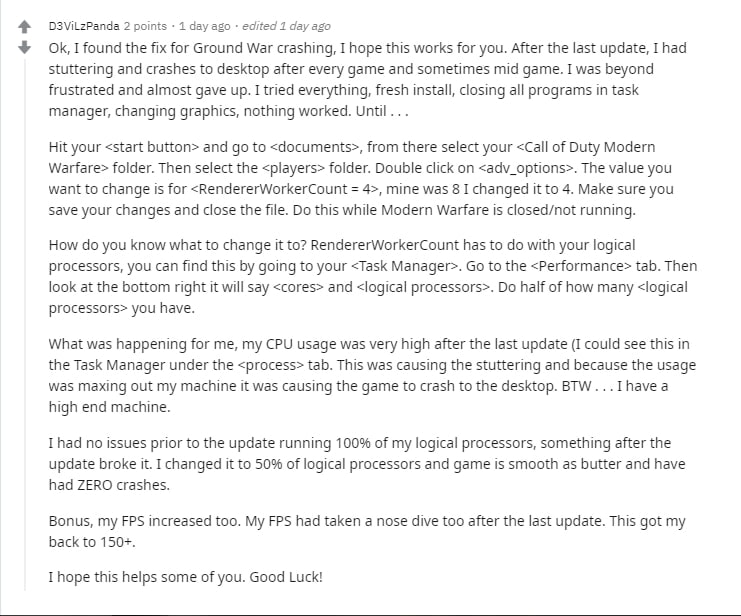 Also, try to upgrade your graphics driver version. If you have updated your graphics driver and the issue started after that, then try to downgrade your graphics driver version.
Hoping the above solutions may be helpful for you!
Besides, Infinity Ward shared a piece of information on Twitter that the Warzone mode has registered 60 million players.
Over 60 million #Warzone players.

Thank you for dropping in with us. pic.twitter.com/ugbbrOEmnr

— Call of Duty (@CallofDuty) May 5, 2020