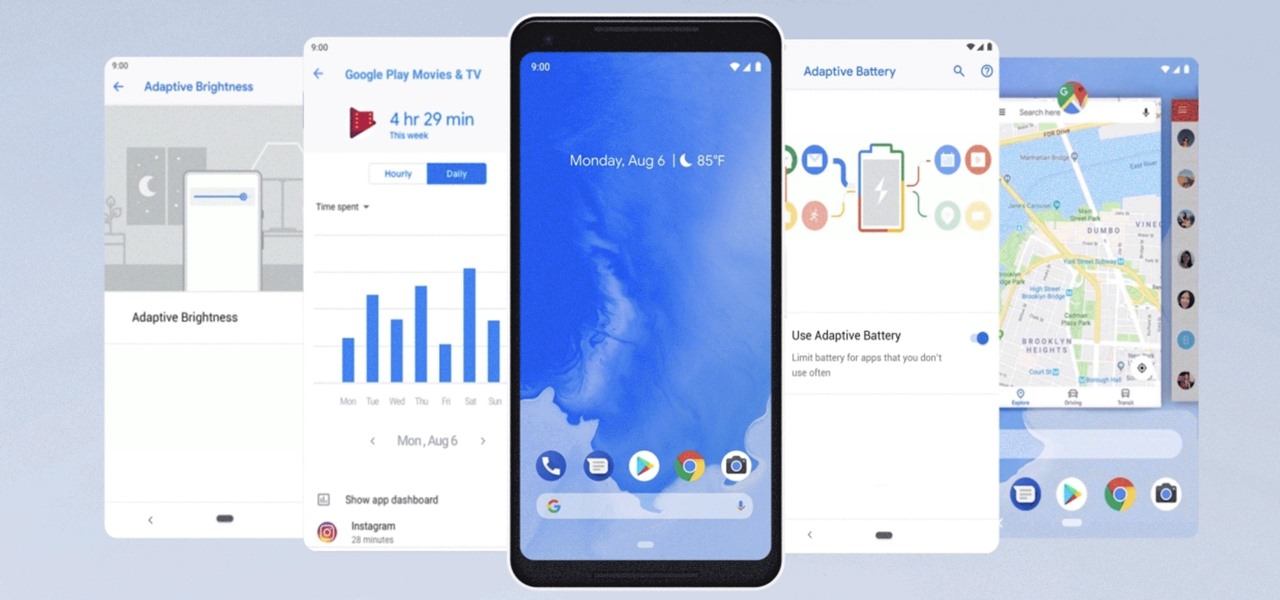 During one of Google I/O 2018, Google unveiled its Digital Wellbeing initiative. This is a new feature in the latest Android Pie, i.e, Android 9 which was just released today. The goal of this initiative is to help you utilize your online time efficiently and curb your addiction towards your smartphone. There are plenty of such applications on the play store but the special factor in Digital Wellbeing is that this feature will integrate with other system settings like "Grayscale Mode", "Do Not Disturb mode", "Night Light" and many more.
This application also has access to system APIs hence doesn't need to use Accessibility Service or UsageStats APIs that are third-party solutions.
When Google announced its new release, the Android 9 Pie today, the feature wasn't ready to be launched yet. Instead of this, Google will allow users to sign up for the beta version of this application using a Google form. The Digital Wellbeing application's beta version will be available on the Google Play Store. It will be available exclusively for Google Pixel, Pixel XL, Pixel 2 and Pixel 2 XL for now.
Installing Digital Wellbeing just requires an update from the Play Store or side-loading the APK instead of downloading and installing an entirely new application. The reason behind this is that earlier version of the Android P Developer Preview on the Google Pixel and Pixel 2 came pre-installed with a stub APK for the service. Essential Phone is the First non-Google device to Get Android 9 Pie OTA.
After Digital Wellbeing application is updated, users will find a new setting in the "Settings" app which can be accessed and it contains the  Digital Wellbeing settings such as:
Overview of your app usage
Number of times you've unlocked your device
Number of notifications you've received
Detailed dashboard with screen time, notifications received, and times opened for each app. You can also set a timer on each app to limit your usage.
Wind Down: schedule times where the phone enters Do Not Disturb, Night Light, and Grayscale mode
Shortcuts to notification and Do Not Disturb settings
Sign-up to beta test Digital Wellbeing
Download Digital Wellbeing (Beta) – Google Play Store
Download Digital Wellbeing APK
If you have one of Pixel, Pixel 2, Pixel XL or Pixel 2 XL, you can get this Digital Wellbeing application right away with a small update.