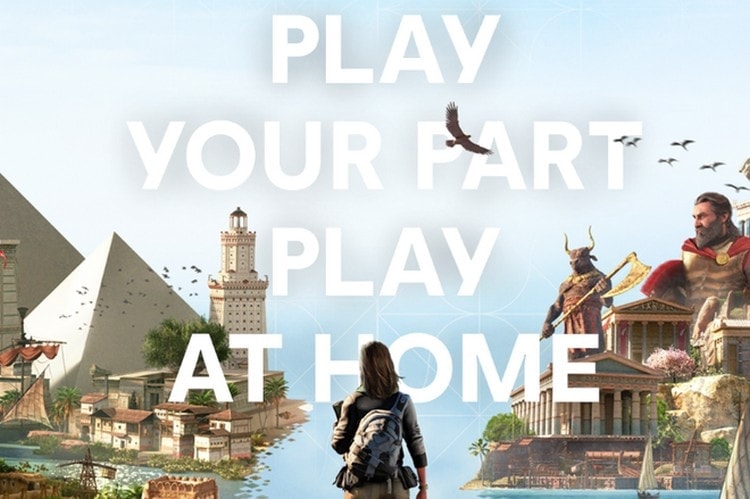 Getting bored studying or playing the regular type of games during the quarantine? Want to learn something new but while playing games? Then Ubisoft that gave us Assassin's Creed brought two new games, which actually increase our knowledge. These games are not the type of games we play every day but are actually educational ones and that too for free.
What are these Ubisoft's Assassin's Creed Discovery Tours
Ubisoft is actually trying to make us learn something new with its two new games. The two new games are the Discovery Tours of Ancient Egypt and Greece. Ubisoft announced Discovery Tour: Ancient Egypt and Discovery Tour: Ancient Greece on its Twitter handle. The tweet mentions that the two games are under the #PlayApartTogether campaign and are also free to download.
Take a historic journey from home with Discovery Tour: Ancient Greece & Discovery Tour: Ancient Egypt FREE to download and keep 🏛🚶‍♀️ #PlayApartTogether

— Ubisoft (@Ubisoft) May 14, 2020
The two new games are not actual games having a specific storyline but are more like educational tours of the Ancient Egypt and Ancient Greece with intricately detailed environments. These environments are from Assassin's Creed: Odyssey and Origins.
As per Ubisoft, Discovery Tour: Ancient Egypt lets you roam freely in the exceptionally beautiful Ptolemaic Egypt. And, Discovery Tour: Ancient Greece, you can uncover hundreds of stations and also travel through 29 regions and that too on 5 different themes. With this information, we can understand that these games are definitely going to take us back in time but on a virtual tour.
We know that Ubisoft is very specific with every detail and shows us each and every point/place in the games very clearly. With this, we can also hope that these two new games could also be very specific in detail. Previously, Ubisoft has given us a 360-degree view(from VR) of Notre-Dame that was actually quite astonishing.
There is no violence or killings or any type of bloodshed in these Discovery Tours of Assassin's Creed. It is just like a regular stroll we take but in ancient Egypt and ancient Greece.
You can get the two games for free from the official Ubisoft website by searching "Discovery Tours." The games are actually not free, but right now, until May 21, 2020, the company is offering it for free. Go grab it on your devices and enjoy a nice stroll in the streets of ancient Egypt and ancient Greece.