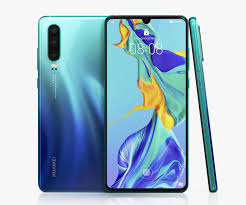 Back on March 26, 2020, Huawei launched EMUI 10.1. The first devices to receive the update in early April were P30 series and Mate 30. Though Magic UI 3.1 and EMUI 10.1 are based on Android 10 OS, you can see a lot more features added into the latest update.
Features of EMUI 10.1
The features that can be seen additionally in this update include
MeeTime – Screen Sharing

Huawei Share

Multi-screen collaboration

OneHop

Sound Booster

Cast+ Wireless Projection

Cross-Device Photo Gallery – Single Search, Multiple Devices

New Themes

Celia – Huawei Voice Assistant

Multi-Device Control Panel

Multi-Window – Multi-Tasking

Security and Privacy
With this update, the non-Google versions of Honor and Huawei devices based on Android 10 have been increased. Recently, Huawei Mate 20X 5G joined the list by receiving EMUI 10.1 beta update. Besides, the V30 series update received as Magic UI 3.1.
However, Magic UI 3.1 and EMUI 10.1 are on beta update only, and these are only for the Chinese market as of now.
Now, the company has officially announced on its community forum, the list of about 30 Huawei and Honor devices to receive both updates.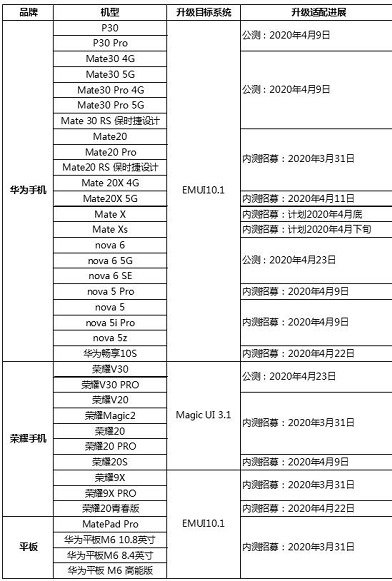 The devices to receive Magic UI 3.1 include, Honor V30, V30 Pro, Honor V20, Honor 20, Honor 20S, Honor 20 Pro, and Honor Magic 2.
The devices to receive EMUI 10.1 include Huawei P30, P30 Pro, Mate 30 4G, Mate 30 Pro 4G, Mate 30 5G, Mate 30 Pro 5G, Mate 30 RS, Mate 20, Mate 20 RS, Mate 20 Pro, Mate 20X 4G, Mate X, Mate 20X 5G, Mate Xs, Nova 6, Nova 6 SE, Nova 6 5G, Nova 5, Nova 5i Pro, Nova 5 Pro, Nova 5Z, Enjoy 10S, MediaPad Pro, Honor 20 Lite, and also the three variants of the MediaPad M6 family along with the Honor 9X and 9X Pro.