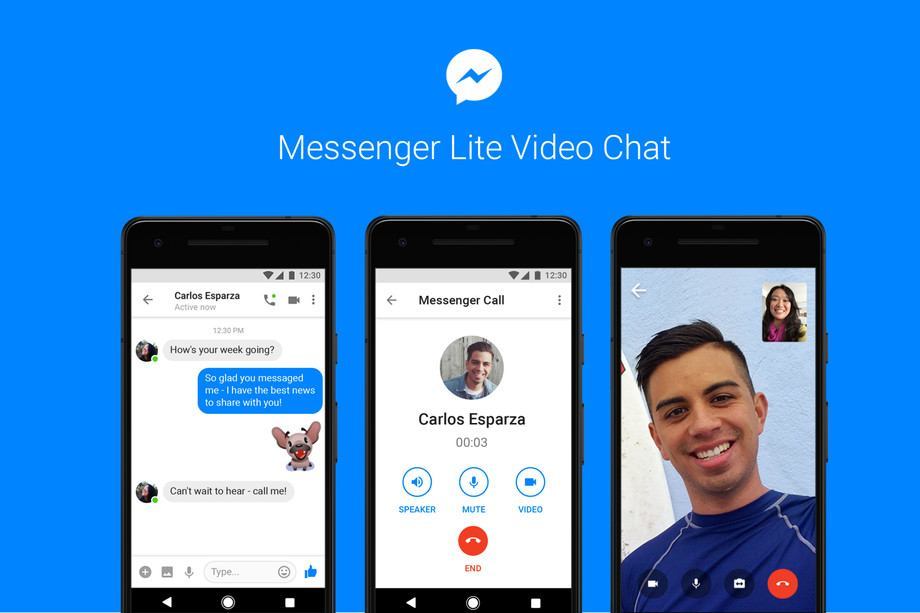 Facebook Lite App
A good news to all those who're using the Facebook Messenger Lite app. The social media behemoth has finally stacked in the video calling facility to the app. Accordingly, users can now enjoy video chats with their loved ones, with the  Facebook Lite App itself.
About three years ago, Facebook launched Messenger Lite, which is a lighter version of its standard Messenger app. This was done to facilitate users from developing countries, where only low-end devices are predominantly in use.
Yet, the application lacked the video chat functionality, since it was launched. And, that's set right now. Directionally, a video calling icon appears on the conversations now.
Features of Facebook Lite App
With the new ability of the Facebook Messenger Lite app, users can:
Initiate a video call from a conversation.
Switch between voice and video calls (by tapping on the middle of the screen).
Mute ongoing calls.
Even, change from where the call audio plays.
Also Read: The Best Texting App for Kids By Facebook
Even though the Facebook Lite App has got a newly added feature, it still stays light. Yes, it weighs 19 MB, which is less than half of what the standard Messenger app weighs (48.72 MB). Moreover, low-end smartphones have evolved so much, since the app was originally launched. Hence, we shall not worry that the new update would impede the handsets.
The Facebook Lite app has also received a good reception from people with able phones – who want to use only the basic features of the app. You can download the Facebook Lite App for PC and Android mobile phones. Therefore, this new addition will win their hearts too.