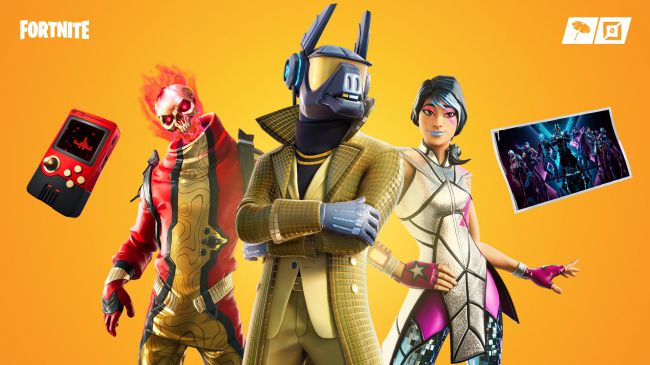 Epic Games announced the launch of the new edition of Fortnite Party Royale through its twitter handle. Fortnite Party Royale is an in-game and gun-free social space, where the players can watch concerts and hang out with the other players. The Fortnite Party Royale live concert will take place on May 8 at 9 pm ET (May 9 at 6:30 am IST). The Party Royale feature artists, including Deadmau5, Dillon Francis, and Steve Aoki.
Since everyone is staying at home because of the COVID-19 pandemic, Epic Games announced that the number of registered players for Fortnite has grown to more than 350 million. In April itself, more than 3.2 hours have been spent by the players in this game. These figures state that the game still one among those games that have the biggest fanbase. However, after two years of its launch, Fortnite is finally made available in the Google Play Store.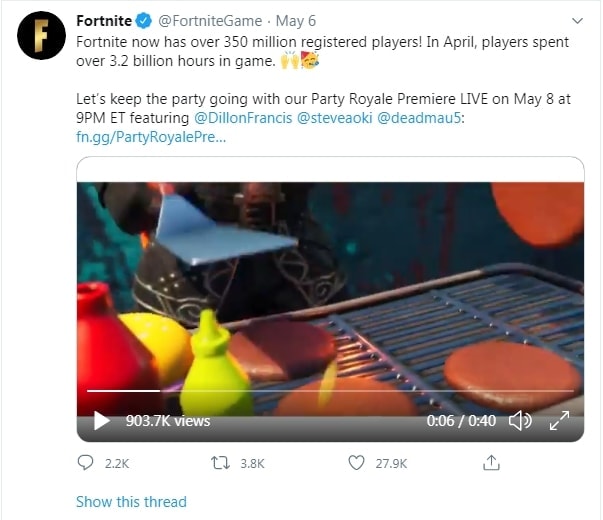 Fortnite recently canceled the second edition of the Fortnite World Cup due to the coronavirus issue, and the company also said that from now, it would conduct all the events online for the rest of the year. The most awaited events of Fortnite like the Champion Series (FNCS) and Cash Cups will take place virtually only.
Epic Games in a blog post also mentioned that the players could also return for the rebroadcast on May 9 at 2 pm ET (11:30 pm IST).
The Fortnite Chapter 2 of Season 2 has been extended for a month, and the company also announced that Chapter 2 would also get new challenges until a new chapter comes out.