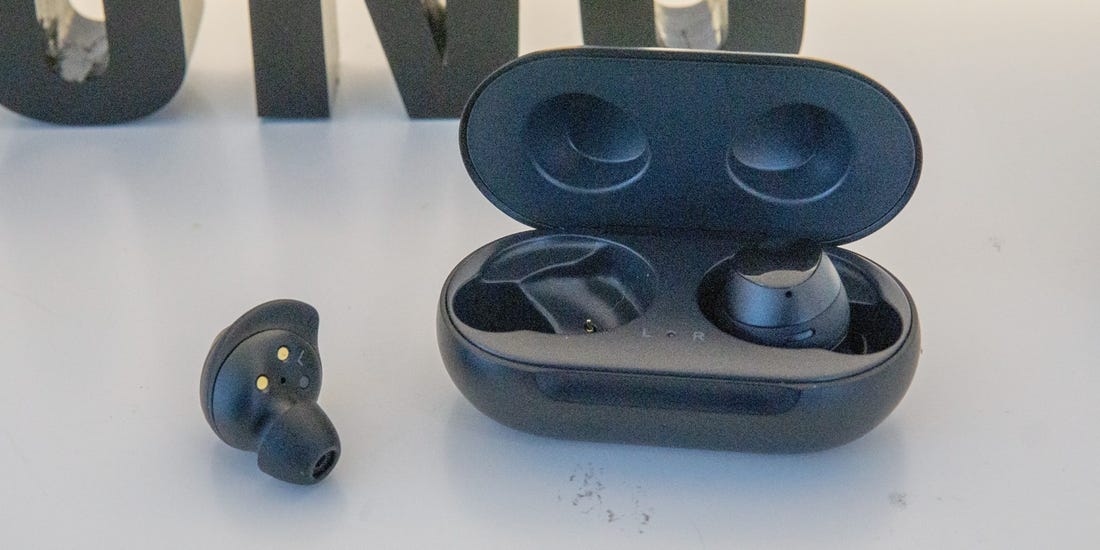 In 2020, the first wearable device from Samsung could be its Galaxy buds successor, called as Galaxy Buds+. It has been making several online appearances since a few weeks on the internet. The animations found in Samsung's SmartThings app confirm that both Galaxy Buds+ and its charging case are of the same design as that of Galaxy Buds. A render of the Buds+ that is leaked by 91mobiles is now providing us a new look of the upcoming wireless earbuds from Samsung.
The Galaxy Buds+ case could have individual earbud charging status indicator
The render shows that the charging case and the Buds are both blue, which is a new color option in the Buds+. The render also reveals that the charging case is slightly upgraded. The charging case seems to have physical Left and Right buttons on it below the charging indication LED. It may be possible that when we press these buttons, we can know the charging status of individual buds. On the Galaxy Buds, we can check the charging status of each earbud only using the Galaxy wearable app on the connected smartphone.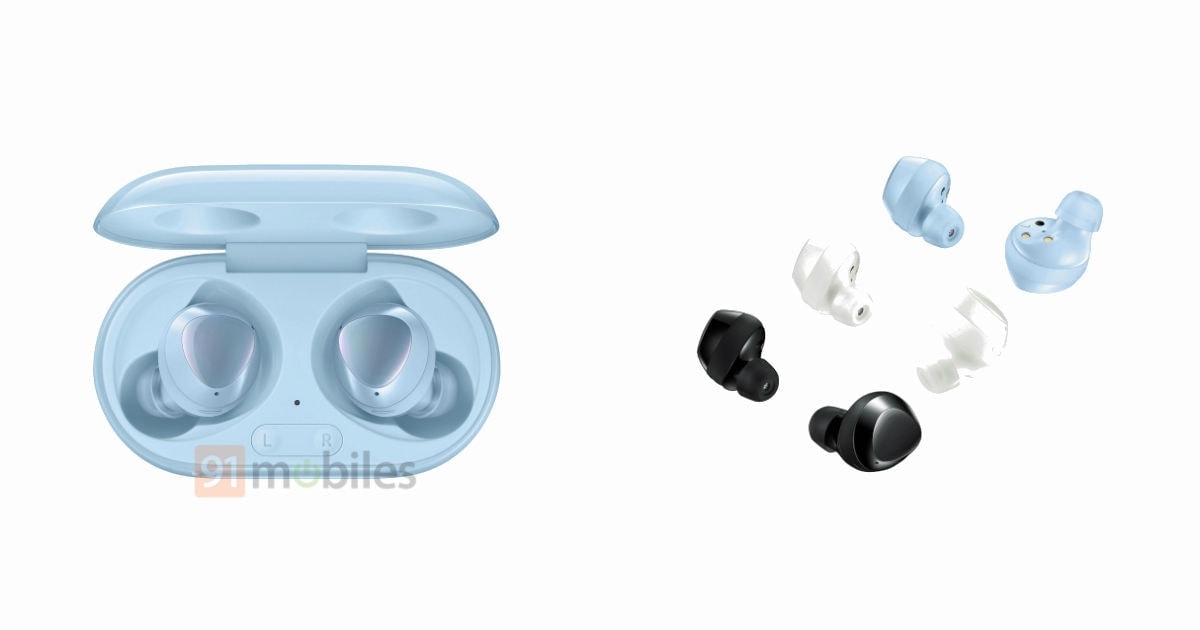 Until now, we are not sure of what features were included with the Buds+, but Active Noise Cancellation feature is the most credible one, as Samsung would want to take on Apple AirPods Pro. The Buds+ could be launched along with its most awaited Galaxy S11/S20 and Galaxy Fold 2. We will notify you once there is some progress in the info regarding Buds+.