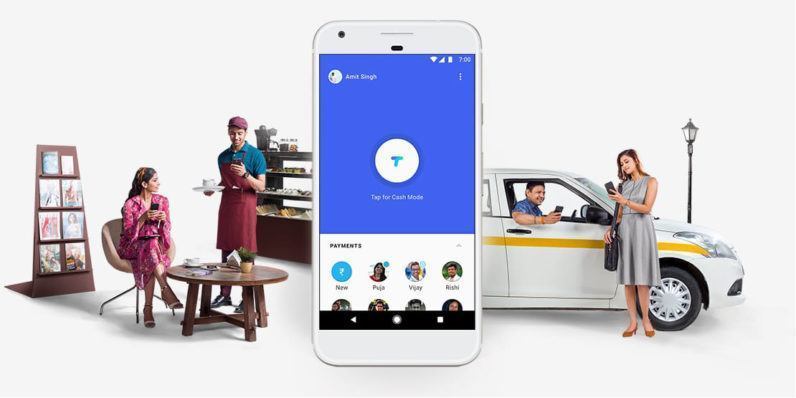 Google is now trying to add a new chat feature to the Tez payments apps in India. The Tez person-to-person payments app has been launched in last year in India. 'The Economic Times' reports that this feature is now activated and the users can now send messages in relation to their transactions. It will be very helpful in tracking the payment context.
Though its yet another messaging solution from Google, we can see that WhatsApp has just announced and released their own in-app payment system for India. This in-app payment system from WhatsApp has the capability to be a huge deal as the WhatsApp messenger has over 200 million Indian users. It can even represent the majority of smartphone owners in India.
India's largest mobile payments company, Paytm which is also having more than 200 million users in India, has also added a similar chat option in the last year. So Google has also launched their chat option for the Tez person -to- person payments in India similar to WhatsApp and Paytm.
Google along with WhatsApp have made their services upon the Indian Government's Unified Payments Interface (UPI) system. The Unified Payments Interface system is for transferring the money just by tapping into your respected bank accounts directly that are linked to your mobile phones rather than keeping the money in a virtual Wallet.
But considering the directions, both have designed themselves in an opposite manner. Whatsapp messenger is trying to add a payment option to the chat app whereas Google is trying to add a chat option to its payment app, Tez payments app.
Bill payments are now available in the updated version Tez. It includes up to eighty billers including Reliance Energy, BSES, DishTV and Bharath BillPay system. it's displayed the complete list of billers within the app. To satisfy and inspire folks to sign into the app, Google offers a scratch card of the price up to INR1000 on every occasion you add a brand new biller this month.