Google Pixel 3 and Pixel 3 XL have been recently released officially. One prominent highlight of the Pixel 3 is its revamped camera application that comes with new and enhanced features. The Latest Google Camera APK has already been made available on older Pixel phones but users should be aware of the fact that their old Pixel phones are no match to the newly launch Pixel 3 and 3 XL phones.
The huge difference between the old and new pixel phones is the updated UI in the new Pixel phone. The slide-out side menu that was present in old Pixel phones won't be available to users in the new models. In addition to this, the various camera modes which were not accessible before will now be easily accessible which can be accessed by swiping from left to right, as listed across the bottom.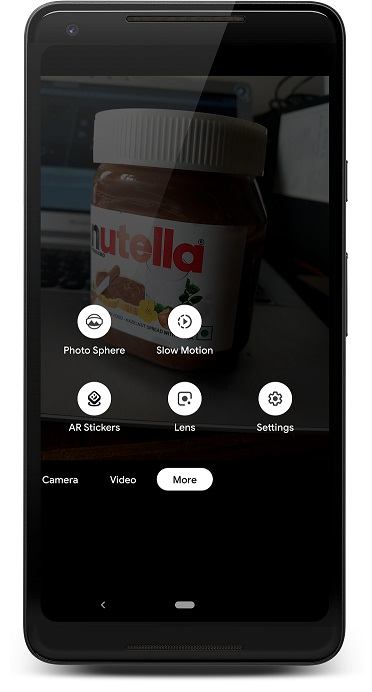 The "More" section in the Camera application has other camera modes, AR Stickers, Google Lens, and Settings.
Enter Settings, wherein the Google Camera finally supports RAW images which can be found in the "Advanced" section which can be toggled upon.
The Panorama Mode comes with arrows instead of dots. To make all these updates (such as Top Shot and Night Sight) to do their job, users will need to have access to the latest Pixel devices. But a small update for older Pixel devices will bring minor enhancements in them as well.
Download Google Camera APK right here