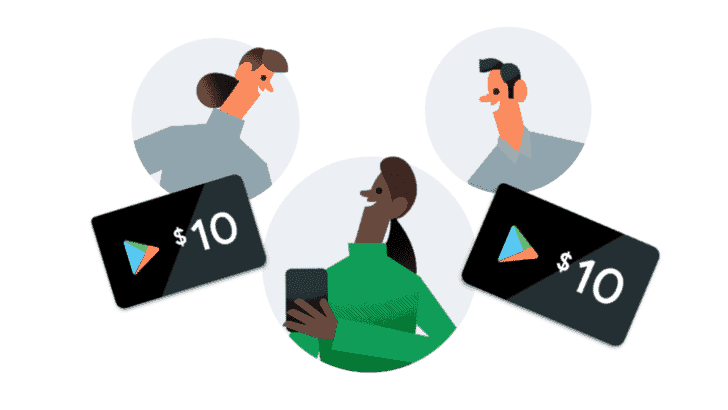 Android Pay had to change its name to Google Pay in order to find the favors with the fortune; However, it seems that the fortune hasn't yet changed. Therefore, Google has announced $10 Play credit for a user and to a friend of the user. However, the credit has been capped at $100 for each user and a referral.
Google Pay offers a facility to save your credit card, debit card and gift card details on your device. You can use the same to make purchases not only at Google but at various places.
It's quite evident that Google Pay hasn't received the support of the user community as much as it anticipated. Therefore, to leverage from this ever growing sector, Google was forced to come up with this promotion idea.
This offer had begun since March 15th and every user could see this in their Google Pay's feed. In order to benefit themselves with the offer, all they need to do is to tap the "invite friends", where one can get their referral code. Also, there is another button, which will lead you to the share menu. Share your referral code to the friend who has never used the Google Pay app and once he/she makes the first purchase using the Google Pay app. A single user can make use of this offer for a maximum ten times and be rewarded with a $100 as Pay credit.
This promotion offer is valid in UK, US, Canada, Poland, Russia, Australia along with several other countries. The currency will depend on the country of the user, however, the value of the offers is $10 everywhere. You need to be 18+ in order to participate in the offer and the offer would end on May 14th. Also, you can redeem the offer within 28 days of receiving the credit, else the credit will disappear forever.
Google, in order to make users pay, runs another promotion. You can make purchases through Google Pay on 5 different days and can receive $10 for each transaction up to $50.