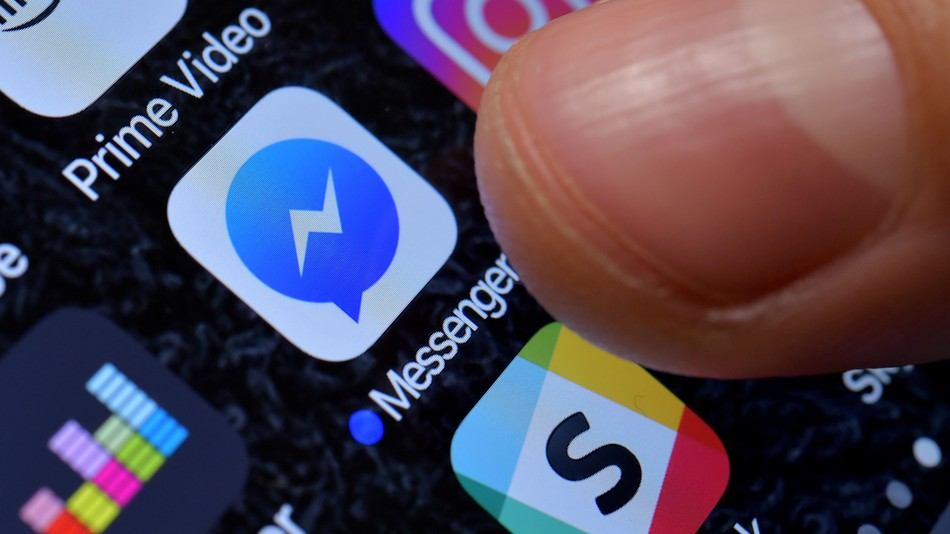 Almost all social media platforms (like Instagram, WhatsApp) have the functionality of updating stories. This trend was started by Snapchat and many applications took inspiration from Snapchat and it is now available in almost all platforms.
One might not be aware of the fact that Messenger (Facebook messaging application) also has a story sharing option which is known as "My Day". Earlier it was known as "Messenger Day" but Facebook (earlier in November 2017) changed the name to "My Day". This story sharing functionality has the same features as that of other applications.
They disappear after 24 hours
They can contain text, video, image, etc
It can be shared with everyone or to a specific group of people
On some platforms, we may be connected with people we don't know or people with whom we are not willing to share our stories. Messenger has the facility to select and share the "My Day" stories on specific platforms only.
There is no direct option to hide stories on Facebook, but customizing the stories to be displayed on specific platforms help hide stories from strangers.
Also Read: Facebook Messenger Lite app is now Capable of Voice Chats
To know the detailed steps on How to Hide Messenger Stories:
Click on the profile icon on the top right-hand corner of messenger.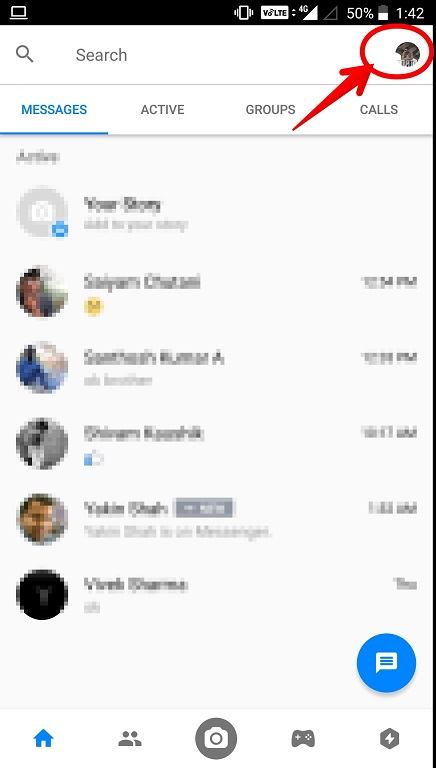 Search and scroll down to an option called "Story".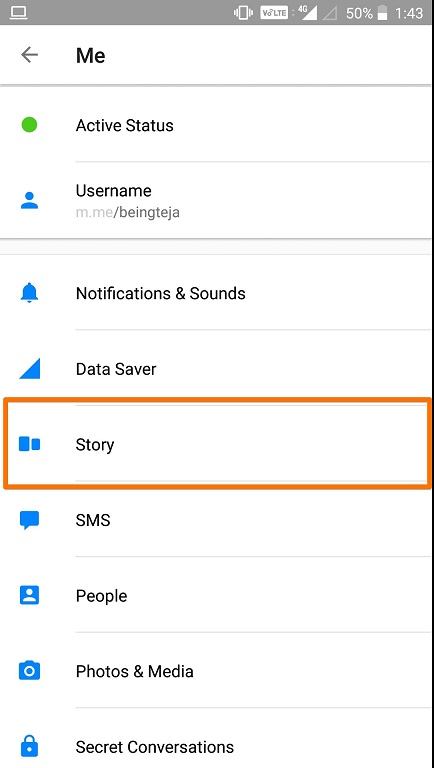 In the story, you will find an option called "Custom".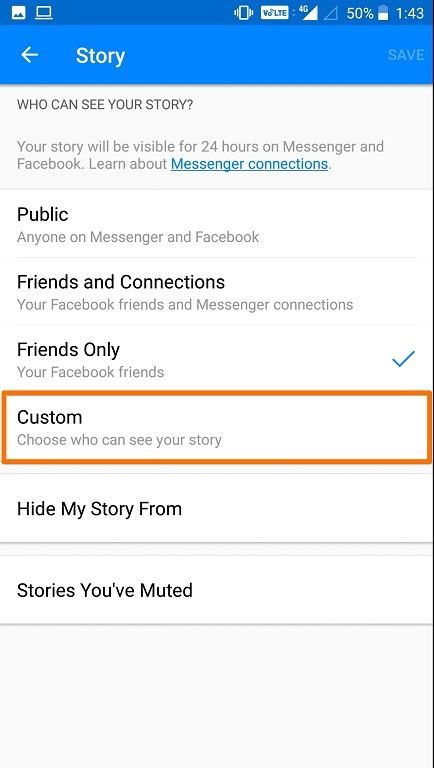 Select this and tap on "Change"
└ This lets you choose contacts from your contact list.

Don't select any contacts and click on the back button
└ A pop-up box with "Warning " written on it will be displayed with the message "Nobody will be able to see your Day"
└ Click on it and select OK and click SAVE.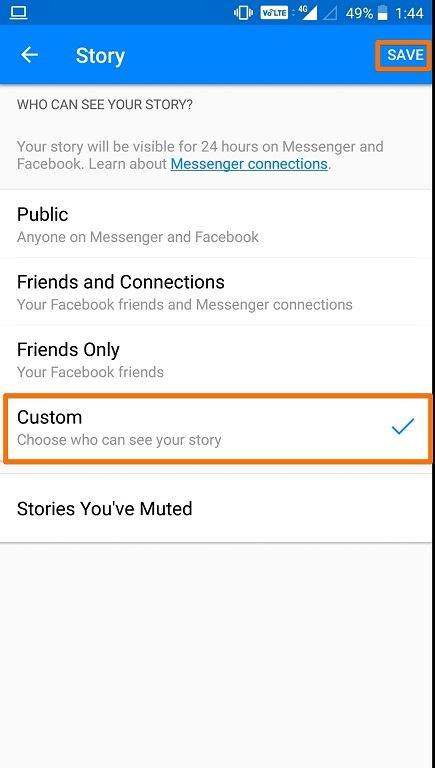 You are good to go. You have successfully hidden your story from your contacts and strangers!