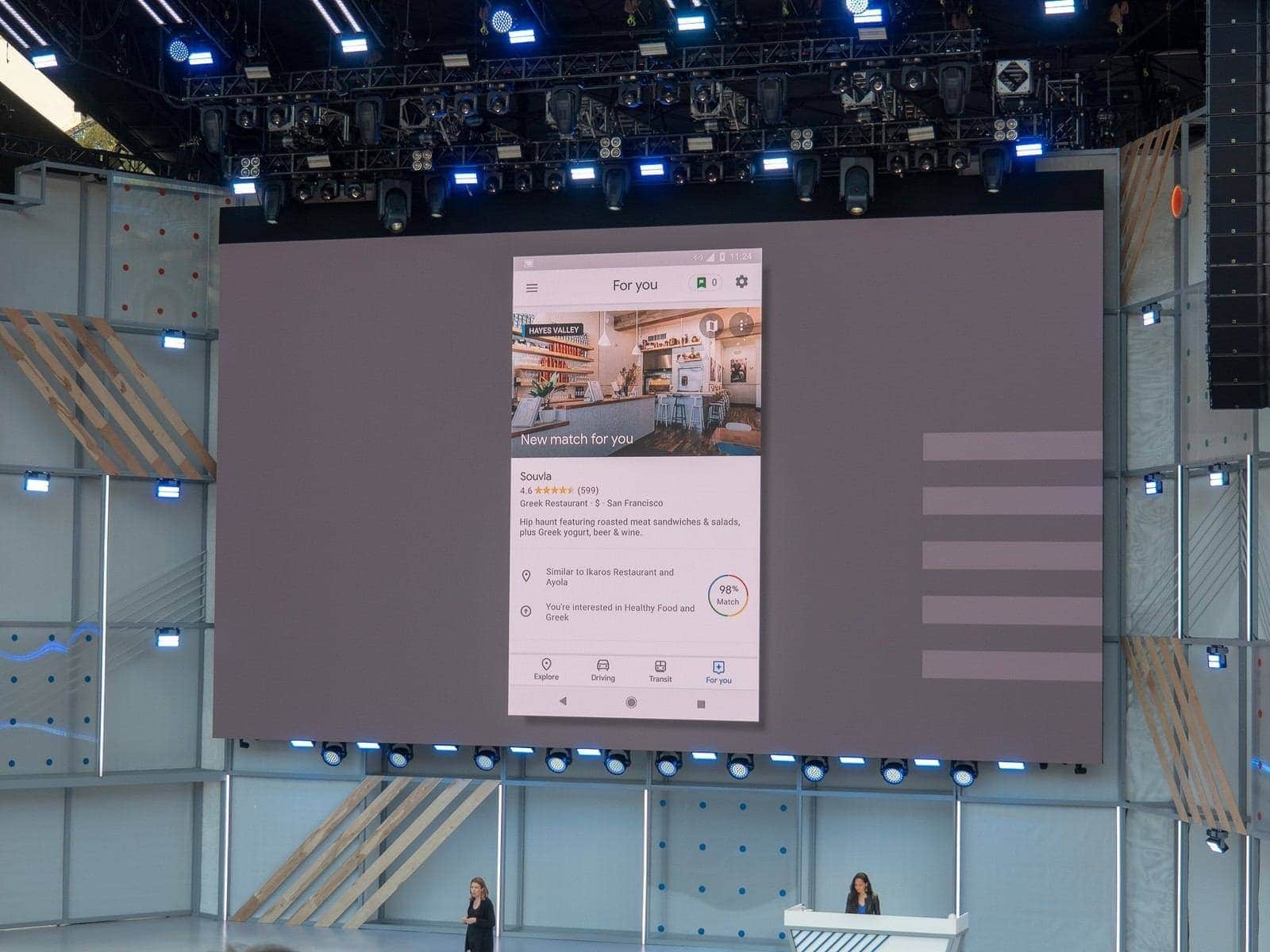 Can you think of a smooth day without Google Maps? Well, for many Google Maps is indispensable. Daily commute has been made easy with turn-by-turn directions, minute-by-minute location and local information on the go.
I/O 2018 was a perfect platform for Google to announce next-stage improvements for the Jflagship and one of the oldest apps. In a keynote address, Sundar Pichai, while unveiling new Android P features, announced valuable new features for Google Maps.
The Search Engine giant is introducing Visual Positioning System, which will allow users to find their location based on surroundings captured through your camera. Google is all set to launch an advanced mapping system that will make sure to provide real-time access to your location.
At I/O 2018, the internet search giant also introduced something very personal to the people. Google to introduce a feature that allows the user to create and share personal shortlist of location for friends and family to agree and plan travel or picnic sport using advanced computer-vision technology.
Google has introduced new features and tons of improvements in its Android P by introducing iPhone-like gestures and Windows-like DND features.
Another major update for Google Map is its ability to scan through the areas in the surrounding through mobile cameras to provide you unimaginable information about the things your cameras are seeing. While a newly designed Explore tab with providing all the critical information in various cards for you to make it easy to filter information.
"Your Match" will be another introduction. Nope, Google is not going to provide any dating facility but will suggest restaurants and food joints according to your needs. It seems, Google isn't only going ahead of the curve but also going ahead of its vision too.
Adding this feature, Google ensures you stay on course while your friends and family get to know if you are stuck in the traffic or there is an emergency situation in the area you are in to reach out to you as immediately as possible.