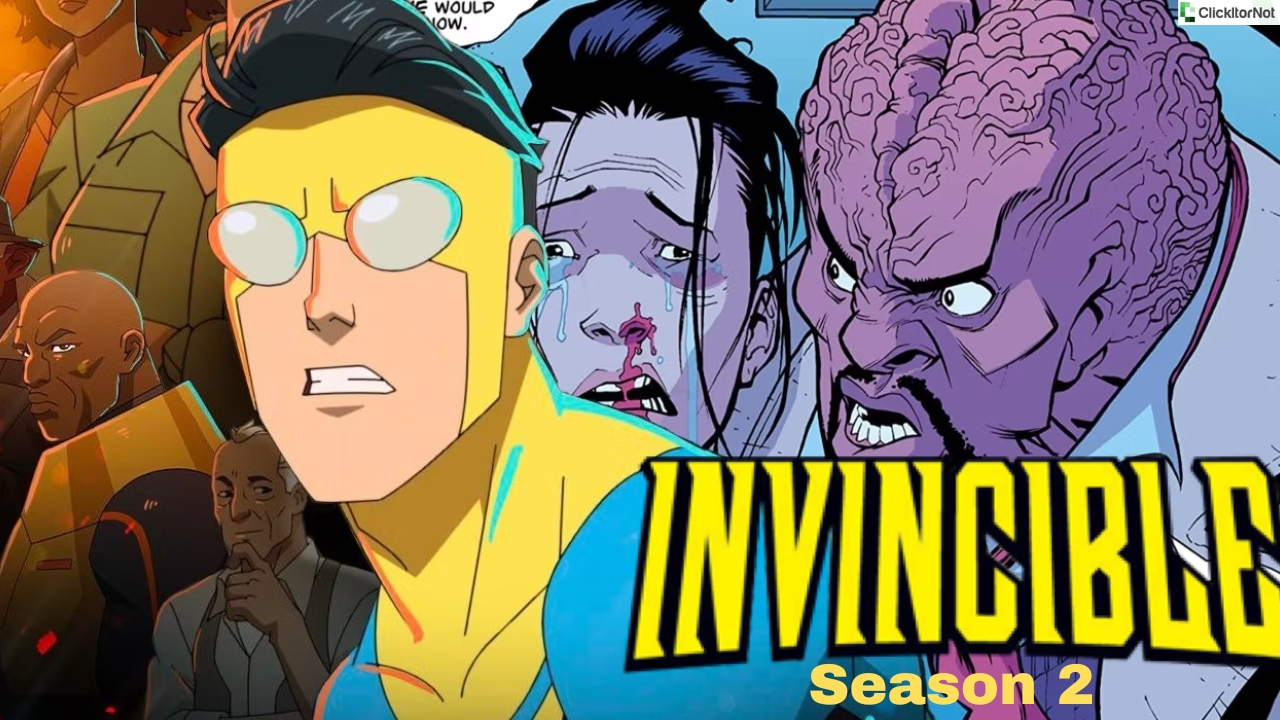 Invincible Season 2 Wiki
When the first season of Invincible dropped on Amazon Prime Video, fans went crazy after watching the episodes. They soon started demanding a second season.
Thankfully, Prime Video was listening, and they renewed the show for two more seasons. The good news was announced back in April 2021. Now fans will get a second and a third season.
If you are excited to know the release details of Invincible Season 2, make sure to read this post till the end.
Invincible Season 2 Release Date
After a long wait, we finally know that Invincible Season 2 is happening. According to sources, the new season will arrive sometime in 2023. But the official Invincible Season 2 release date is not announced.
As far as we know both seasons two and three are currently under development. They are producing two seasons at the same time to reduce the release time between the two. There's a high chance that Invincible season 2 and 3 will get back-to-back releases.
Whatever the update is, we will keep you posted about it. So keep visiting this page regularly.
Invincible Season 2 Cast
Most of the voice actors from the first season are expected to return in the next two seasons. Take a look at the list of Invincible Season 2 cast (voice) below.
Steven Yeun as Mark Grayson / Invincible
Sandra Oh as Debbie Grayson
JK Simmons as Nolan Grayson / Omni-Man
Malese Jow as Kate Cha / Dupli-Kate
Grey Griffin as Shrinking Rae
Mahershala Ali as Titan
Kevin Michael Richardson as The Mauler Twins
Andrew Rannells as William Clockwell
Zazie Beetz as Amber Bennett
Zachary Quinto as Robot
Ross Marquand as Rudy Connors
Gillian Jacobs as Samantha Eve Wilkins / Atom Eve
Jason Mantzoukas as Rex Sloan / Rex Splode
Khary Payton as Black Samson
Walton Goggins as Cecil Stedman
Seth Rogen as Allen the Alien
Invincible Season 2 Trailer
The official Invincible Season 2 trailer is not released yet. If the show is going to arrive at the end of 2023, it means we will have to wait for a long time to see the trailer.
Invincible Season 2 Teaser
Invincible Season 2 teaser is out. Prime Video released the first teaser of the show which has garnered thousands of views on YouTube.
Here's the link: https://www.youtube.com/watch?v=vjDOpHuUppU
Invincible Season 2 Plot & Expected Storyline
There are not a lot of details available about Invincible Season 2 plot. However, we are expecting William to reunite with his lover in the next season.
For more hints, you should pay attention to season one's final episode.
Invincible Season 1 RECAP: How did the last season end?
How did Invincible Season 1 end? Here's a brief Invincible Season 1 recap.
In the season finale, Cecil asks Mark to take over his father's place as Earth's Champion. At first, he was reluctant, but later he changed his mind.
Invincible Season 2 Review & Ratings
Invincible Season 2 review are great. Fans loved watching the show. Invincible Season 2 Imdb rating is 8.7/10 and 98% on Rotten Tomatoes.
Where to watch Invincible Season 2?
Invincible Season 2 where to watch? Like the first season, the next two seasons of the show will be available on Amazon Prime Video. Since it is a paid platform, you will have to first subscribe to the site.
Invincible Season 2 Renewal Status
Invincible Season 2 renewal status is positive. The show was renewed for two more seasons in April 2021. However, the release date is yet to be revealed.
Invincible Season 2 Countdown
Invincible Season 2 countdown will start after the official release date is announced.
Invincible Season 2 Episode Guide
The first season had eight episodes, so there's a chance that season 2 will have the same episode count. But the makers have not confirmed anything about Invincible Season 2 episodes yet.
Invincible Season 2 Spoilers & Leaks
Right now we don't have any Invincible Season 2 spoilers to share.
Invincible Season 2 News Update
To get the latest Invincible Season 2 news updates, you should follow Invincible Season 2 Twitter page.
Invincible Season 2 Poster
Invincible Season 2 poster is not available at the moment. However, you can expect them to release it soon.
Final Thoughts on Invincible Season 2
Invincible Season 2 is confirmed. We are getting not only a second season but also a third one. Both seasons are being produced together, so it will probably get back-to-back releases.
FAQs
Will invincible season 2 come out?
Invincible Season 2 is expected to release sometime in 2023. The exact release date is not announced yet.
Are seasons 2 and 3 of Invincible coming out?
Invincible Season 2 and 3 are currently under production. But the release date of both seasons is not declared.
Did invincible season 2 Get canceled?
No, Invincible Season 2 didn't get canceled. It is currently under production and expected to release in 2023.
Why is invincible season 2 taking so long?
They are producing season 2 and season 3 at the same time. Probably that's the reason it's taking so long.
MUST SEE: