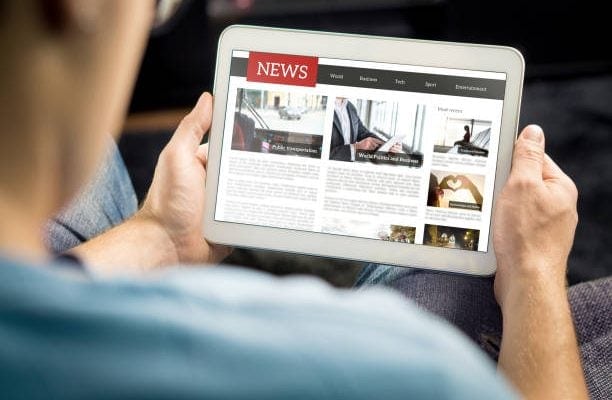 We live in a world where money controls everything, including news sources. Back in the day, we could trust news sources for authentic and unbiased news. But today, everything seems to be different.
The public's trust in the media channels has reduced significantly. However, we still use various news sources to stay informed about all the current domestic and foreign events going around us.
We have plenty of reputable news sources to go to. But the question is how many of them are worth trusting? Or which are the most unbiased news source?
In today's time, trying to find independent news sources have become extremely difficult. That's because most of the news sources are influenced by corporate people or the government. To put it differently, money seems to have taken over journalistic integrity.
If you are looking for the most unbiased news source, you are in the right place. After a lot of research, we have finally prepared a list of news sources that still provide us with unbiased news.
What is unbiased news?
Unbiased news is a news story that does not alter the political interests or position of the media owner. It is a news story that is presented factually, without any spin towards a political stance. In this case, biased news is often reversed. Continuous positive news provided by politicians or government news agencies are often funded stories.
Qualities of an unbiased news source
These are the things we've kept in mind, while listing these sources.
They provide news after checking facts. Also, the news presented by them is accurate and precisely defines the context.
Unbiased news should reflect both sides of the subject. Not just that, but it should also provide an accurate background of the story. News sources should not manipulate or delay the readers' understanding of the subject.
When it comes to providing news journalists are expected to be unbiased. They should not get influenced by others.
News sources should share news stories to have a positive impact on the world, without causing any harm.
Good reporters and journalists can find and correct unfair reports of problems.
Five corporate media giants in the US control most of the US media market. This includes The Walt Disney Company, Viacom, Comcast, AT&T, and Fox Corporation. 
The merging of various media companies has concentrated ownership of media outlets into an ever-decreasing number of conglomerates.
Back in 1983, 50 companies controlled 90% of US media. In 2011, the numbers dropped to only 6 companies controlling 90 percent. In 2020, it is down to 5, and there is a high possibility that it will become even less in the future.
It would be stupid to believe that the people paying for those reporters don't have some influence over what news gets reported and how it gets reported.
You can witness the effect of media concentration, especially during the US Presidential election. Giant media corporate owners contribute significantly in campaigns to their favored candidates. Not just that, but they also publish news stories with a positive spin for the candidate they want to win. Media outlets like Fox News, CNN, The New Yorker, and The Blaze are a few examples. 
We are living in a time where tech and media conglomerate owners are running for office while blurring the lines between media, politics, and news.
Top Unbiased News Sources
Here are the most reliable news sources that you can rely on.
Associated Press is one of the most trustworthy news sources out there. They are one of the few news sources that report facts. They hold to their slogan "Advancing the power of facts''. The kind of language they use to present the news is very neutral and non-flammable.
One of the best things about AP is that they focus on citing authoritative sources. Not just that, but they also use evidence to confirm the claims of the sources. They shed light on the "fake news" that you often see on social media.
Reuters is a widely recognized news organization that mainly focuses on truthful reporting. They are one of the least biased news sources that you can go to.
They use the most basic reports to write news on their website. International hot topics and news such as the Israeli conflict seem to have no position. Unlike many other biased news sources, Reuters covers information from all ends of the spectrum. This is to make sure that the news reported is fair and accurate.
If you are looking for the best international news sources for accurate stories, then Reuter is the site you should add to your bookmark. They provide a balanced overview of all the major issues in the world.
Based on a report prepared by Pew Research in 2014, 40% of CBS news audiences are leftists, and only 20% are rightists. This indicates that CBS News has a larger audience politically than other news channels. 
However, when it comes to reporting controversial topics, CBS News uses neutral and balanced language in its reports. They aim to present informative and correct news. They include the views and context of all parties involved in the debate. 
On the other hand, other big news sources such as NBC and ABC are often accused of presenting biased news.
BBC is one of the oldest and largest national broadcasting services in the world. If you want to stay updated on what's going on globally, then BBC is the place to go. It is also a trusted new source as they have the reputation of presenting news neutrally.
It is quite ironic that US news agencies appear to be far more censored than British news organizations. This is why many Americans turn to foreign news sources to get an update on the whole story. In most cases, they rely on BBC as it is an excellent source of unbiased news.
However, in recent years, the BBC has been accused of favoring the leftists on news reporting. While AllSides states that the BBC is independent, the Media Bias Fact Check agrees that the BBC favors the left slightly more than the right.
The BBC may not be perfect, but it is still better than many other news sources. It remains to be the unbiased news UK source.
There is hardly anyone who is not familiar with the Wall Street Journal. They are known for reporting unbiased news. The Wall Street Journal is one of the very few news sources that focus on covering all aspects of the news. They present the reality from both sides of the spectrum.
The best thing about the Wall Street Journal reporters is that they tell a story as it is. They don't include any spin to filter down into the story. In today's time, it is not an easy thing for a news organization to accomplish.
AllSides confirms that the Wall Street Journal presents unbiased news coverage. However, sometimes they lean a bit towards the right. In 2014, a study was conducted by Pew Research Center Study. It was found that the Wall Street Journal has almost equal coverage across the political spectrum.
If you are looking for an ideological news channel for unbiased news, then The Real News is the channel for you. In today's time, it is extremely difficult to find a news source that conveys accurate news. But the Real News is one of them.
The best thing about The Real News is that they don't accept advertising or government/corporate funding. Instead, they depend on the funds and donations offered by the audience. This system of trading implies the loss of many revenue-generating opportunities. But it also means that you will receive fair news.
Christian Science Monitor
Many of you would assume Christian Science Monitor to favor conservative reporting. However, that is not the case. The CS Monitor is a rather refreshing source of impartial and accurate news. 
The CS Monitor is known to offer full stories that support or attack government policies on both sides of the hall.
When it comes to unbiased news sources, NPR is one of the first names to pop up. But sometimes they tend to favor the left more than the right.
In most cases, NPR's information is as fair as expected by US news organizations. They maintain a neutral language to report their news. So if you are looking for a trusted neutral news channel, then NPR could be the best choice for you.
Al Jazeera is a well-known news source based in Qatar. When it comes to news reporting, Qatar is exceptionally different from America. 
In America, the freedom of the press is considered sacred. But that is not the same in Qatar. However, Al Jazeera managed to stay unbiased and report news based on facts. No wonder why many Americans decide to rely on an Arabic news source over an American one.
The Economist is one of the widely recognized news channels out there. They are known to cover a variety of economic, political, technical, and media commentary both online and offline.
According to their "About Us" page, The Economist aims to unite the right and the left to build the classic liberalism of the 19th century. This combination certainly works for them, because they are often considered one of the least biased news sources out there.
This is yet another influential newspaper based in the US. The New York Times is known to offer unbiased news, without any spin or including its own bias. But sometimes, they tend to lean more towards the left.
In most cases, The New York Times sticks to ethical standards of reporting. This makes The New York Times the agenda-setting news source in the US. It is a leading news organization in politics, business, and culture coverage.
Lastly, we have The Washington Post, the newspaper that brought down President Richard Nixon with its reporting in the 1970s. They continue to provide unbiased news under the new ownership of Jeff Bezos.
The Washington Post has long remained the part of the three big national papers. They also own several Pulitzer Prizes for hiring the best reporters and generating big scoops. So if you want the most non-biased new source, then you can rely on the Post.
Also see: Best Weather Apps and Widgets for Android
Most of the news sources at present are influenced by the government or political organisations. Trying to find an unbiased news source is difficult, but not impossible. The ones mentioned in this post can be trusted for supplying non-biased news. Even though they are not completely perfect, but at least better than the biased new sources.
---
FAQs 
What are trustworthy news sources?
The most trustworthy news sources are Associated Press, Reuters, The Wall Street Journal, and BBC News.
What is unbiased reporting?
Unbiased reporting can be defined as news stories that portray issues and events in an unbiased and neutral manner, regardless of the writer's opinion or personal beliefs.
What is an independent news source?
Independent news sources refer to any media, such as newspapers, TV, or Internet-based publications that is free of influence corporate interests, or government.
What is the best news source in the world?
BBC News world is considered to be the best news source in the world.
Which is the most trusted media?
Out of all the news sources, Associated Press is considered to be the most trusted media.
What is a credible source?
A credible source is written by an expert in their discipline and is free of bias and errors. 
Is NewsNation unbiased news?
NewsNation is considered to be America's source for unbiased news. It is a news source that provides citizens with informative and accurate news. NewsNation is a national news and cable network serving more than 75 million television households across the entire nation.