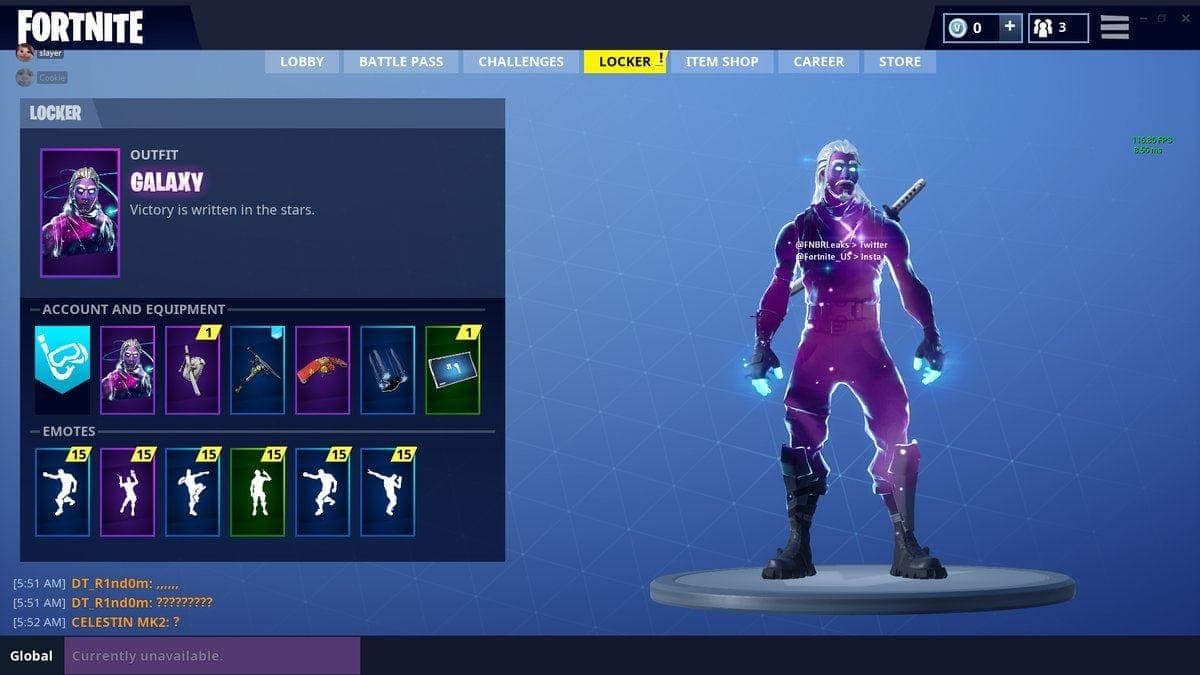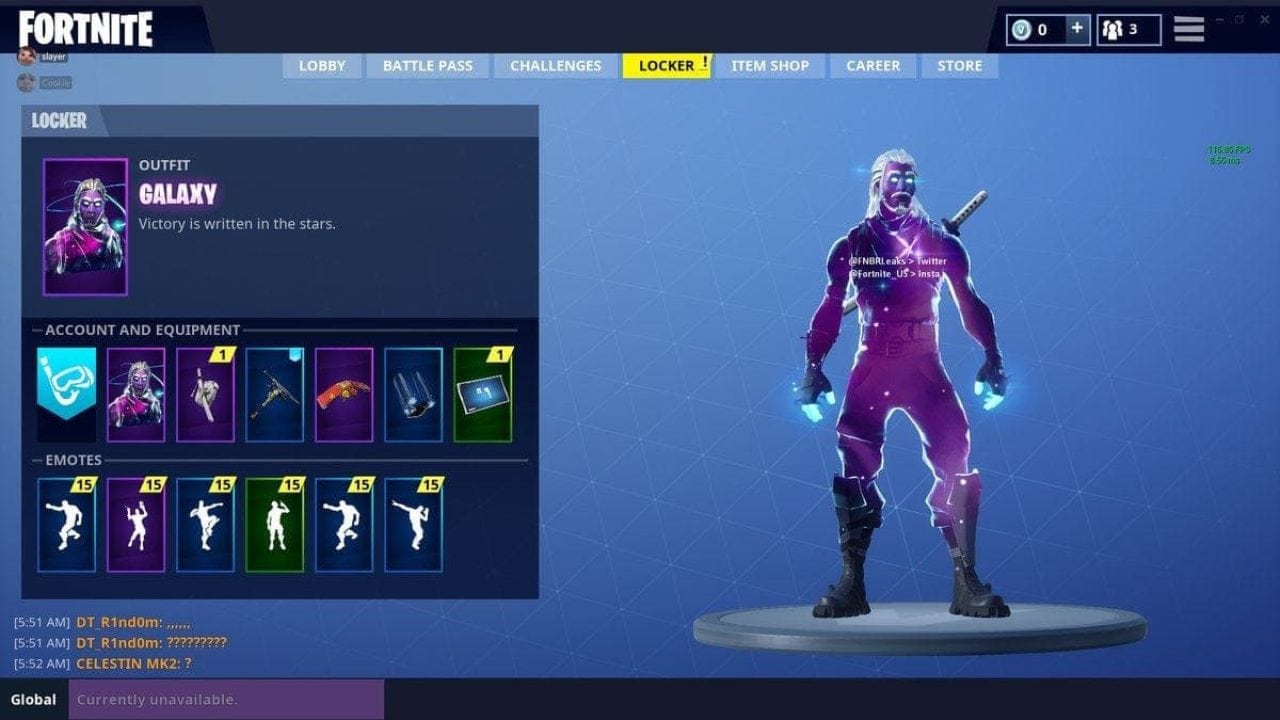 Recently, official statements from Fortnite were issued which spoke about Fortnite launching exclusively on Samsung Galaxy Note 9 and Tab S4 along with Essential phones. Now, there is news about an exclusive Galaxy skin that players have unearthed. This happened while players looked through the updated game files after the release of the latest patch for the popular battle royale title. If sources are to be believed, this "Galaxy" skin might be exclusive only to the users of Samsung's Galaxy smartphone range. It is also been speculated that this will be bundled with pre-orders on the Galaxy Note 9 that will be launched Thursday.
This news sourced from Fortnite Battle Royale News, several users on Twitter and a few dedicated players on the Fortnite Battle Royale subreddit on Reddit. Fortnite Battle Royale News said- "The new 'Galaxy' skin is one of the eight skins, along with other skins such as 'Aerobic Assassin', 'Beef Boss', 'Mullet Marauder', 'Overtaker', 'P.A.N.D.A Team Leader', 'Sushi Master', and 'Whiteout'.
A Twitter user '@sud4nym' dug through the Fortnite patch files and ended up discovering the string of text "sam_galaxy_lord" attached alongside the new 'Galaxy' skin which contributed to the notion that it would be tied to Samsung Galaxy devices, because of the presence of the words 'sam' and 'galaxy'.
FortniteBR subreddit members said that the "absence of a back bling" which is an artificial addition on the character's back in addition to the name might indicate that it would be a pre-order bonus for the Samsung Galaxy devices.
Fortnite players consider these findings to be supported by earlier reports. In addition to this, Fortnite's upcoming Android release is expected to be a Samsung-exclusive for 120 days (four months) that includes the Galaxy Note 9 and the Galaxy Tab S4 for a month. It also includes granting 15,000 V-Bucks (Fortnite's in-game currency) to those who pre-order the Galaxy Note 9.