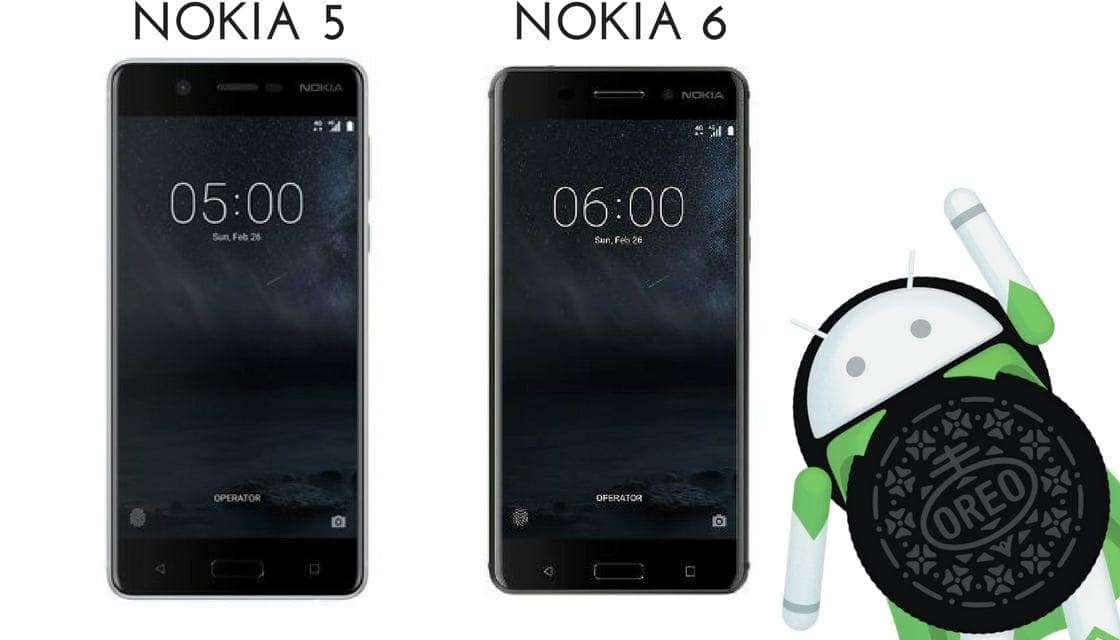 It was just a month ago when Nokia had started the rollout of Android 8.1 Oreo update for Nokia 8. And now it has brought the 8.1 Oreo stable update for Nokia 5 and Nokia 6 models as well.
It was in the month of January when Nokia 5 and Nokia 6 received their Android 8.0 update. There is not much changes in the Android 8 and 8.1 Oreo, however, such a quick release wasn't expected and therefore, will now be received with open arms to the Nokia fans. Both the Nokia models had also got a security update earlier this month.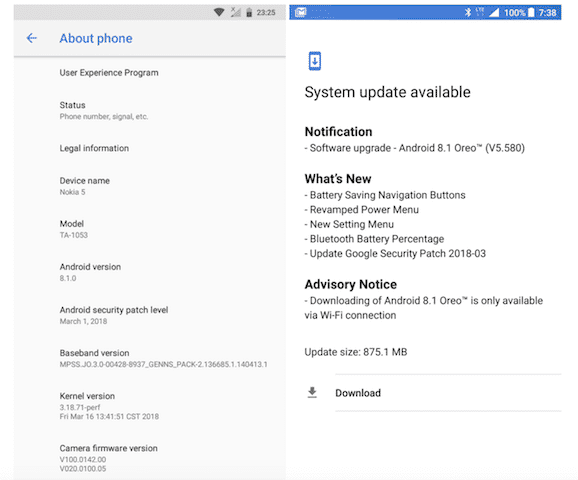 The update for Nokia 5 is available in various countries like India, Tunisia, and Indonesia. However, for Nokia 6 it is currently only available in India. There are certain know-hows about the Nokia updates as told by HMD Globals that the Nokia updates can only be downloaded via an active Wi-Fi. The users can easily check for the availability of updates on their settings menu. The updates for Nokia 5 is of about 866.7MB and for Nokia 6 for about 933.8 MB.
With rolling out the Nokia 8.1 update for the Nokia users HMD Global have started to build a better reputation for the company. If sources are to be believed HMD did not conduct any beta tests for the updates, which it usually conducts for its models and have done previously for Nokia 8.
To the users who were waiting for the 8.1 update in order to witness and experience the changes both the models would be enhanced with battery saving navigation buttons, an improved power menu, an all-new settings menu, and a Bluetooth battery percentage.
Neural Networks API, Autofill framework updates, and a Shared Memory API also come along the Android 8.1 Oreo update. Like every OS updates, users of the Nokia 5 and Nokia 6 models can also expect to experience better performance and a few bug fixes.