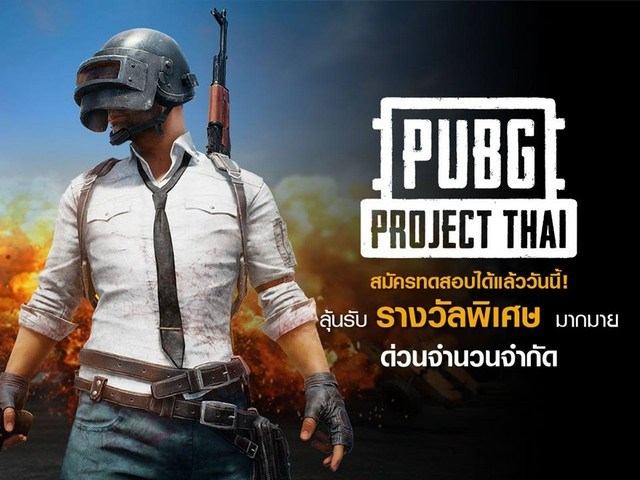 PUBG Corp. released the PUBG Mobile Lite, which is actually a lighter version of the PUBG Mobile which is meant to run on inexpensive, budget smartphones. PUBG has done the same for PUBG on computers as well, i.e, PUBG can be run on a less powerful hardware and the credit goes to PUBG Project Thai. Since the project started off in Thailand, the game is currently available in Thailand only. The system requirements for PUBG project Thai are lesser than that of PUBG and can be played on computers that have an Intel Core i3 CPU and an Intel HD graphics only.
The PUBG Project Thai started as a beta test version just last month. It was available to players on an invite-only basis, that too after the completion of a registration process.
The EXE can be downloaded and it has a memory space usage of only 61.3 MB. After the setup is done, the installer requires a username and password, and this will be received once the player registers for the game.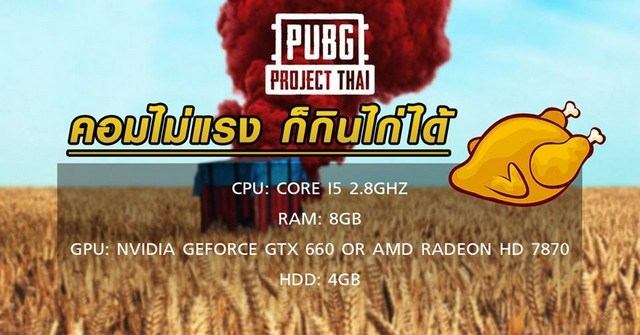 The recommended system requirement for PUBG Project Thai is as follows:
CPU: Intel Core i5 clocked at 2.8 GHz
GPU: Nvidia GeForce GTX 660 / AMD Radeon HD 7870
RAM: 8GB
Storage Required: 4GB
In addition to this, the minimum system requirement for the same include:
CPU: Intel Core i3 clocked at 2.4 GHz
GPU: Intel HD Graphics 4000
RAM: 4GB
Storage Required: 4GB
PUBG is one of the games which is in much demand and usually requires an Intel Core i5-6600K CPU (or Ryzen 5 1600) coupled with 16GB of RAM and Nvidia GeForce GTX 1060 GPU or an AMD Radeon RX 580 graphics card in order for the game to run smoothly along with a good FPS output.
Introducing a lighter version of the game helps people who don't have the above-specified requirements. The lighter version can run smoothly on Intel Core i3-powered machine which is definitely a highlight. Since PUBG project Thai started in Thailand, the lighter version of the game will only be available in Thailand for now. This was confirmed by a PUBG spokesperson during an interview with Inven. The spokesperson also added that the company currently has no plans to release the lighter version of the game in other regions. This definitely is a disappointment since all the fans of PUBG would have enjoyed playing the game with lesser specifications.