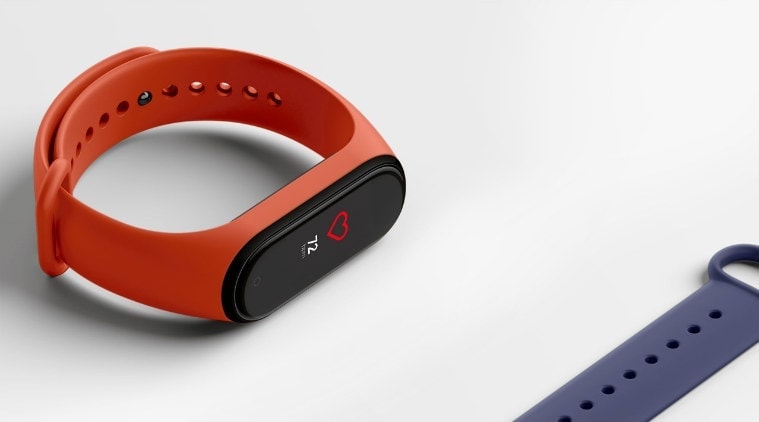 Realme has been growing its presence in India at a faster rate than any other brand. In 2019, the company launched around a dozen smartphones over different price ranges.
In the other half of the year, Realme even diversified into smartphone accessories, audio accessories, and Tote bags. However, the brand is not willing to stop, and in 2020, the brand is even extending into categories of lifestyle products.
Madhav Sheth, CEO of the Realme, has confirmed that the company is going to launch a fitness band soon.  Realme hosts a series called 'Ask Madhav' on its YouTube channel, and in a recent episode of this series, Madhav has revealed about the fitness band. He did not further disclose any specifications of the device but said we could anticipate the fitness band to propel sometime in the first half of 2020.
While Realme saying that it is looking forward to expanding more into lifestyle products in 2020, the fitness band appears to be a direct counterclaim to the Xiaomi's Mi Band 4.
Presently, the Mi Band 4 is one of the most economical fitness trackers that users can buy at Rs 2,299. The Mi band is loaded with various features that include a color OLED display, a long-lasting battery, and an optical heart rate sensor.
Realme would seem to beat the Mi Band 4 with its latest fitness band. The company could end up offering a more prominent display and unique, trendy design.
This year, many smartphone brands have launched fitness trackers, with some of the major ones being Huawei, Honor,  Lenovo, Intex, and Samsung. Other than these brands, numerous accessories manufacturers also have some of the fitness trackers at notably lower price points. Amazfit is selling the Bip Lite fitness tracker with a smartwatch like display under Rs 4,000.
Therefore, the new fitness band Realme will surely face tough competition in the market after its launch. Yet, Realme is coming up with extraordinary products in new segments. The recent one is the Realme Buds Air. The cost of the  Buds Air is Rs 3,999, but they offer features, which can rival the costly Apple AirPods. The Buds Air is teased to offer smart connectivity features, 17 hours of battery life, and simple touch-based controls.