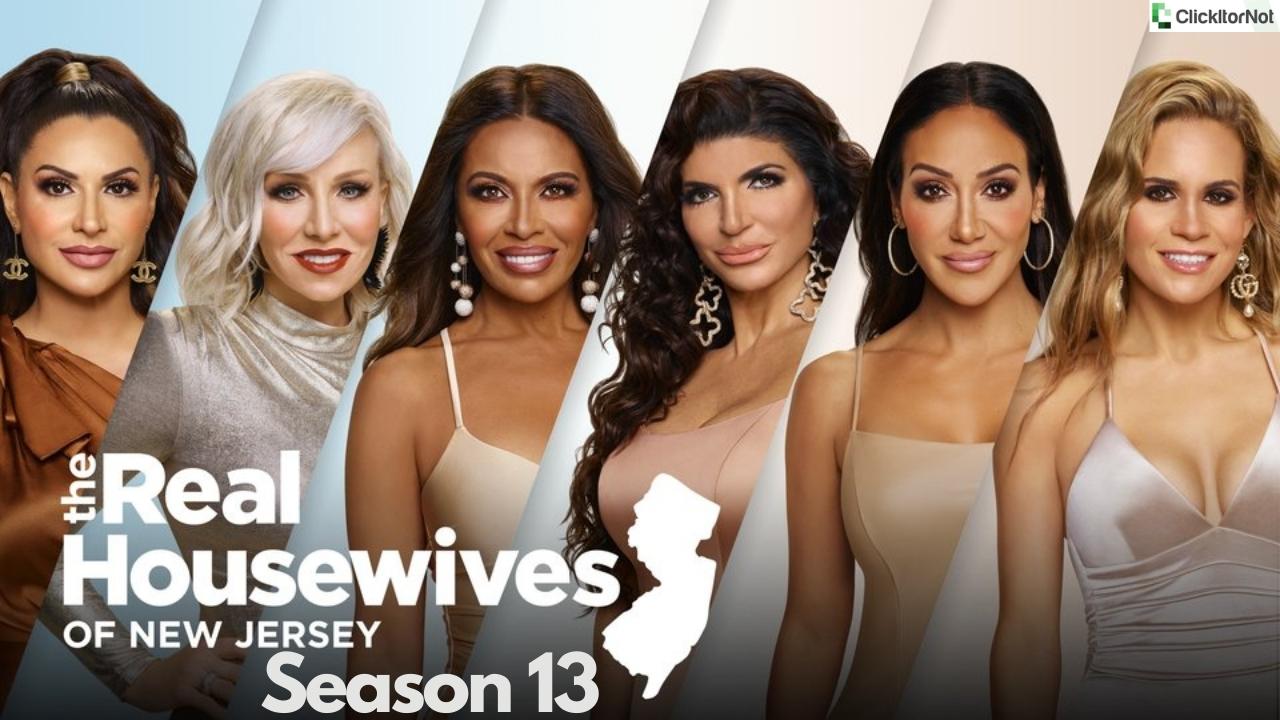 RHONJ Season 13 or The Real Housewives of New Jersey Season 13 Wiki
At this point, everyone is familiar with the reality TV show The Real Housewives of New Jersey or RHONJ. The show recently wrapped up season 12 on May 17th, 2022.
With season 12 coming to end, fans are excited to know the release date of RHONJ Season 13. We have put together everything we know about the show in the post below. So if you are a fan, you should give this blog a read.
RHONJ Season 13 Release Date
Over the years, Bravo's hit reality show RHONJ has created a place in the audience's hearts. The show has a huge base of loyal fans who gets excited every upcoming season. 
So when is RHONJ Season 13 coming? As of now, the show is not renewed. Also, Bravo doesn't have the habit of announcing renewals until shortly before a new season's release date.
On the episode of The Morning Toast, Frank Catania confirmed that Jackie Goldschneider is demoted to a friend of the housewives in the next season. This gives us the hint that there will be the thirteenth season of RHONJ. The only thing is that we don't know when.
Expect the next season of RHONJ to arrive in 2023. We will update RHONJ Season 13 release date once it is announced.
RHONJ Season 13 Cast
There are plenty of rumors going around the internet regarding RHONJ Season 13 cast. One of the rumors suggests that all the housewives from season 12 are asked to return in the next season. 
In season 12, we had Dolores, Melissa, Teresa, Jackie, Margaret, and Jennifer as full-time housewives while Traci Lynn Johnson was the friend of the housewives.
There are also reports that states Cocktails and Bravo are testing new ladies to join the show.
As of now the cast members of RHONJ Season 13 are not confirmed. We will have to wait and see what happens.
RHONJ Season 13 Trailer
RHONJ Season 13 trailer is not released yet. New footage from the show will be released shortly before the upcoming season's premiere date.
RHONJ Season 13 Teaser
Right now we don't have a RHONJ Season 13 teaser. Expect it to release a month before the official premiere date.
RHONJ Season 13 Plot & Expected Storyline
Right now we don't have any updates on RHONJ season 13 plot. Based on how season 12 ended, we are expecting a lot of drama between Jen and Dolores. It will also be interesting to see how Joe Gorga deals with Teresa.
More details will be added in RHONJ season 13 wiki guide.
RHONJ Season 12 RECAP: How did the last season end?
How did RHONJ season 12 end? Here's a quick RHONJ season 12 recap for everyone.
Season 12 ended with rising tension between sister-in-law Melissa Gorga and Teresa Giudice. The OG housewives decided to have her other sister-in-law as maid of honor, instead of Melissa. Meanwhile, Teresa abused her brother Joe Gorga.
To get a better idea, see the trailer:
RHONJ Season 13 Review & Ratings
RHONJ Season 13 review is great. This reality TV show is loved by everyone. For your information RHONJ Season 13 IMDb rating is 4.1/10.
Where to watch RHONJ Season 13?
RHONJ Season 13 where to watch? The upcoming season will be aired on Bravo, and after some time, it will be available for streaming on Peacock.
RHONJ Season 13 Renewal Status
RHONJ Season 13 renewal status is not updated yet. But it's only a matter of time before they will announce the news of the thirteenth season.
RHONJ Season 13 Countdown
RHONJ Season 13 countdown will start immediately after the release date is confirmed. So stay updated for the latest updates.
RHONJ Season 13 Episode Guide
RHONJ Season 13 episodes count is expected to be 18. We will confirm this news once RHONJ Season 13 episode 1 premiere date is declared.
RHONJ Season 13 Spoilers & Leaks
As far as it is known RHONJ Season 13 may have both new and old cast members. Some rumors suggest that cast members from the previous season will appear in the next season. Plus, there will be some new ladies as well.
For more RHONJ Season 13 spoilers stay tuned to this page.
RHONJ Season 13 News Update
According to RHONJ Season 13 news update, Jackie Goldsheneider is demoted to a friend of housewives in the next season. This news was confirmed by the cast member Frank Catania.
To get all the latest updates related to the show you should follow RHONJ Season 13 Twitter page.
RHONJ Season 13 Poster
Right now we don't have a RHONJ Season 13 poster.
RHONJ Season 13 Concept Trailer 
Since we don't have an original trailer, take a look at this fan-made RHONJ season 13 trailer concept.
Final Thoughts on RHONJ Season 13 
Although the show is not officially renewed, we know for a fact that RHONJ Season 13 is happening. It's just a matter of time for Bravo to give us the release date.
RHONJ Season 13 FAQs
---
Is Real Housewives of NJ coming back?
As of now RHONJ Season 13 is not confirmed, but based on all the ongoing discussions, the next season is likely to arrive in 2023.
---
What does Luis Ruelas do?
Louis Ruelas works in the advertising industry.
---
Why did Amber and the Twins leave RHONJ?
The twins left the show because Amber's husband, Jim Marchese, claimed that their mother, Santa, was romantically involved with Teresa's husband. 
---
Did Teresa and Louie get married? 
Yes, Teresa and Louis got married.
---
MUST SEE: