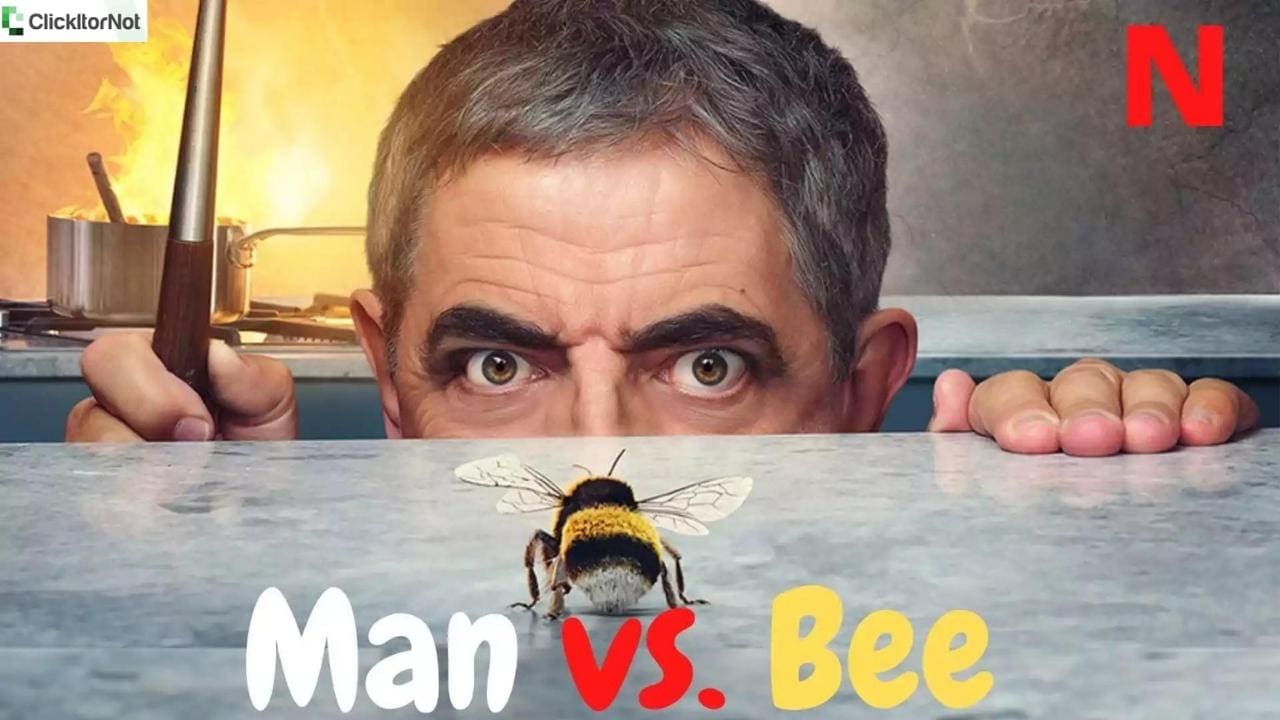 Man Vs Bee Wiki
Rowan Atkinson is once again back in the world of comedy with a new show Man Vs Bee on Netflix.
Man Vs Bee is an English comedy TV series that is created by Atkinson himself with the help of William Davies. It's not even a week since the show was released on Netflix and it has already churned the right kind of hype among the audience.
If you want to know about this new show, give this post a read.
Man Vs Bee Release Date
Man Vs Bee premiered on Netflix on 24th June 2022. It is a slapstick comedy series with 9 episodes. Each episode is 10-20 minutes long.
The show was released on Friday along with a few other summer releases. Now that you know the Man Vs Bee release date, you should check it out on Netflix if you haven't already done that.
Because the show features Rowan Atkinson, it is surely going to give you a good laugh.
Man Vs Bee Cast
Alongside Rowan Atkinson, we have a few other familiar faces in the show. Jing Lusi from Crazy Rich Asians plays the role of mansion owner Nina. Atkinson's character house-sat Nina's house in the show.
We also have Julian Rhind-Tutt who plays the role of Nina's husband. Check out the details of Man Vs Bee cast below.
Rowan Atkinson

as Trevor Bingley

Jing Lusi

as Nina

Julian Rhind-Tutt

as Christian

Claudie Blakley

as Jess

India Fowler

as Maddy

Greg McHugh

as the Coleman

Tom Basden

as the Police Officer

Gediminas Adomaitis

as Marek

Christian Alifoe

as Karl

Daniel Fearn

as Lewis

Chizzy Akudolu

as the Judge

Aysha Kala

as the Detective
Man Vs Bee Trailer
Man Vs Bee trailer arrived a month ago on May 26, 2022. Although the show is out, you can still check out the trailer here.
Man Vs Bee Teaser
Man Vs Bee teaser is not available.
Man Vs Bee Plot & Expected Storyline
Let's talk about the Man vs Bee plot. This slapstick comedy is created and written by Rowan Atkinson and William Davies.
A man named Trevor is housesitting a couple's house while they are on vacation. He is in charge of a luxurious mansion and soon finds himself at war with a bee. The house is met with irreparable damage in the process.
You can read more about the show on Man vs Bee wiki page.
Man Vs Bee Review & Ratings
Rowan Atkinson fans were excited to see their favorite comedian on the screen once again. Man vs Bee review was positive. The show even got good ratings.
Man vs Bee IMDB rating is 7.1/10 which is pretty good. On the other hand, the show is rated 60% on Rotten Tomatoes.
Where to watch Man Vs Bee?
Many of you have been asking Man Vs Bee where to watch? The show is released on Netflix on 24th June 2022. You will need to subscribe to Netflix to watch the show.
Man Vs Bee Episode Guide
Talking about Man vs Bee episodes, there is a total of 9 episodes and each of them is only 10-20 minutes long. If you are a binger you can complete the series in just one day. 
Man vs Bee episode 1 is already out. You can stream it on Netflix and see how you like it.
Man Vs Bee News Update
According to Man vs Bee news, Atkinson revealed that it was important for him to separate the character of Trevor from his legendary comedy character Mr. Bean. He was worried about people comparing the two characters. It would surprise him if the characters were not compared. He said that he wants the audience to see Trevor as a different character than Mr. Bean.
If you want more updates on the show you should follow Man vs Bee Twitter handle.
Man Vs Bee Poster
Check out the Man vs Bee poster for promotional release here:
Final Thoughts on Man Vs Bee
If you are into comedy shows, you simply cannot miss watching Man vs Bee. The show is available on Netflix. Renew your Netflix subscription to stream the show in HD quality.
Man vs Bee FAQs
---
Is Man vs Bee a movie?
Man vs Bee is an English comedy series which was released on Netflix on 24th June 2022.
---
Is Man vs Bee released?
Man vs Bee was released just a few days ago on 24th June. It is currently available on Netflix.
---
When was Man vs Bee filmed?
The Man vs Bee series was announced in December 2020 and was filmed over 12 weeks.
---
How long is man vs Bee?
Man vs Bee is 9 episodes long. For your information, each episode is just 10-20 minutes long.
---
What is Mr. Beans net worth?
Mr. Beans star Rowan Atkinson's net worth is $150 million in 2022.
---
How many episodes in man vs bee? 
Man vs Bee has only 9 episodes.
---
MUST SEE: