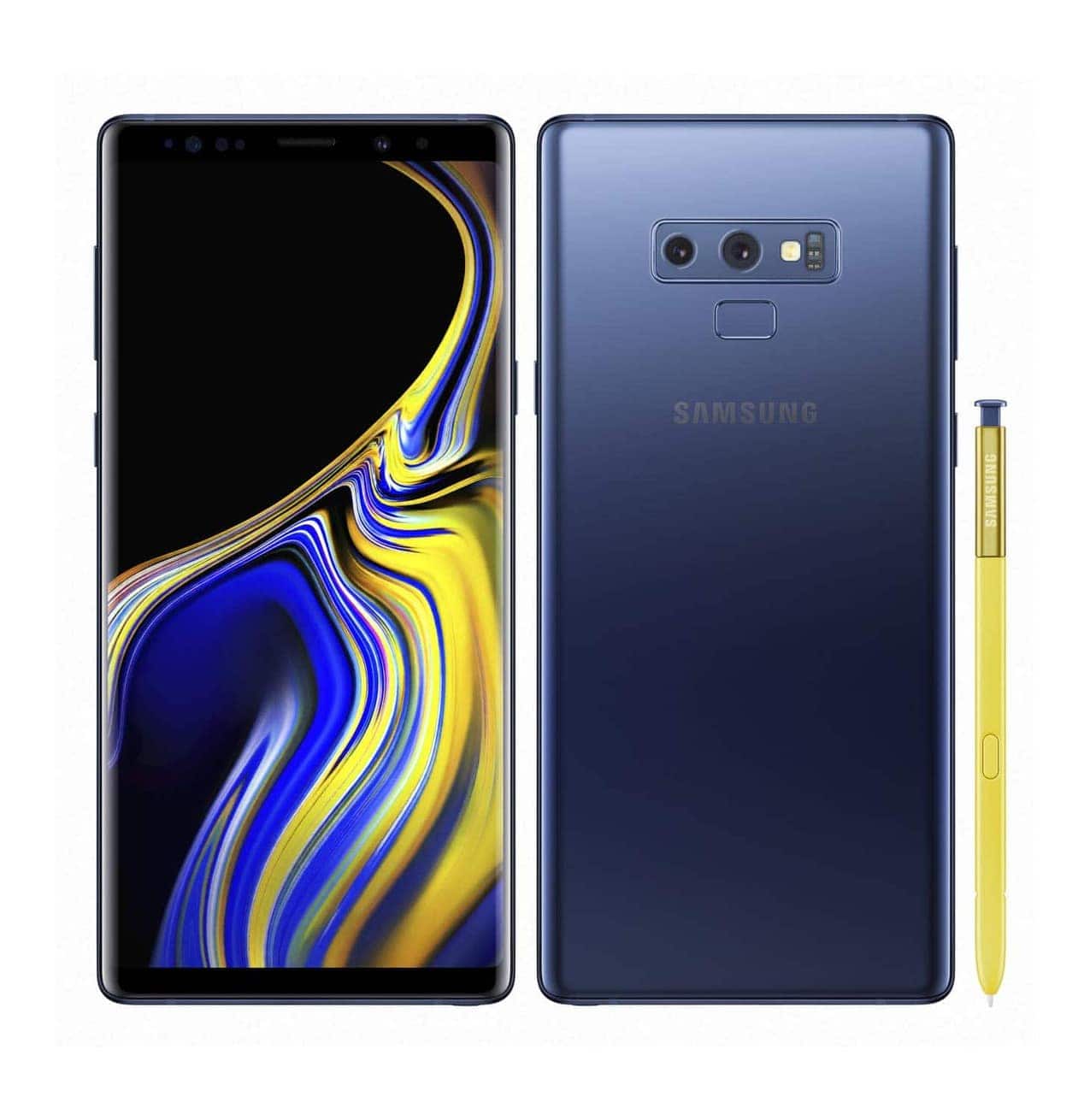 Samsung Galaxy Note 9 finally receives a stable Android 10 One UI 2.0 update for the U.S market. As we expected last week that the update would reach the U.S by Monday, but again with a delay of two more days, it at last arrived.
The same LTEX90, a Samsung Dev posted on Reddit, "I apologize for the 24 hr delay. Our servers were under maintenance. Please back up your data before upgrading as the phone will use a new partition scheme. We have not seen any accidental data wipes during the update, but it is always good to back it up. Please leave your feedback so I can work on fixes on the next feature update. Thanks, everyone!"
According to the reports surfaced online, the update is now available on Spectrum. But one user on Reddit stated that his Verizon Samsung Galaxy Note 9 got updated to stable Android 10 One Ui 2.0.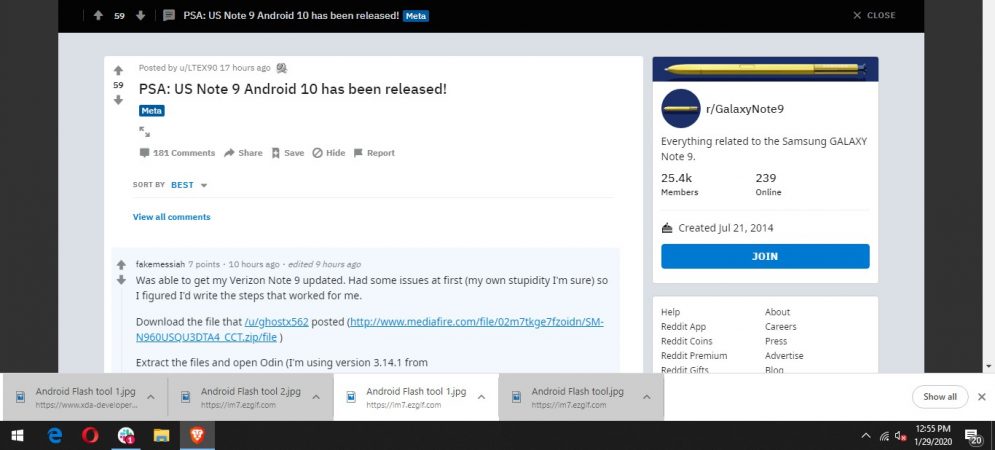 The firmware update comes with version number PDA N960USQU3DTA4 and CSC N960UOYN3DTA4. The size of the update is 2060.59 MB. Furthermore, the update also comes with the latest January 2020 Android security patch.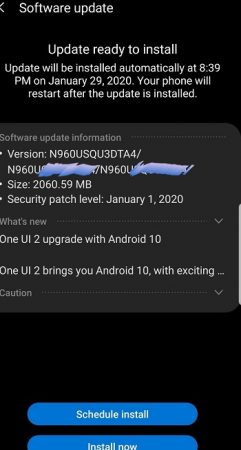 Moreover, the update also includes enhanced text, images, and color adjustments for both the day and night modes. And it also comes up with dark mode with darkened widgets, wallpapers, and alarm when the dark mode is on.
However, it seems that most of the users are still waiting for upgrading their phones. Alternatively, some users are downloading the Android 10 update for Samsung Galaxy Note 9 from Sammobile.