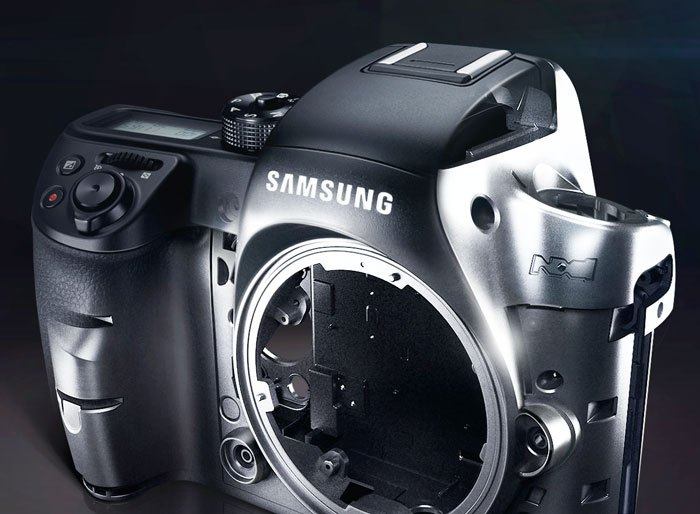 Samsung has not at all refreshed its series of NX cameras for a quite long time. But as per the up to minute rumors on the Korean company, it suggests that the company would give another try with a new high-end APS-C camera using the same Exynos 9810 chipset which going to be debut on the Galaxy S9 and S9+.
The 'Mirrorless Rumors' have reported that the company is internally testing on Samsung NX2 cameras which are believed to be the successor of Samsung NX1 that got unleashed in 2014. This could not a believable news to full extent, especially since Samsung, on several occasions, has been thought to have exited the high-end camera business.
The Samsung NX2 is expected to sport 30.1 MP ISOCELL Lens with Dual Pixel Autofocus using the Exynos 9810  SoC. It is believed to have a 4K 120fps h/265 encode capability. It has connectivity options like Bluetooth 5.0 and eSIM LTE connectivity. USB-C with the uncompressed output of up to 5K at 60fps has also been included in Samsung NX2. Samsung's NX1 was the first with an APS-C camera to debut DCI 4K video recording alongside 205 on-chip autofocus with 15 frames per second burst. But in response to the poor sale of NX1, the company reportedly bid goodbye to the camera business and focused on handing over the operations completely to Samsung Mobile division.
Samsung NX2 will be joining Galaxy S9 and Galaxy S9+ in rocking the Exynos 9810 SoC, which is expected to ensure super fast readout and 4K 120fps h/265 encode capability that delivers impressive frame rates. Samsung could be possibly reusing the materials meant for the underperforming NX1 to save cost and at the same time, it would see how the market would react to the new camera before going full blown.
The launching date and price for Samsung NX2 has not confirmed yet. As pointed out earlier, due to the poor market performance of NX1, Samsung was forced out of the camera business. It's not the first time we heard rumors which have not materialized in real. Keeping this in mind there is little significance in talking up the price of the rumored Samsung NX2 camera.