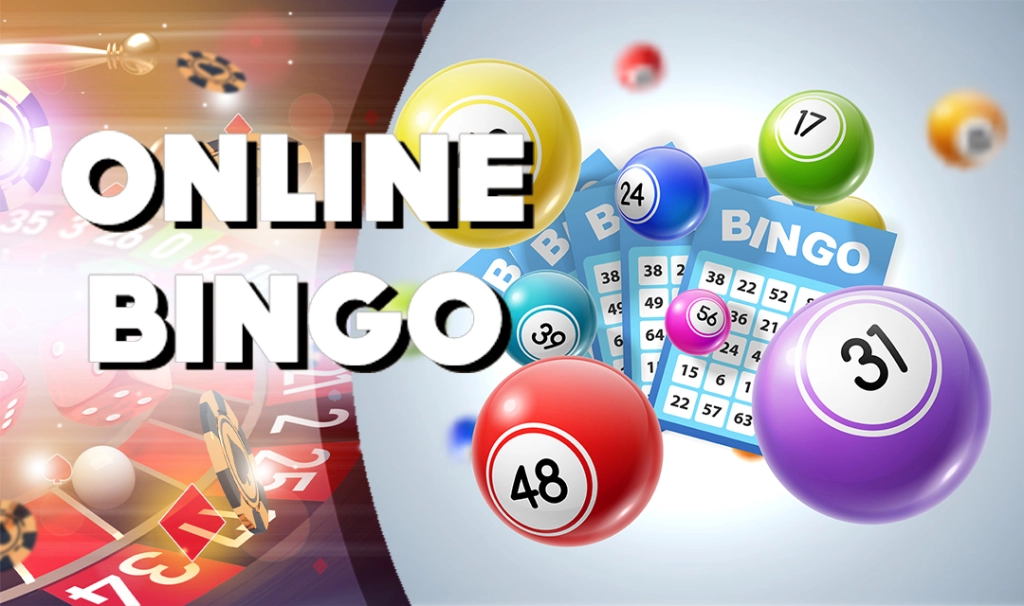 Games offer a delightful avenue to while away your time and bond with others. They can also provide a way to enjoy the excitement of victory and occasionally come to terms with the disappointment of defeat.
With numerous fresh games emerging annually, you may find yourself with so many exciting options.
Despite the continuous technological advancements witnessed in the gaming industry, a fondness for timeless games persists. One such example is bingo. The classic game has been rejuvenated in real money online casinos, providing endless amusement to players.
Let's look into why bingo retains its allure within the gaming community and continues to grow in popularity.
Online Gaming Boom
The online gaming industry has witnessed an extraordinary boom in recent years, and this has had a profound and positive effect on real money bingo games.
A significant contributing factor to this surge is the widespread availability of high-speed internet connections and the ever-growing presence of smartphones and tablets worldwide.
This has opened up vast opportunities for players to indulge in their favorite pastimes through online gaming platforms, including dedicated bingo sites.
The accessibility and convenience offered by online gaming have expanded the player base of real money bingo games. Traditional bingo halls often impose geographical limitations. However, you can access online bingo sites from anywhere with an internet connection. This accessibility has transcended barriers and attracted a diverse range of players.
Innovation and Variety
Online bingo platforms are on a constant innovation and diversification journey. They strive to offer you an extraordinary range of game formats, captivating themes, and ground-breaking features.
This commitment to variety and innovation has breathed new life into the bingo game. It has captivated traditional bingo enthusiasts and attracted a younger generation of players who may not have previously considered the game.
Gone are the days of a single standard bingo game. Today, online bingo platforms offer numerous game formats to suit different player preferences and skill levels. You can explore a rich catalog of gameplay options, such as the classic 90-ball and the quicker 30-ball formats.
You can continuously discover new challenges and keep your gaming experience fresh and exciting, as each option has unique rules and strategies.
Themes are a major aspect of online bingo. They inject creativity and imagination into the gameplay. Bingo rooms adorned with captivating themes, such as fantasy, adventure, or seasonal motifs, transport you into immersive virtual worlds. These themed environments enhance the visual aesthetics and ambiance of the game. They give you an attractive backdrop as you mark off your numbers and chase your winning combinations.
Innovative features have also revolutionized the way bingo is played online. For example, the integration of auto-daubing allows you to sit back and relax as the system automatically marks off called numbers on your card.
This feature saves time and adds convenience, ensuring you never miss a number or an opportunity to win. Additionally, interactive mini-games and side bets have been incorporated into online bingo. You have extra chances to win prizes and engage with the game beyond traditional bingo gameplay.
Enhanced Social Interaction
One of the most compelling aspects of online bingo is the social interaction it fosters. Real money bingo games often incorporate chat features, enabling you to engage in lively conversations with fellow players during gameplay. This social aspect adds delightful enjoyment and camaraderie to the gaming experience. It also creates a sense of connection and community among players.
Online bingo sites also organize chat games and tournaments. You can compete against other players in friendly competitions while enjoying a lively exchange of banter. These initiatives further nurture a vibrant community of players with a shared love for bingo. It fosters lasting friendships and a sense of belonging.
Exciting Prizes and Jackpots
Real money bingo games have established themselves as an avenue for players to enjoy exciting gameplay and win enticing prizes and jackpots. The allure of attractive rewards is a powerful incentive for players to engage in real money bingo games.
The prospect of winning significant cash prizes is a major driving force behind the popularity of real money bingo. Players are captivated by the possibility of walking away with a substantial sum of money simply by playing their favorite game. These prizes can range from modest amounts to life-changing fortunes. It depends on the game format, ticket price, and the number of players participating.
Online bingo platforms have introduced progressive jackpots to heighten excitement and anticipation. The gradual growth of these jackpots creates a sense of escalating tension and fuels players' determination to be the fortunate one who claims the ever-increasing prize pool.
The allure of progressive jackpots has intensified engagement and a surge in player participation. They have fuelled the growth of the real money bingo sector.
In addition to cash prizes, real money bingo games often offer other appealing rewards to enhance the gaming experience. These rewards may include bonuses, free spins on accompanying slot games, loyalty rewards, and merchandise.
The variety of rewards available caters to players' diverse interests and preferences, ensuring that there is something enticing for everyone.
The advent of online gaming has facilitated the seamless integration of secure payment methods. The convenience and efficiency of cashing out prizes have further contributed to the appeal of real money bingo games. It means that you can swiftly access your rewards and enhances the overall satisfaction derived from gaming.
Changing Legal Framework
The regulatory landscape surrounding online gambling, including real money bingo games, has undergone significant transformation in various jurisdictions. This has created a more favorable environment for the industry to thrive.
Governments worldwide have recognized the economic advantages of licensing and regulating online gambling operations, including the provision of real money bingo games. Consequently, comprehensive frameworks have been established to ensure player safety, promote responsible gaming practices, and uphold fair gaming.
Recognizing the economic benefits associated with online gambling has led to the regulatory framework's evolution. Governments have realized that a well-regulated online gambling sector can generate substantial tax revenues, create jobs, and spur economic growth. Authorities can harness these benefits while ensuring players have a safe and fair gaming experience by licensing real money bingo sites.