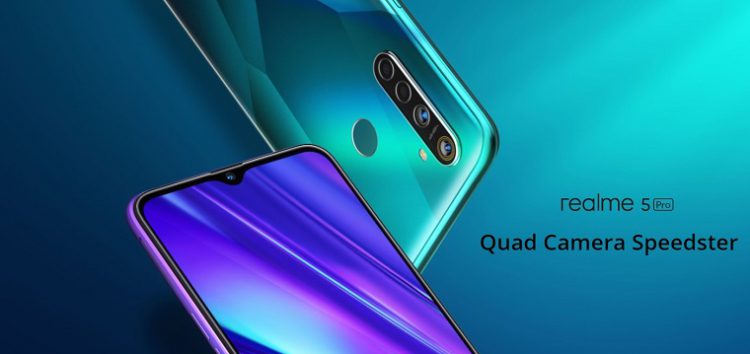 The Realme devices started coming in 2018. The Realme brand now built a portfolio of smartphones for most of every range. Every time a new update comes for the devices, and the latest update is for the Realme 5 Pro (Realme Q).
The roll-out of Realme UI (Android 10) has started slowly in China for the Realme 5 Pro (Realme Q) users.
The Android 10 update was pushed out on time for its kin, the Realme 5 Pro, that was scheduled to get completed by 15th March 2020.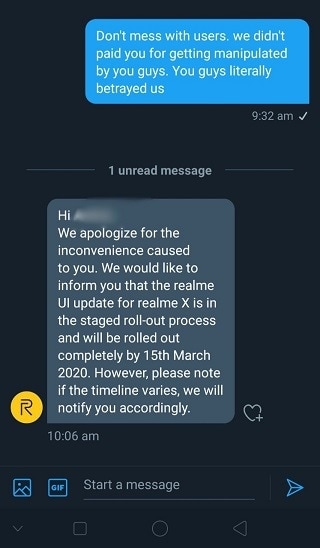 The Realme Q beta testers' first batch for the Realme UI updates has started rolling out from 29th February. Now, the Realme Q is getting the Realme UI (Android 10) update with the version number C.02.
It comes up with a lot of new features such as the smart sidebar, screenshot feature, navigation gestures, enhanced safety and camera performance, etc.
The official changelog of the update:
Update log:

"Visual"

• Added UI upgrade to Realme UI

• The new authentic design is newly upgraded, the vision is more shocking, the operation is more efficient, and the experience is more natural

"Smart Sidebar"

• Optimize visual interaction and enhance one-handed operation experience

• Optimized the smart sidebar, replaced the document table with file management, and removed the ultra-clear visual effects and notifications to not disturb shortcut tools

• Added support for drag and drop applications to achieve fast split screen

• Added "buoy transparency" and "buoy full screen hide" settings

• Optimized floating window mode adaptation range, more applications support floating window opening

• Added floating window bubble function, support fast expansion/collapse of floating window

"Screenshot"

• Optimized three-finger screen capture, you can press and slide with three fingers to select the screen capture area.

• Added screenshot settings, which can adjust the position of the floating preview window, set the prompt sound, etc.

• Optimize screenshots to preview floating windows, pull down to share, and pull up floating windows for long screenshots

"Navigation Gesture 3.0"

• Optimize all gestures to support landscape scenes

"System"

• Added focus mode to help block outside interruptions while working or studying

• The new charging animation style

• Optimize the control center interaction, making the one-handed operation experience more friendly

• Added screen recording pause function

• Added screen recording floating window and recording settings

• Added global delete sound effects, calculator key sound, a compass pointing sound feedback

• Optimize built-in ringtone resources

• Added accessibility TalkBack hover tips

• New Recent Tasks management page, including recent task display memory information switch and application lock management

"Game"

• Optimize game space visual interaction

• Optimize game space startup animation

"Desktop"

• New interactive live wallpaper

• Added Art + static wallpaper

• Added desktop sliding settings, which can be customized to open the global search or notification center

• New desktop icon customization, you can customize icon size, shape, and style

• Optimized password unlocking vision, more convenient for one-handed unlocking

• Added lock screen support for live wallpapers

• Added simple desktop mode, larger font icons, more concise and clear

"Safety"

• Add a random MAC address to connect to WiFi, block targeted advertising, protect privacy, and make information more secure

"Tool"

• Added calculator window mode, support quick start through control center and smart sidebar

• Added recording trimming function, which can trim existing recordings to obtain important clips

• Added alarm clock dynamic weather ringtones, matching different ringtones according to the weather of the day

• Added weather animation effects, showing different motion effects according to different weather

"Camera"

• Optimize camera interaction and enhance operation experience

• Optimized camera countdown interaction and prompt sound

"Album"

• Optimize album and album interaction, make the hierarchy clearer and find pictures more convenient

• Added album recommendation, supports more than 80 types of scene recognition

"Communication"

• Added Realme mutual transmission, mutual transmission support with oppo, vivo, Xiaomi devices

• Optimize phonebook vision for a more concise and efficient experience

"Settings"

• Optimized search function, support fuzzy search and search record display

"Music"

• Added dual-mode music sharing feature in Realme lab.

(Source)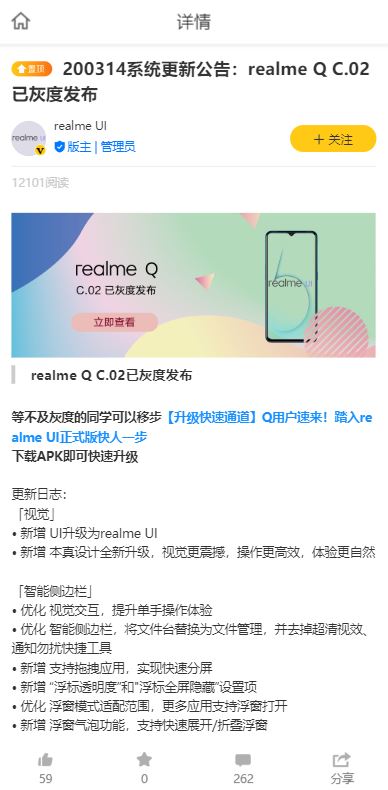 The users who want to get the Realme UI (Android 10) right now they can upgrade their Realme 5 Pro (Realme Q) through the Fast Track app. The user has to download the APK from here and update their phones.
The user who are waiting for the update through OTA, they can check the availability of the update in the device the Realme 5 Pro (Realme Q) by going in Settings>>Software Updates>>Check for new updates.