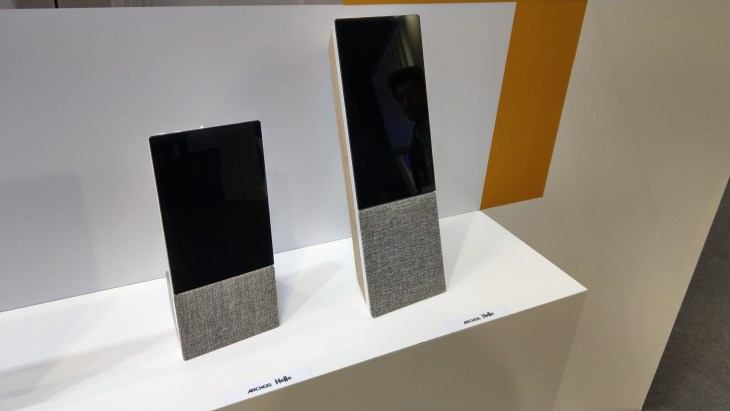 ARCHOS took the initiative to offer their Hello devices powered by the Google Assistant at the Mobile World Congress 2018. The displays are offered with a smart thinking capability that makes them a premium product across any segment of devices on offer.
The Hello Smart displays have 7 inches HD resolution screen or 8.4 inches FHD resolution screen with the quad-core processor, 2 GB RAM coupled with the 16 GB of internal memory, the latest of devices from the French company, Archos, is designed keeping the high performers in mind. The added Wi-Fi and Bluetooth capability only bring in a flexibility of operation that would ensure a wider market penetration at best. With a matching speaker system to boot, the devices offer a good experience when used to stream-in movies and videos.
Probably the most striking feature of the devices is the 4000 mAh battery that is intended to last a long while no matter the kind of activity that the user takes up to do. It is this feature that brings on the portability factor more than any other aspect of the compact devices most of the time. The charger can bring the batteries to a full charge in so little a time that the user need not be stationed at the same spot for long.
The prime focus of the devices from Archos is to offer a means to communicate with friends and family and for long times as well using the built-in 5MP camera. Thus people need not restrict themselves to the short messages that are so customary of the communication channels in society today. This could well be the start of going back to the basic of relations and that is a full conversation at any time.
Offered at €129.99 for the smaller 7 Inch model and €179.99 for the still larger 8.4 Inch screened model, the devices from Archos is expected to hit the stores in the Summer of 2018. There could not be a more apt time to introduce such a performer at all counts.