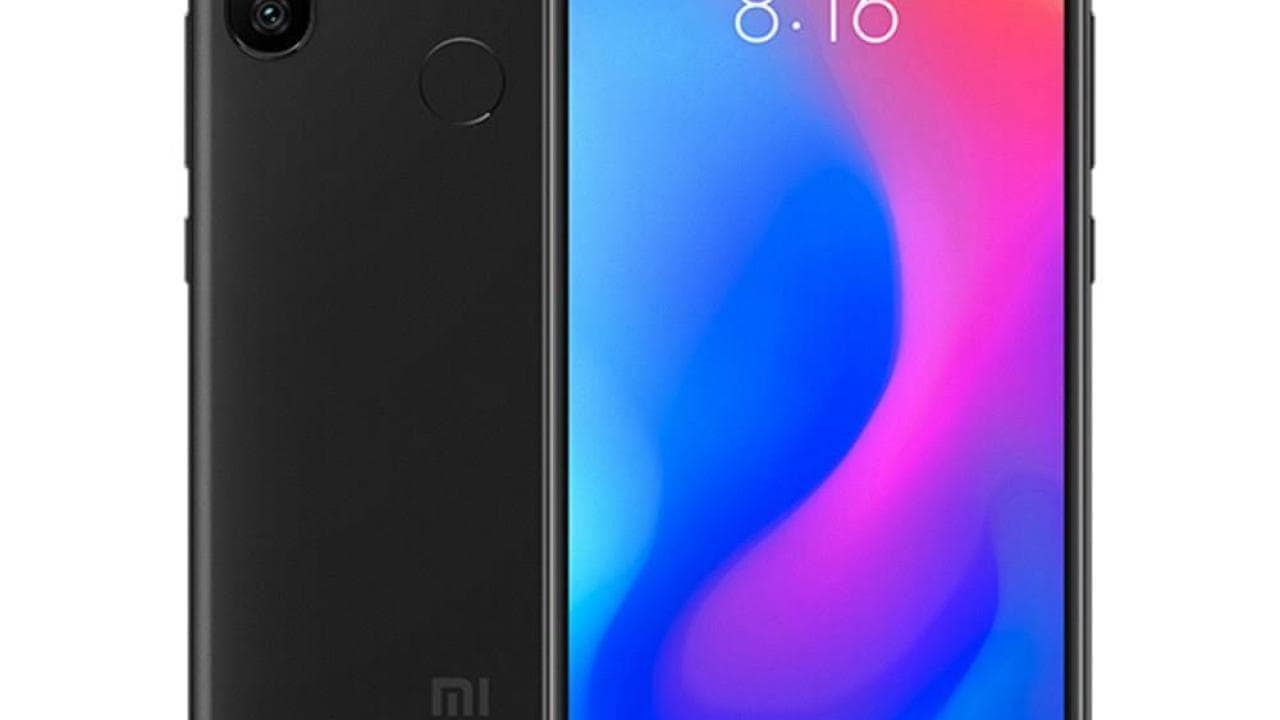 Again news is surfacing online regarding the Android 10 update of Xiaomi Mi A2 Lite. Being an Android One device, Mi A2 lite should receive two OS updates. 
Recent support chat with a Xiaomi Mi A2 Lite user claimed that the Android 10 update for the device is not in the company's plan.
As a matter of fact, the device launched with Android Oreo and then upgraded to Android Pie. So, the device is eligible for one more update, i.e., to Android 10.
But, a Xiaomi support executive said that Mi A2 Lite would remain with Android Pie along with Mi A1. And of course, this information has made many of the users wonder what exactly the Android One program is up to?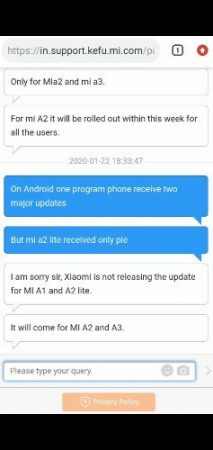 This information found on Mi official thread has made many other users approach the support team of Xiaomi to further ask for clarifications regarding this matter.
Now, another Xiaomi support expert apparently says that the Android 10 update to Mi A2 Lite is coming indeed.  And which is actually expected by the device owners.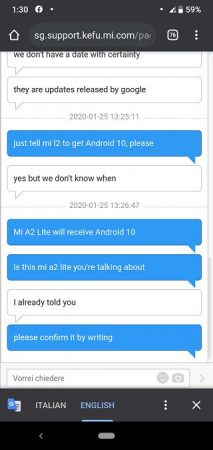 On the other hand, when a Mi A2 lite user from the UK asks the Xiaomi support with respect to the update, The support expert answered that the beta version of Android 10 is already out for the Xiaomi Mi A2 Lite. Some selected Mi A2 Lite users already have access to the Android 10 beta update. But some bugs raised which need to be fixed. And the stable update will roll out once the bugs get fixed in the beta version.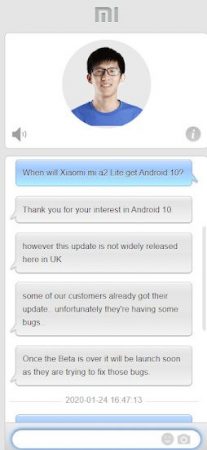 During all these uncertainties, some exasperated Mi A2 Lite users have decided to take this matter into their own hands. They signed a Change.org petition intended at forcing Xiaomi to deliver the  Android 10 update as promised.
The petition attracted many users, and as of now, over 420 Mi A2 Lite owners have signed the petition. More people are expected to keep flocking the website. You can check the complete information on the change.org website.