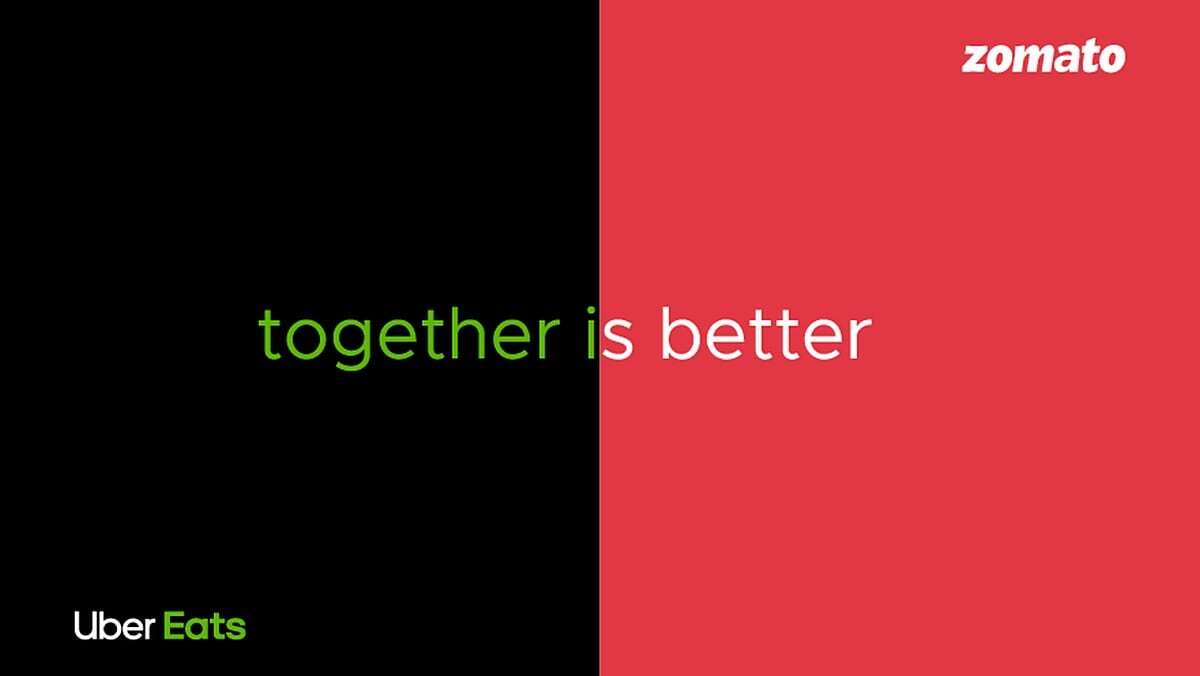 The Indian online food delivery company, Zomato, said that it is acquiring Uber Eats India, the food delivery business run by Uber in an all-stock deal.
According to the reports on Economic Times, Zomato got Uber Eats for about $350 million (around Rs 2,485 crore). And the San Francisco-based ride-hailing company, in return, will get a 9.99 percent share in this Gurgaon based company.
To recall, earlier, the news regarding Zomato acquiring Uber Eats surfaced online.
The CEO and founder of Zomato, Deepinder Goyal, in a blog post, stated, "We are proud to have created restaurant discovery and to have built a leading food delivery business across more than 500 cities in India. This acquisition prominently strengthens our position in the category."
Uber Eats India is now Zomato. Here's to better food for more people, and new beginnings.

For more details: https://t.co/cq8Wp9ikOk pic.twitter.com/nK4ICY2ikW

— Deepinder Goyal (@deepigoyal) January 21, 2020
Uber Eats in India will discontinue operations and direct restaurants, users, and delivery partners to the Zomato platform from Tuesday.
Uber Eats shared information with its users through an email and tweet. The company in an email to its customers said, "As such, you will no longer be able to order from Uber Eats in India, but you will be able to enjoy your favorite meals with exciting offers tailored for you on Zomato."
We entered food delivery in India in 2017 and today is when our journey takes a different route. Zomato has acquired Uber Eats in India and we'll no longer be available here with immediate effect. We wish all our users more good times with great food on the road ahead pic.twitter.com/WEbJNaJY8M

— Uber Eats India (@UberEats_IND) January 21, 2020
The Chief Executive Officer of Uber, Dara Khosrowshahi, said, "India remains an exceptionally important market to Uber, and we will continue to invest in growing our local Rides business."
The U.S based ride-hailing giant said that Uber Eats in India valued for 3% of gross bookings of the business globally. But more than a quarter of its adjusted for the EBITDA loss in the first three quarters of 2019.
Earlier this year, Uber Eats also left South Korea. But, it said that it would continue its service in Sri Lanka as well as Bangladesh.
The activity of the deal heated up as it is the biggest online food delivery acquisition in India.