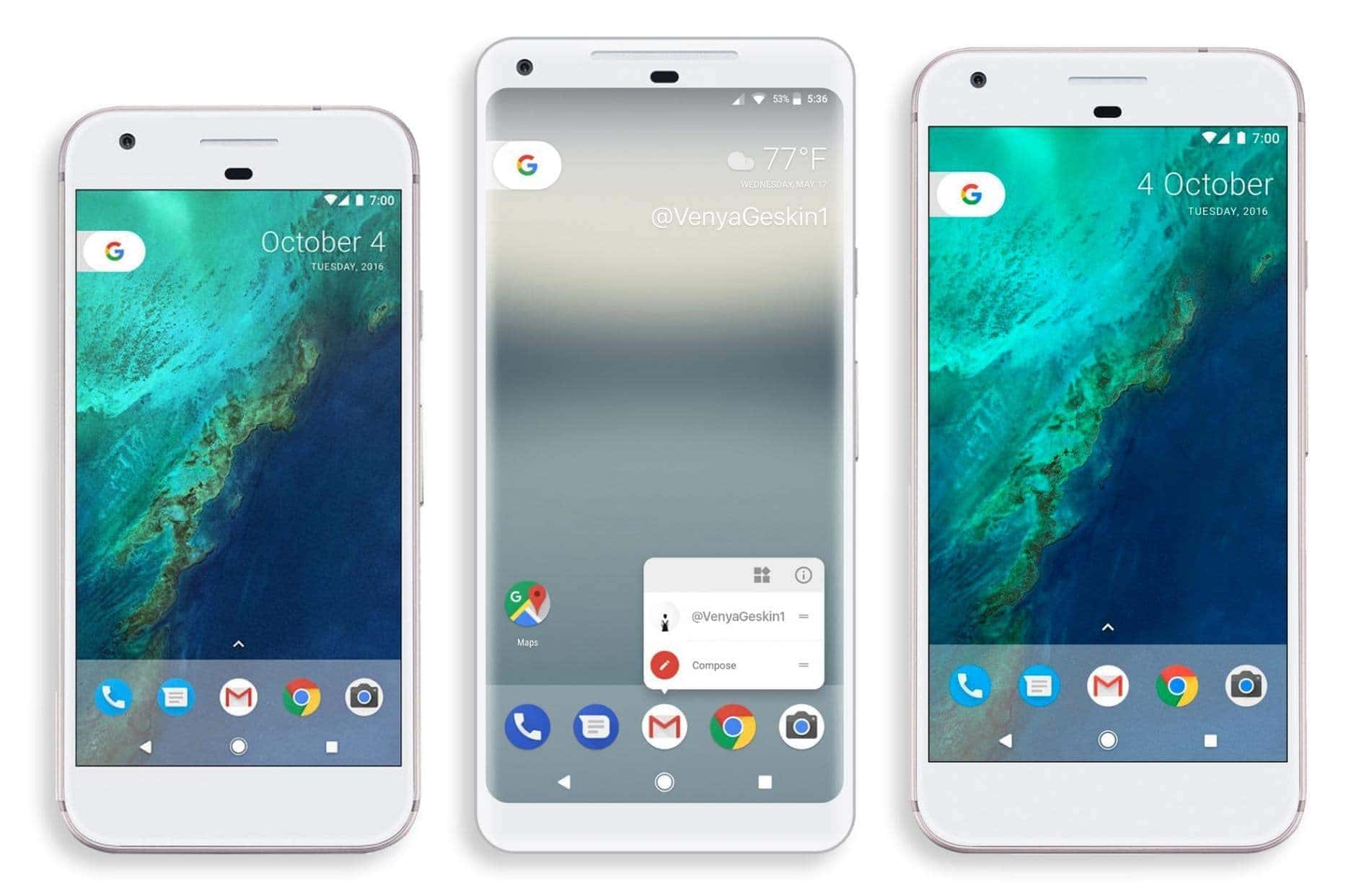 Android 8.1 Oreo on Google Pixel and Nexus Devices: just launched the Pixel 2 & Pixel 2 XL, Google has also announced the developer preview 2 of Android 8.1 Oreo, which comes with improvements and bug fixes over the initial release of Android 8.0 Oreo. Some of these changes may come with DNS over TLS support, Google Cast notification fixes, IPPS-only printers and more. Amongst these changes, we can see that, Google has included support for lower RAM device improvements, Neural Networks API for machine learning and some other changes too.
The History of the Android OS changed, the day that Google bought out Android Inc. in 2005. Ever Since Android OS has been synonymous with the pinnacle of mobile technology throughout the world. The very first Android OS name was Cupcake 1.5 followed by Donut, Éclair and so on until the latest one, the Android 8.1 Oreo. The tendency for the company to name the OS after food products have always been a matter of interest to people the world over. It also moves in accordance with the alphabetical order of the English alphabet.
This article aims at guiding users through the process of installing Android 8.1 Oreo on Google Pixel and Nexus devices with the least amount of effort. Walk through the below Step by step guide on installing Android 8.1 Oreo on Google Pixel and Nexus Devices.
About Android Oreo and its Features
Android Oreo has been a vast improvement over its predecessor the Android N, this improvement is seen through various new features as given below
1) Better battery life
Oreo limits the functionality of apps while in idle mode in the background, thus enhancing the power saving capability of the smartphone. In previous versions, the phone would just be in a generic low power state
2) Higher number of notification control
The Notification channel feature allows users to customize various categories of notification from apps, using which users can prevent unproductive or unnecessary notifications.
3) Picture-in-picture mode
Using the Picture-in-Picture mode enables users to multitask seamlessly. One can watch Netflix in a minimized window while working on another app at the same time.
4) Adaptive icons
This is a provision set for developers who can create icons which provide various shape options which change based on the home screen theme.
5) Improved sound quality
High-resolution Audio playback is made possible in Oreo 8 through the use of Sony LDAC technology. The playback is conveyed through Bluetooth.
6) Better autofill support
The AutoFill API funded by Google enables users to select passwords and data-storing apps to serve as their chosen autofill app. This feature will make seamless the implementation of password management system to secure vital info.
7) Multi-display support and improved keyboard inputs
The PIP feature coupled with the enhanced keyboard inputs means that users can function with greater productivity and accomplish more tasks in a shorter span of time.
Also Read:
Android Oreo: List of compatible devices, how to install the update, and more
Pre-Requisites:
This guide is only for Google Pixel and Nexus devices.
Back your device data.
Install USB Drivers.
Follow this guide carefully or else it may lead to brick your device.
Maintain at least 50-60% of charging to prevent accidental shutdown.
Downloads
Steps to Install Android 8.1 Oreo on Google Pixel and Nexus Devices
Download and Install ADB drivers.
Now, download Android 8.1 Oreo ZIP file.
Move downloaded ZIP file to ADB folder. (C:\adb)
Extract the Zip file in ADB folder.
Now reboot your device into Bootloader Mode. (To do that Press and hold Volume Down + Power buttons)
Connect your device to PC.
In ADB folder, press "Shift + Right mouse key" and click on "Open command window here."
To ensure your device is connected properly, execute the below command.

adb devices

Execute the following command to Unlock bootloader.

fastboot flashing unlock
If above command won't work try this command fastboot oem unlock

Now, Execute the following command to flash the firmware.

Windows: flash-all.bat
Linux: flash-all.sh
On Mac: flash-all.sh


Wait until the installation process completes.
Your device will automatically reboot to latest Android 8.1 Oreo.
Done!!!
Also Read: How to Downgrade Pixel from Android Oreo to Nougat
Conclusion
All those tech enthusiasts who need their daily fix of tech can use this as a guide to successfully install the latest offering of Android 8.1 Oreo on Google Pixel and Nexus Devices successfully. But if you an average user just curious about the Android 8.1 Oreo release and are not completely confident of installing this OS should just wait for the Over-the-Air (OTA) update which is the easiest and most fun way to download the OS onto your phone! (But OTA may take couple of months to reach all corners of the world)