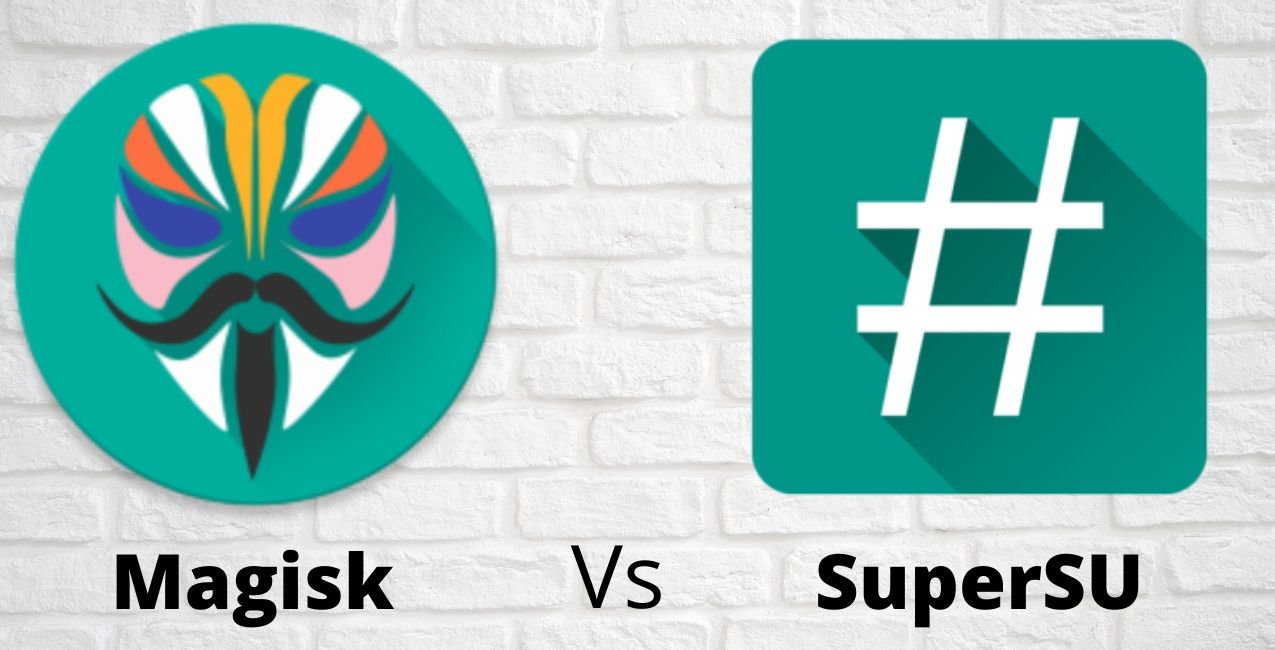 Many people doubt which one is better, Magisk, or SuperSU. In this article, we will have a look at Magisk vs SuperSU to find which is the best for 2020.
Android is a widely used operating system on mobile phones. Since its arrival, it has made a lot of improvements. Over the years, it has become secure and better.
In the world of Android modding, SuperSU is for many years, whereas Magisk is a new entry. The open nature of Android has allowed enthusiastic developers to mold Android into whatever they wanted.
For those who do not know what is rooting, the term root has originated from the Linux OS. The purpose of the root in Android is the same as that of Linux. It gives access to the system files of the operating system.
Users can modify their phone's UI using such applications. They can also improve the performance of their smartphone. The CPU of an Android device can be underclocked or overclocked. Some users have also performed battery optimizations by working with the system files of Android.
Magisk and SuperSU perform the same function, but the manner in which they work is different. The main difference between both tools is how the root affects the system. It depends on what you want to accomplish, and you can prefer one approach over the other.
FAQ
Is Magisk Better Than SuperSU?
Yes, Magisk is much superior to SuperSU. Magisk does not change your system files whereas, SuperSU will change your system files and some of the apps will not work after rooting with SuperSU.
Can I Install Magisk Over SuperSu?
Yes, you can install Magisk over SuperSU. You need to remove SuperSu from your device and then install Magisk.
SuperSU
SuperSU roots the device by changing some system files completely and further adding files to the system partition. It disables all sorts of security checks like Forced Encryptions and SafetyNet Status, because of which, the banking applications and apps like Netflix and Android Pay will not work on your device.
Magisk
Magisk modifies the boot image to magisk image (boot.img to magisk.img ). It does not add any extra files to the system and partition. This is called the systemless root. It not only helps in maintaining SafetyNet Status but also forced encryption can be implemented using the Magisk Manager application. It also has an option to hide root from specific applications so that you can handle Netflix and banking, and all the other apps even on a rooted device.
The internal storage of your Android device is partitioned into different parts such as
/system
/boot
/recovery
/misc
/sdcard
/cache etc.
Each partition has its own role. Like the /boot partition contains the kernel and ramdisk without which the device would not boot at all. The recovery partition has the space for the device to have its own or advanced recovery. The system recovery contains the operating system itself.
Magisk vs SuperSU
System vs Systemless
As we know, SuperSU changes the system files completely and also adds new files to the system partition of the device. This method of rooting worked fine until the Android Marshmallow. SafetyNet will block some apps like Netflix, Google Pay with SuperSU. Besides, you will not get any OTA updates if the system has been modified.
Magisk is a systemless root. It does not touch the system files but just modifies the boot partition. Since all the system files are unchanged, SafetyNet thinks everything is normal. The apps mentioned above work fine with Magisk.
Modules
The Magisk Manager app will let the user control root settings, but it is also a repository for modules. The modules are installable mods, which can do cool things. Some of the best mods include emoji replacements, Active Edge customizations, Camera2API enabler, RAM management fixes, and many more. SuperSU does not have any in-built modules, but after rooting, it allows you to use other frameworks like Xposed to install mods.
Open Source vs Closed Source
Another significant difference between the two is closed source and open source. Magisk is open-source, while SuperSU is a closed source. The extraordinary thing about being open source is that anyone can view the Magisk source code. SuperSU is a closed one, and a few years ago, it was sold to a Chinese company called CCMT. Some people do not like using closed source software from companies that are not familiar. Android was built on the open-source model. So, that makes a lot of people prefer the approach of Magisk.
Conclusion For Magisk vs SuperSU
On comparing Magisk vs SuperSU, SuperSU being closed source, the script will not see any further updates. And further, at some point of time, SuperSU might also stop working and will fade out soon. Whereas the development of Magisk is just getting more and more enhanced. Magisk is now supporting the developer preview of Android Q as well. The development is not only active, but it is also fast. On comparing Magisk vs SuperSU and provided how easy Magisk made the things for Android users, it will not be anything wrong to say that Magisk is here to be for at least a decade with furthermore improvements.