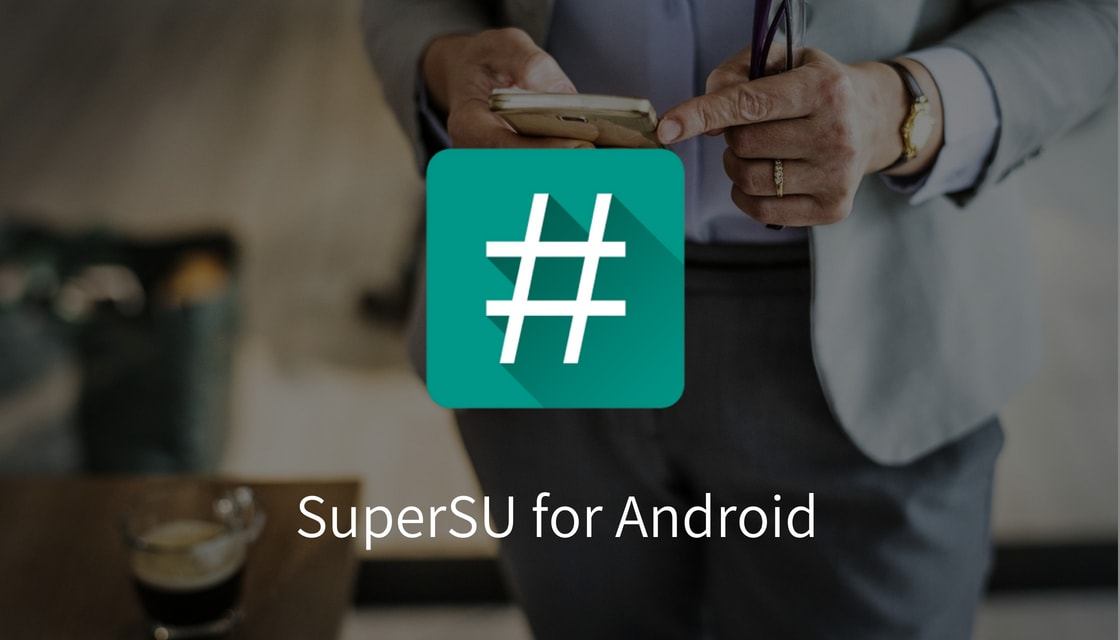 Android smartphones today come numerous features yet a lot of other features are locked by the developer from users' accessibility. If you are eager to unlock those features by rooting your phone but is not sure about the process for the same; you are at the right place.
In this article, we will guide you through the process of rooting your device using the Custom Recovery- SuperSU Zip. This recovery software is the most efficient and easy to handle. Thereby as the rooting process is completed you will be able to experience a wide range of new features in your phone.
Prior we get into the process let us explain, what exactly the process of rooting entails. Rooting is the process of unlocking your device in order to gain access to the root directory of your Android mobile. It basically refers to the removal of certain restrictions and limitations placed by the developer. By rooting the device, the user mainly gets the ability to flash custom ROM or custom kernel of one's choice. Besides, it enables us to remove bloatware, run a firewall, enable tethering even though the carrier is blocking it, overclock and underclock, manually backup your device, and many other useful tweaks to gain system access.
What is SuperSU?
To root the device there are numerous rooting software available in the virtual market; among which SuperSU is the latest and is considered the most efficient one. SuperSu for Android is developed by the Chainfire and Coding Code Mobile Technology LLC. It derives its popularity and demand from the great compatibility it offers and also for its security mechanisms. The best part is that it does not support ads. After knowing about rooting and Super SU, you might be in a hurry to root your device to gain access to numerous hidden features, provided you are a tech freak. 
Unique Features of SuperSU for Android
SuperSu offers its users the best of the features; some of them include:
Superuser access prompt/access logging/ access notifications
Per-app notification configuration
Permanent unroot / Temporary unroot
Deep process detection (no more unknowns)
Works when Android isn't properly booted
Works in recovery (no more segfaulting)
Always runs in ghost mode
Wake on prompt
Convert to /system app
Complete unroot
Backup script to survive LineageOS nightlies
Icon selectable from 5 options, moreover it is invisible
Theme selectable from 4 options
The Super SU app for Android is available for free to download. Besides, there is a SuperSU PRO paid app (Download from Play Store) which is the advanced version of the free app as it has few additional features. These features are:
OTA survival mode (no guarantees)
Full color-coded command content logging (input/output/error)
Grant/deny root to an app for a set amount of time
Per-app logging configuration
Per-app user override
General PIN protection and Per-app PIN protection
Adjust auto-deny countdown
Without any further delay let us proceed to the process of installing SuperSu. The SuperSu for Android can be installed using two methods on any android device. While one involves Magisk Root/ Magisk Manager; the other one uses TWRP recovery. In this article, we will discuss the complete steps to flash SuperSu using TWRP recovery as it is the most popular one and is also convenient to use.
Precautions:
Before we enlist the procedure of installing and using SuperSu, we would like to inform you that rooting your device would cease the warranty of your device. Most importantly, if the procedure is not followed with care there is a possibility of losing data from your devices and the worst scenario it might brick the device. Such a situation can, however, be avoided if due care is taken while following the steps.
Enable OEM unlocking and unlock the phone's bootloader.
You must also install TWRP recovery on your Android device.
Remember to take a backup of your files before installing SuperSU on your Android device. For all this, you can follow our guide on how to backup Android phones.
Enable USB debugging on the device.
Also, Install ADB Drivers on PC.
Download SuperSU ZIP
Download the latest SuperSU ZIP. (SuperSU Pro Zip). This flashable Super SU zip and apk files work on Android Kitkat, Android 6.0 Marshmallow, Android Nougat, Android Oreo, Android Pie, Android 10 and Android 11.
Download SuperSU APK
Download SuperSU pro apk, SuperSU zip latest from above.
Steps to Install SuperSU using TWRP Recovery:
Total Time: 5 minutes
First, download SuperSU APK and ZIP files for Android to root your device.

Move the SuperSu zip file to the root of the internal memory of your device.

Turn off the device and boot your phone into recovery by holding the "Volume Down + Power" button simultaneously. (In few devices, one can access the recovery menu by holding "Volume UP + Power" button). or, use the following ADB command to boot your device into twrp recovery mode: adb reboot recovery

In TWRP Recovery menu, Click on the INSTALL.

Now, Navigate to the files and select the flashable ZIP file and swipe to Install SuperSU on Android.

Once the installation is successfully completed, reboot the system.

To check the root status, go to Google Play and download the Root Checker app to check the root status. If the root checker app says root access available then it means that your device has been successfully rooted.

Finally, Enjoy and explore the features that were inaccessible earlier.
There might be an instance where you would want to get back your earlier version which is the unrooted one. In such a scenario you can just uninstall SuperSU, which again is a simple process. SuperSu further has a 'temporary unroot' option which comes handy; if you have however decided to permanently uninstall SuperSu and unroot your device follow the steps mentioned below.
Steps to Uninstall SuperSU on Android Device:
Following steps will unroot your device and remove SuperSU
Open the "SuperSU" app.
Now go to the "Settings" tab.
After this, Scroll down and find the "Cleanup" option.
To uninstall SuperSU click on "Full Unroot".
A prompt to confirm appears.
Tap "Continue".
Now Reboot your phone and the SuperSU is successfully uninstalled.
Now that you have got well acquainted with the complete procedure on how to root your android device using SuperSU even you would accept that this process is the simplest one and easy to perform. Just follow the steps mentioned carefully and enjoy your device in a new way by gaining access to the features that were restricted or limited before.
If you have any queries let us know the comment section below.