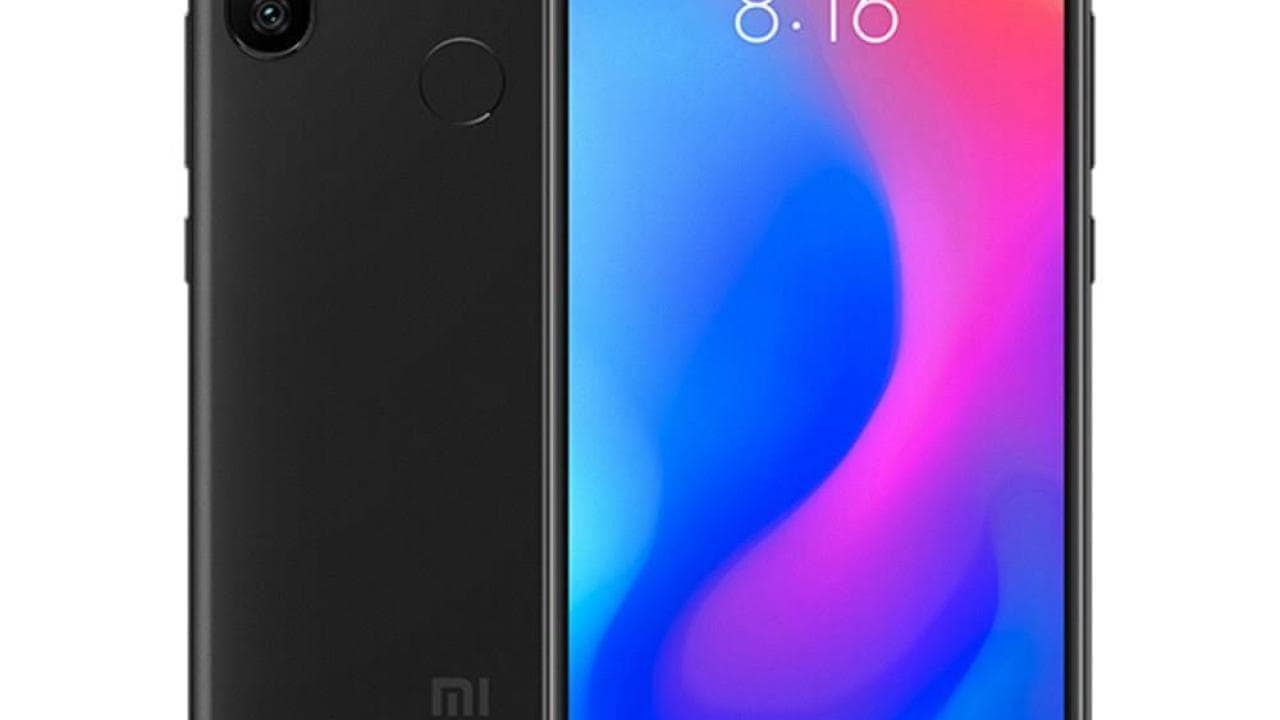 It seems that Xiaomi does not have a strong presence in the Android One space. Since the joy of many Xiaomi Mi A2 Lite users to receive the Android 10 update is short-lived, especially when the reports hinted that there would be no Android 10 update for the device.
The users of Mi A2 Lite have even signed Change.org petition for the Android 10 update.
But now, when the device is receiving an Android 10 update, many users have reported that they are not being able to boot their device after getting this much-awaited update.
Let us quickly go through a post on Reddit where a user's phone bricked immediately after updating to Android 10. Here is his posting:
"I got the update this morning, I installed it and everything as usual, but once it rebooted my device the Android One boot screen showed up, and then some lines appeared on the screen and they all slowly faded to black. If I hold the power button, the phone vibrates, and the android one boot screen shows up again, but the lines suddenly appear on the screen, and the whole screen fades to black back.
What should I do?
I'm honestly pissed, I waited for that update for a long, long time, and now that we've got it, it broke my phone. My Mi A2 Lite is stuck in the boot loop after the Android 10 update. Is there any way to install the OS again? It wasn't rooted or anything like that."
There are also many posts found on the official Mi forum too. The issue is widespread, and Xiaomi is yet to respond officially to these users despite there being a severe uproar brewing up on the same.
Workaround To Unbrick Mi A2 Lite
Luckily, there is a way out for users whose devices are stuck in the said boot loop. Thanks to one user on Reddit who gave a workaround for this issue, and users can try this out.
Users can try booting into Fastboot mode by holding down the Volume Down + Power keys. From there, follow the instructions provided in the image below.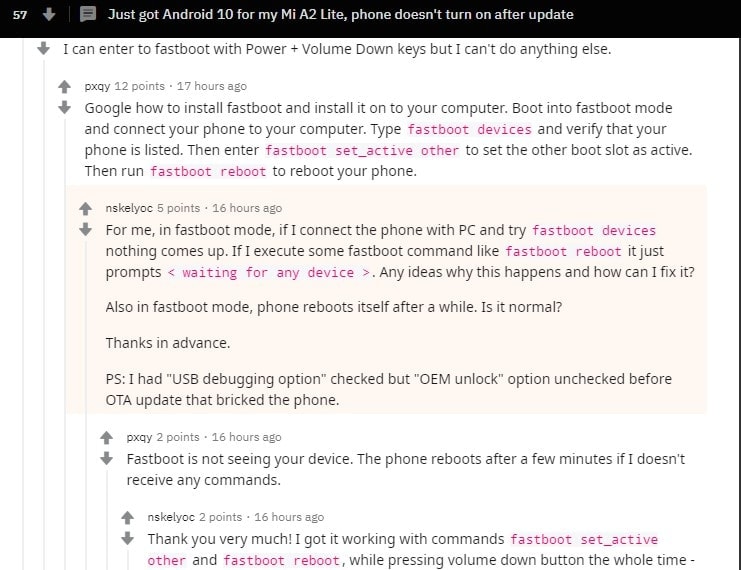 However, this is a user-generated workaround, and, as such, this solution might or might not work on every device. But, it is the only lifeline available at this moment.