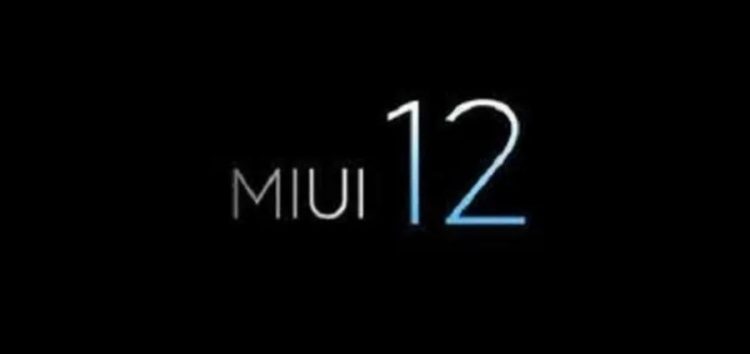 Chinese manufacturing giant, Xiaomi, is currently working on its new MIUI system. However, many Xiaomi fans have been on the lookout for the next-generation MIUI update, which is MIUI 12.
We have already informed you with a considerable number of articles previously regarding the MIUI 12 update. Of course, some are based on leaks and rumors, but by the end of last week, Xiaomi started releasing official teasers on Weibo.
A specific MIUI 12 beta update showed up early last week, claiming to be leaked by a closed internal testing group. Very soon, fake beta testing programs started showing up online, but Xiaomi reacted and warned fans against enrolling in any program until today, April 27.
With the MIUI 12 update now official, Xiaomi has also opened the registrations into the beta testing program for those who wish to enjoy early access to the latest update.
Please note that this is limited to the Chinese market and hence the China ROM. Since Xiaomi discontinued the global beta testing program, we can only wait until the company rolls out all the kinks in the China ROM before releasing a near-stable version of these sides.
Below are the devices that can join the MIUI 12 beta testing program:
Xiaomi Mi 10, Mi 10 Pro, Mi 10 Lite
Xiaomi Mi 9, Mi 9 SE, Mi 9 Lite
Xiaomi Mi 8 Pro, Mi 8, Mi 8 Lite
Mi Note 10, Note 10 Pro
Redmi K30, K30 Pro, K30 Pro Zoom
Redmi K20, K20 Pro / Mi 9T, Mi 9T Pro
POCO F1 / POCOPHONE F1 (confirmed)
POCO X2
Xiaomi Mi MIX 2, Mi MIX 2S
Xiaomi Mi MIX 3
Redmi Note 8, Note 8 Pro
Black Shark 3, 3 Pro
Redmi Note 9S, Note 9 Pro, Note 9 Pro Max
Xiaomi Mi A2, Mi A2 Lite
Xiaomi Mi A3
Redmi 8, Redmi 8A
Redmi Note 8T
Redmi 7, Redmi 7A
Redmi Note 7, Note 7S, Note 7 Pro
Redmi Note 6, Note 6 Pro
Redmi Y3
Redmi S2/Y2
Redmi Note 5, Note 5 Pro
Xiaomi Mi Max 3
Once again, the above update list is for the only Chinese market, but it has been said before that the global public beta version will hit the devices in September.
Update 1 (April 27)
While the internal beta program will start in a few hours, the company has now revealed that the stable MIUI 12 update is set to release by the end of June. Here is the translation of OEM's latest post in Weibo post:
[# MIUI12 # release plan]
The stable version of MIUI 12 will be fully upgraded by the end of June. If you want to experience it first, you can apply for the internal beta test today and start to flash it at 18:00 tonight.