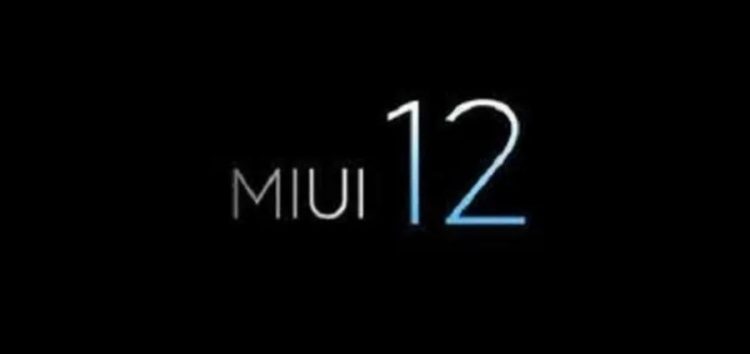 The latest download links for MIUI 12 Closed Beta for Mi and Redmi devices are now available. You can download them from the download link provided below. The latest MIUI 12 Closed Beta update is coming with build number 20.5.18. Thanks to the XDA Member kacskrz for providing the download links.
Xiaomi officially announced MIUI 12 on the launch event of Mi 10 Youth Edition, and the first batch of Xiaomi devices receives a stable update in June 2020. According to the reports, the update will be released to the Xiaomi devices in three batches.
Recalling MIUI 11 was launched just six months back, and MIUI 12 is going to hit the devices much earlier than expected. Download MIUI 12 closed beta to bring a lot of features when compared to MIUI 11. A system-wide dark mode 2.0 can be seen in MIUI 12 along with a dynamic Always-on Display feature that would support more than 1000 custom animated AOD styles. Some more features include AI call assistance, improved privacy protection, enhanced system visuals, etc.
You can now also download MIUI 12 static and live wallpapers.
Download Latest MIUI 12 Closed Beta Update
| | | | |
| --- | --- | --- | --- |
| Sr. No. | Device | Android Version | Download Link |
| 1 | Redmi Note 8 Pro (begonia) | Android 10 | Download |
| 2 | Mi 9 (cepheus) | Android 10 | Download |
| 3 | Mi Mix 2 (chiron) | Android 9 | Download |
| 4 | Mi 9 Pro 5G (crux) | Android 10 | Download |
| 5 | Redmi K20 (davinci) | Android 10 | Download |
| 6 | Mi 9T (davinci) | Android 10 | Download |
| 7 | Mi 8 (dipper) | Android 10 | Download |
| 8 | Mi 8 Pro (equuleus) | Android 10 | Download |
| 9 | Mi 9 SE (grus) | Android 10 | Download |
| 10 | Mi Note 3 (jason) | Android 9 | Download |
| 11 | Mi Mix 3 (perseus) | Android 10 | Download |
| 12 | Redmi K30 5G (picasso) | Android 10 | Download |
| 13 | Mi 8 Lite (platina) | Android 10 | Download |
| 14 | POCO X2 (phoenix) | Android 10 | Download |
| 15 | Redmi K30 4G (phoenix) | Android 10 | Download |
| 16 | Mi Mix 2S (polaris) | Android 10 | Download |
| 17 | Mi 9 Lite (pyxis) | Android 10 | Download |
| 18 | Mi CC9 (pyxis) | Android 10 | Download |
| 19 | Redmi K20 Pro (raphael) | Android 10 | Download |
| 20 | Mi 9T Pro (raphael) | Android 10 | Download |
| 21 | Mi 6 (sagit) | Android 9 | Download |
| 22 | Mi 8 SE (sirius) | Android 10 | Download |
| 23 | Mi Note 10 (tucana) | Android 10 | Download |
| 24 | Mi CC9 Pro (tucana) | Android 10 | Download |
| 25 | Mi 8 Explorer Edition (ursa) | Android 10 | Download |
| 26 | Mi CC9 Meitu Edition (vela) | Android 10 | Download |
| 27 | Redmi Note 7 Pro (violet) | Android 10 | Download |
| 28 | Mi 6X (wayne) | Android 9 | Download |
| 29 | Redmi Note 5 (whyred) | Android 9 | Download |
| 30 | Redmi Note 5 Pro (whyred) | Android 9 | Download |