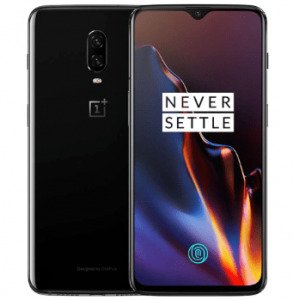 Early this week, the fifth OxygenOS Open Beta 5 was released for OnePlus 6, 6T. And following that, a stable OxygenOs 10.3.2 OTA is now rolling out for the same two devices.
OnePlus has officially confirmed the rollout through the OnePlus forums.
This stable rollout for OnePlus 6, OnePlus 6T, is also bringing the February 2020 security patch. Along with this, it also fixed some general bugs, addressed the flickering issue that many users experienced while unlocking their devices, and improved overall stability.
As usual, the company says that the latest OxygenOS update for the OnePlus 6 series phones will be a staged rollout. It means that only a few people will receive the update, and if there are no bugs, then others would receive the update soon.
OxygenOS 10.3.2 For OnePlus 6, 6T Changelog
The complete changelog for the latest update is provided below:
System
Fixed the flickering screen issue while swiping up to unlock

Improved system stability and fixed general bugs

Updated Android security patch to 2020.02
You can manually check for this update by heading to Settings > System > System Updates and see if there is any update available for download.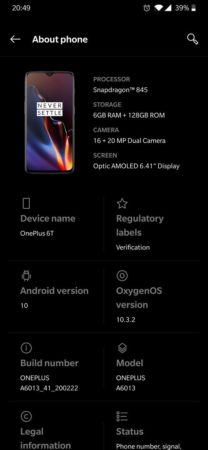 If you are eager to get the update and do not want to wait for the update to hit your OnePlus device, alternatively, you can download the update by clicking on the links provided below for you to download and install manually.
To download the OxygenOS 10.3.2 update on your device, it must be on OxygenOS 10.3.2 now to install the update.
Download OxygenOS 10.3.2 Update For OnePlus 6, 6T
Download OxygenOS 10.3.2 for the OnePlus 6: Incremental update from 10.3.1
Download OxygenOS 10.3.2 for the OnePlus 6T: Incremental update from 10.3.1
If you do not have OxygenOS 10.3.1 for OnePlus 6, 6T, then you can download from here.