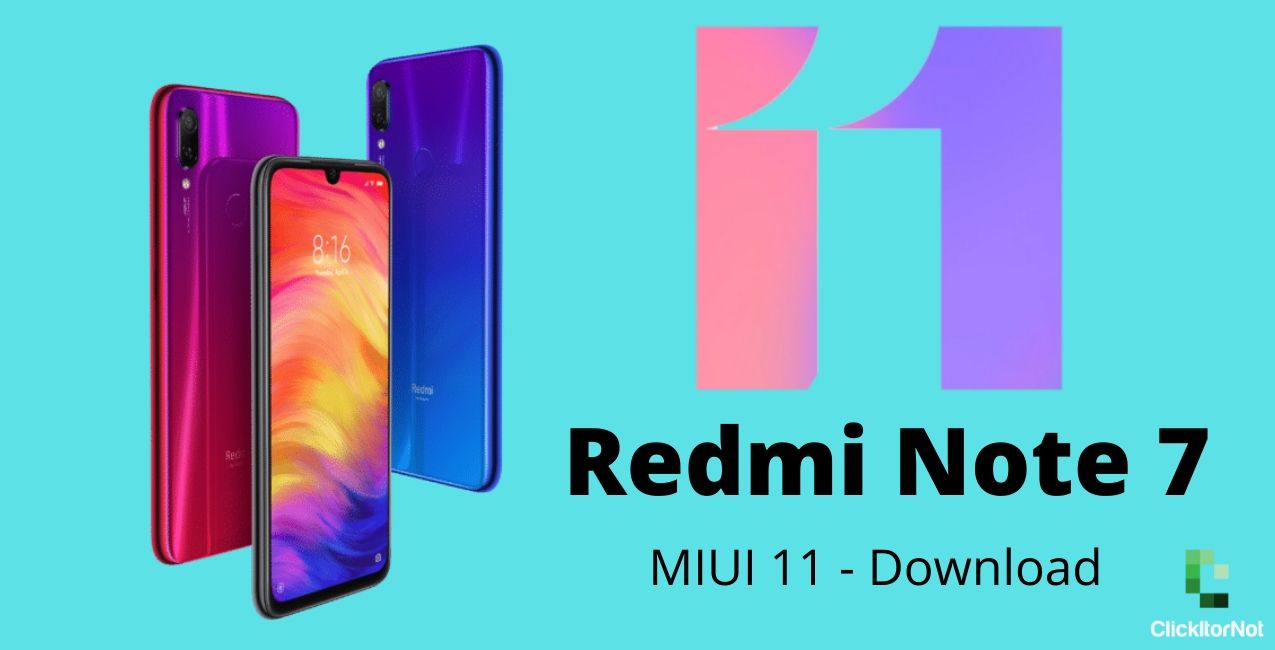 Xiaomi launched Redmi Note 7 in India in February 2019 with Global stable ROM, MIUI 10.2, on Android 9 Pie. Now, Redmi Note 7 received MIUI 11 update.
Xiaomi does not have any frequency of releasing the MIUI global stable ROM update, but usually, the Global Stable ROM is updated every 30 to 60 days. 
The device got several new features that come along with MIUI 11 update that includes Kaleidoscope effects, Dynamic Clock, and custom codes that can be placed on the always-on lock screen. It also brings new dynamic sound effects, a new minimalistic design, a new Mi File Manager app, a Floating Calculator, Steps Tracker, and even a Wallpaper Carousel.
So far, MIUI 11 update by Xiaomi was tough to track as the naming convention of the update was very confusing, and there are different upgrades beyond multiple regions. Added to this complexity, there seems to be a very fragile distinction between the builds that are meant only for the Mi Pilot beta testing program. It implies that the builds assigned for this group will not be installed on devices with Mi Accounts that do not have the necessary permission. The same build then again gets opens up as stable release, generating a lot of confusion. If you get the error message saying the update is only for closed beta testers, you can also sideload the update.
If you desire to sideload your Redmi Note 7 device with the stable MIUI 11 ROM, then download the MIUI 11 update from the below-provided link.
Download MIUI 11 Update For Redmi Note 7
You can download MIUI 11 for Redmi Note 7 from the links provided below. The links are delivered directly from Xiaomi. Though, users are advised to back up the critical data on your phone.
V11.0.4.0.PFGMIXM (Global)
V11.0.5.0.PFGMIXM (Global)
V11.0.6.0.PFGINXM (India)
V11.0.4.0.PFGRUXM (Russia)
V11.0.4.0.PFGEUXM (Europe)
To get the guide on how to install ROM on your device, check out How to install Recovery ROM for Redmi Note 7 devices. Further, you can also check out How to install fastboot ROM on Redmi Note 7 devices.