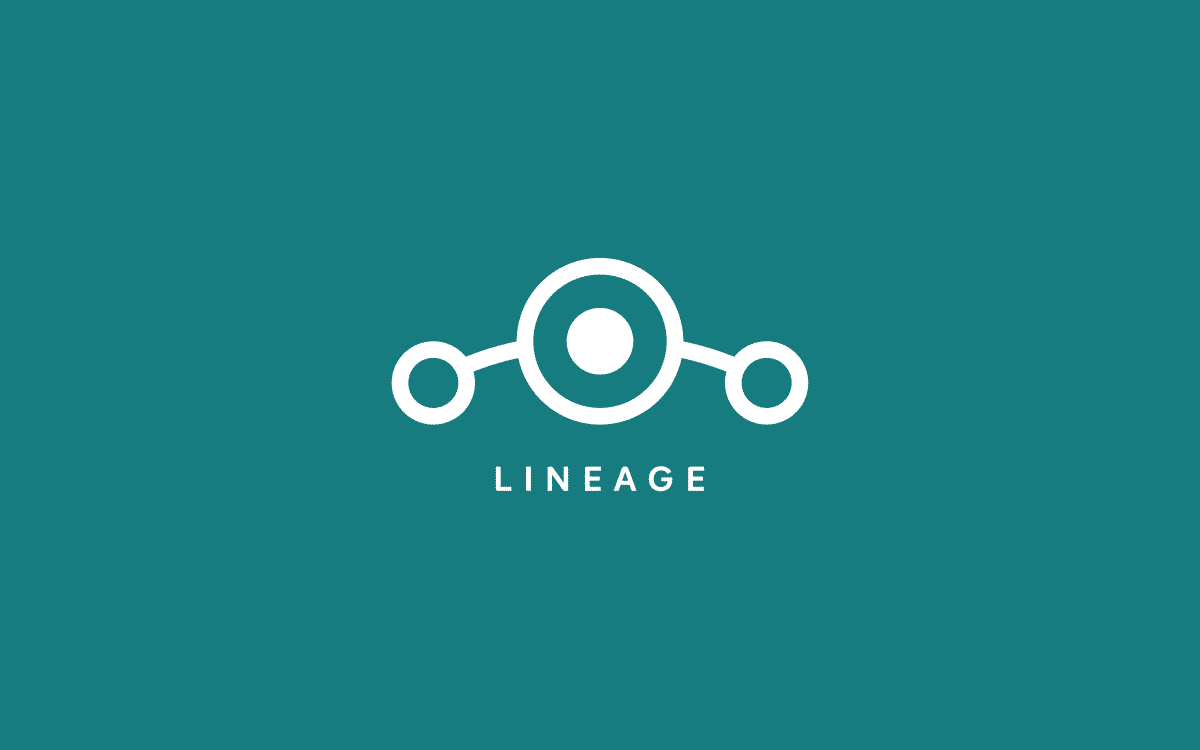 LineageOS 16 (Android 9 Pie): Global events from tech giant mean good news for smartphone users. Be it Facebook, Apple, or Google, whenever tech giants come up with is a global event, it is no less than a jackpot for smartphone users. With one such event a fortnight back, Google set the new word rolling; Android P, officially.
Update [6-Aug-2018]: Android 9 Pie Released with Gesture-based Navigation and More
Although Android P has been in the news ever since Oreo updates started rolling, there was no word from Google until Google I/O 2018 – A developer preview was organized. Google to introduce Android P stable OS only after 4 Developer Previews, of which the first one has been launched.
So far as the beta version is concerned, Pixel devices have already received Android P and Google tests features vigorously before introducing stable OS with Android 9.0 P. There have been lots of expectations from Android P and they have been exceeded after the Google I/O event, which opened the pandora box of Android P features. The Essential Ph-1 will be the first device to receive the Android 9 Pie soon.
But what about those holding devices, which have already received Android 8.0 Oreo update? What about those older Android 7.0 devices which are never going to get any further update for their OS? What if they wish to have Android P without buying a new smartphone?
To all these and such questions, the answer is LineageOS 16. Yes, LineageOS has already started working on its new custom ROM, which will be based on Android P. LineageOS 16 to offer the same features as Android P will have.
Actually, custom ROM has been blessings for devices older than a year as it runs out of warranty period. You can root the device using TWRP, which allows you to backup the current OS that can be reinstalled in case custom ROM does not work. Once rooted, you smartphone provides you with countless opportunities to tinker with every aspect of the smartphone
So, far as custom ROM is concerned, LineageOS 16 has made a name for himself for being highly innovative, more enhanced than Google OS (in some cases), and far more stable compared to another custom ROM. Besides, installing LineageOS custom ROM is much easier. 
Here is the possible change log of LineageOS 16 based on Android P:
A new update for phone and app notifications

A Dark mode Device with AMOLED screens

Notch Support (Developers)

Improvements in Performance for Kotlin based apps

Developed Auto-fill with machine learning

Smaller image sizes

Better support for DND and call blocking

Neural network API implementation

Support for Multiple Camera API (HEIF Image compression and improved video codecs for HDR VP9 video profile 2)

A new designed Screen Shot option now available in the Power-Off menu
Expected List Of Android Devices Receiving Lineage OS 16 (Android 9.0 Pie) | Official and Unofficial
Google
Android One
Galaxy Nexus (All variants)
Nexus 10
Nexus 4
Nexus 5
Nexus 5X
Nexus 6
Nexus 6P
Nexus 7 2013 (4G & WiFi)
Nexus 9
Google Pixel XL
Google Pixel C
Google Pixel 2 XL
Google Pixel
Google Pixel 2
HTC
HTC 10 (pme)
HTC One (GSM)
HTC One A9 (All Variants)
HTC One M9
HTC One M9 (Verizon)
HTC One Max
HTC One M8
HTC One M8 Dual
HTC One M7
HTC U11
HTC Butterfly 3
Huawei and Honor
Huawei Ascent Mate
Huawei Honor 4
Huawei Honor 4X
Huawei Honor 5X
Huawei Honor 9 Lite
Huawei Honor View 10
Huawei Mate 10 Pro
Huawei P20 Pro
LG
LG G Pad (All Variants)
LG G2 (All Variants)
LG G3 (All Variants)
LG G4 (All Variants)
LG G5 (All Variants)
T-Mobile LG G5
LG Optimus (All Variants)
LG V20 (All Variants)
Verizon LG V20
T-Mobile LG V20
Sprint LG V20
US Cellular LG V20
AT&T LG V20
LG G6
T-Mobile LG G6
LG L70 Dual
LG L40 Dual
LG G3 S
LG G3 Beat
LG V30
LG Stylo 2 Plus
LG Optimus L90
LG G2 Mini
AT&T LG G3 (d850)
T-Mobile LG G3 (d851)
LG G3 Canada (d852)
LG G3 (d855)
LG G3 Korea (f400)
Sprint LG G3 (ls990)
Verizon LG G3 (vs985)
LG G3 Dual (g3ds)
LeEco (LeTV)
LeEco Le Pro 3 (zl1)
LeEco Le Max 2
LeEco Le 2
LeEco Le 1s
Lenovo
Lenovo A6000
Lenovo A6000 Plus
Lenovo Vibe K5
Lenovo Vibe K5 Plus
Lenovo Vibe Z2 Pro
Lenovo K3 Note
Lenovo P70
Lenovo K6
Lenovo K6 Power
Lenovo K6 Note/Plus
Lenovo P2
Moto/Motorola
MotoDroid 4
Moto Droid Razr
Moto E (condor)
Moto E LTE (surnia) – Download
Moto G 2014 (titan)
Moto G 4G 2014 (thea)
Moto G3 (All Variants)
Moto G4 (All Variants)
Moto X (All Variants)
Motorola Moto Z
Photon Q
Moto G5 Plus
Moto G3 Turbo
Moto G 2015
Moto G5
Moto G4 Plus
Moto X Pure
Moto X 2014
Moto Z2 Play
Moto G4 Play
Moto Z2 Force
Moto G5S Plus
Moto X Play
Moto Z Play
Moto E4
Moto C Plus
Moto X4 Droid 4
Droid Razr
Moto G5 Plus
Moto G3 Turbo
Moto G 2015
Moto G5
Moto G4 Plus
Moto X Pure
Moto X 2014
Moto Z2 Play
Moto G4 Play
Moto Z2 Force
Moto X Play
Motorola Moto Z Play
Motorola Moto E4
Motorola Moto C Plus
Motorola Moto X4
OnePlus
OnePlus One
OnePlus 2
OnePlus 3/3T
OnePlus 5T
OnePlus 5
OnePlus 6
Nvidia Series
Nvidia Shield Portable
Nvidia Shield Tablet
Nvidia Shield Android TV
Xiaomi
Xiaomi Redmi 3s/3X/Prime (land) – Download
Xiaomi Redmi 3/Prime (ido)
Xiaomi Mi 5
Xiaomi Mi 5s (LineageOS 16)
Xiaomi Mi 5s Plus (LineageOS 16)
Xiaomi Mi Max (hydrogen)
Xiaomi Mi Max Pro (helium)
Xiaomi Redmi 1S
Xiaomi Redmi Note 3
Xiaomi Mi Note Pro
Xiaomi Mi Note
Xiaomi Mi Note 2
Xiaomi Redmi 2
Xiaomi Mi 6
Xiaomi Mi 3
Xiaomi Mi 4
Xiaomi Mi 4c
Xiaomi Mi Mix
Xiaomi Redmi Note 4 – Download
Xiaomi Redmi 4X
Xiaomi Mi Mix 2
Xiaomi Mi A1 – Download
Xiaomi Mi 5X
Xiaomi Mi Max 2
Xiaomi Mi Pad
Xiaomi Redmi 4A – Download
Xiaomi Redmi 5A
Xiaomi Redmi 5 Plus
Xiaomi Redmi Note 5 Pro
Xiaomi Redmi Y1 Lite
Xiaomi Redmi Note 5A
Sony
Sony Xperia M
Sony Xperia SP
Sony Xperia T
Sony Xperia TX
Sony Xperia V
Sony Xperia Z
Sony Xperia Z2
Sony Xperia ZL
Sony Xperia ZR
Sony Xperia Z Tablet (LTE & WiFi)
Sony Xperia XZ1 Compact
Sony Xperia M2
Sony Xperia L
Sony Xperia Z5
Sony Xperia XA2
Samsung
Galaxy Note I (All Variants)
Galaxy Note I (International 3G)
Galaxy Note II (All Variants)
Samsung Galaxy S Advance
Galaxy Note S2 (All Variants)
Galaxy Note S4 (All Variants)
Galaxy Note S5 (All Variants)
Galaxy Note S6 (All Variants)
Galaxy Note S7 (All Variants)
Galaxy Tab 2
Galaxy Tab 2 Pro
Galaxy Tab 3
Galaxy Tab S2 (All Variants) – LineageOS 16 for T713 and LineageOS 16 for T813
Galaxy S7
Galaxy S7 Edge
Galaxy Tab S2 8.0 WiFi (gts28vewifi)
Galaxy Tab S2 9.7 WiFi (gts210vewifi)
Galaxy S2 (i9100)
Galaxy S5
Galaxy S4
Galaxy S4 Active
Galaxy Alpha
Galaxy Note 4
Galaxy Note 4 Edge
T-Mobile Galaxy Note 3
Galaxy S4 Mini (All Variant)
Galaxy S4 Mini VE (SM-I9195I)
Galaxy Ace 2
Galaxy Ace 3
Samsung Galaxy J
Galaxy Grand Prime (All Variant)
Galaxy Grand Prime VE
Galaxy Note 3 (All Variant)
Samsung Galaxy C9 Pro
Samsung Galaxy Core Prime
Samsung Galaxy A5 (2015)
Samsung Galaxy A5 (2016)
Samsung Galaxy A5 (2017)
Samsung Galaxy A7 (2017)
Samsung Galaxy J5 (2016)
Samsung Galaxy J5 (All Variant)
Sprint Galaxy J7 (2015)
Samsung Galaxy J7 (2015) (All Variant)
Samsung Galaxy A3 (2015)
Samsung Galaxy A3 (2016)
Samsung Galaxy A3 (2017)
Samsung Galaxy S9
Samsung Galaxy S9 Plus
Samsung Galaxy J7 (2016)
Samsung Galaxy E5
Samsung Galaxy On7
Samsung Galaxy View
Oppo Series
Oppo Find 7a
Oppo Find 7s
Oppo N3
Oppo R5
Oppo R7 Plus
Wileyfox Series
Wileyfox Storm
Wileyfox Swift
Yu Yureka
Yu Yureka Plus
Yu Yureka Black
Yu Yuphoria
Yu Yunique
ZTE Series
ZTE Axon 7 – Download
ZTE Nubia Z9 Max
ZTE Nubia Z17 Mini
ZTE Nubia Z9 Mini
Zuk Series
Other Android Devices
Essential Phone PH-1
Micromax Canvas A1
Raspberry Pi 3
Leagoo M8 Pro
Smartron Srt.Phone
Nextbit Robin
Is your device mentioned in the above list? Let us know in the comment section below.