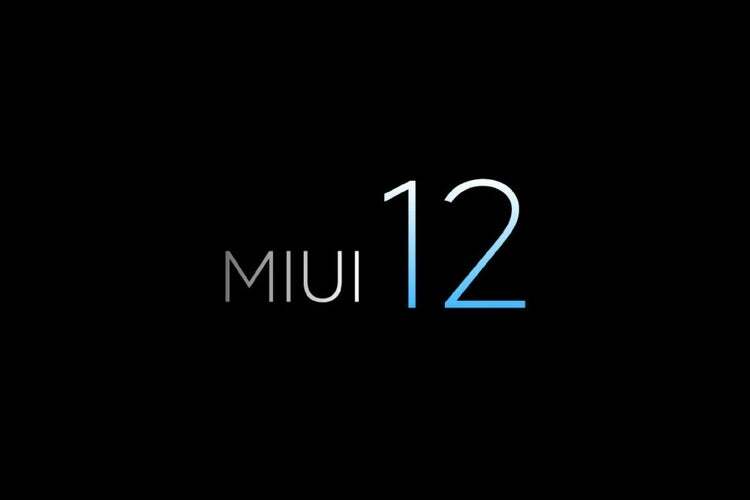 MIUI 12 closed beta update released by Xiaomi in China for selected beta testers. 
To recall, when Xiaomi officially announced the discontinuation of the MIUI 11 beta updates, the focus of the fans has been shifted towards its next most significant update, MIUI 12. The company has also teased a system-wide dark mode via its Weibo account. However, we are already aware of the accidental leak from the company.
The speculations on the MIUI 12 came to an end, and the Chinese OEM confirmed the launch of Mi 10 Lite 5G along with MIUI 12 on April 27, 2020. After announcing the launch date, Xiaomi started teasing features one after the other firstly, the Dark Mode 2.0, then MIUI 12 dynamic AOD with more than 1000 custom animated styles.
Another latest feature teased by the company is Font adjustment. The company claims that the latest update will adjust the font weight automatically, and it will help in reducing the blur and glare.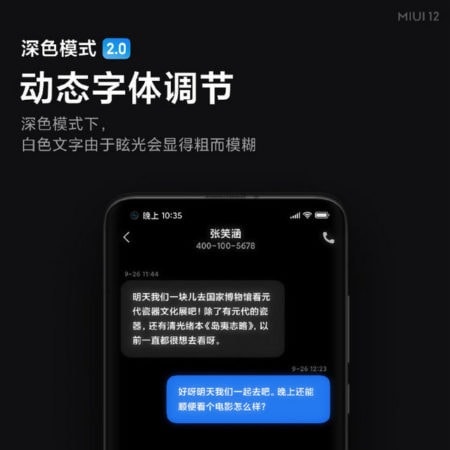 Also, to improve the readability of users, it would rely on the screen brightness for font contrast adjustment.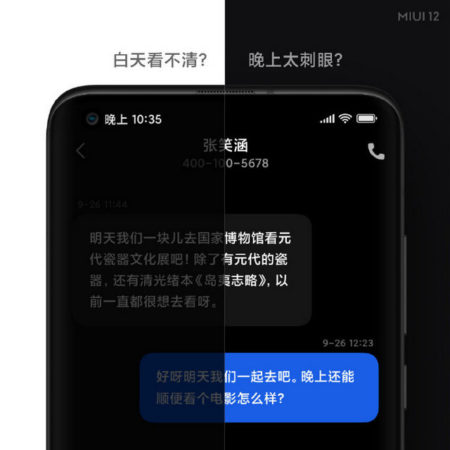 Now, Xiaomi officially released a Doremon theme MIUI 12 invitation. This invitation letter surfaced on the Weibo handle of Xiaomi CEO Lei Jun. When we have translated the above message we found "If you have an arbitrary door, where do you want to go?" also, it has a hashtag Xiaomi Mi 10 Youth Edition.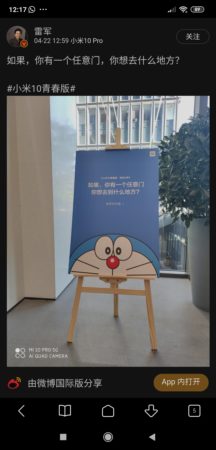 Additionally, he also teased one of the colors of Mi 10 Lite on his Weibo post. Below is the screenshot attached, which says, "Youth is like milk tea, everyone has a favorite taste. But no matter what taste, it is delightful to recall: fresh and light white peach along, sweet and sour peach grapefruit, cool and refreshing spleen blueberry mint, tea with elegant fourth-grade spring milk green, and mellow and sweet black chocolate storm. Which one do you like best?"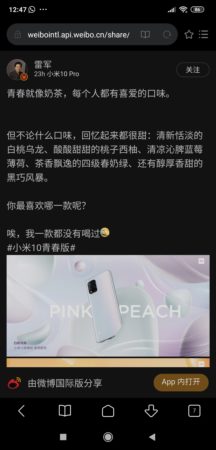 Another Weibo post found with the Doremon doll, which states "The Xiaomi Mi 10 youth version & MIUI 12 conference invitation. At 2:00 on April 27 in the afternoon pushing."