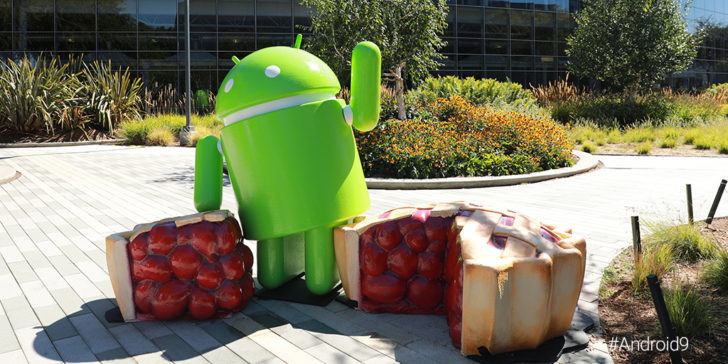 Android 9 Pie is finally launched and it brings about gesture-based navigation and a whole lot of new things (similar to iPhone X). When Google announced its Digital Wellbeing initiative, it also mentioned that the beta version will be available on Android pie OS phones.
But, a point worth mentioning is that Android Pie will currently be exclusively available only on Pixel phones- Pixel, Pixel XL, Pixel 2 and Pixel 2 XL and for the Essential Phone. Other users might have to wait for long, but owing to Project Treble, Android Pie will now be available on many phones.
Because of Project Treble, third-party developers have somehow managed to port the Android Pie system image from the Pixel XL (1st Gen) to create a GSI image from it. This image can be used to obtain the Android Pie OS.  This means, about 20 other phones can now use Android Pie OS.
Project Treble supports phones like OnePlus 5, OnePlus 5T and the Xiaomi Redmi Note 5 Pro, directly from the OEM. Apart from this, devices like Moto G5, Moto G5 Plus, Mi A1, Lenovo P2, LG V30 can also access the new OS. Without much ado, let us see the list of devices receiving the update. Here you go:
| | |
| --- | --- |
| Lenovo P2 | kuntao |
| LeEco Le Max2 | x2 |
| LeEco Le Pro3 | zl0/zl1 |
| LG V30 | joan |
| Moto G5 | cedric |
| Moto G5 Plus | potter |
| Moto Z Play | addison |
| OnePlus 5T | dumpling |
| OnePlus 5 | cheeseburger |
| Xiaomi Mi 5 | gemini |
| Xiaomi Mi 5s | capricorn |
| Xiaomi Mi 5s Plus | natrium |
| Xiaomi Mi 6 | sagit |
| Xiaomi Mi Mix 2 | chiron |
| Xiaomi Mi A1 | tissot |
| Xiaomi Redmi 3s/3x/Prime | land |
| Xiaomi Redmi 4 Prime | markw |
| Xiaomi Redmi 4X | santoni |
| Xiaomi Redmi 4A | rolex |
| Xiaomi Redmi 5 | rosy |
| Xiaomi Redmi Note 4 | mido |
| Xiaomi Redmi 5 Plus / Note 5 (India) | vince |
| Xiaomi Redmi Note 5 / Note 5 Pro (India) | whyred |
| Zuk Z2 Plus and Z2 Pro | z2_plus and z2_row |
Since it is a ported GSI image, stability might be an issue on a daily basis. Once Google releases an official GSI image and the vendor images from the OEMs for different phones, it would be fine.
If you want to install Android Pie on your device (which should be one among the above list), follow the steps:
Install a Project Treble-supported TWRP recovery on your device.
Flash the latest vendor images or a Treble supported ROM on your device via TWRP.
Reboot into the TWRP recovery, format your data, and mount the "/vendor" partition.
Flash the Ported Android Pie GSI Image, and then the Post-GSI files in their respective order.
That's it! You now have Android Pie on your device!